Whilst the government has cited the necessity of focusing on more local visual arts amidst Chile's "social unrest" as its rationale for the decision, many amongst the artistic community have seen it as a means to censor artists who could decry the Chilean government's human rights transgressions abroad. Since protests began in October 2019, the Chilean police force has been scrutinised surrounding accusations of torture, rape and mutilation of protestors.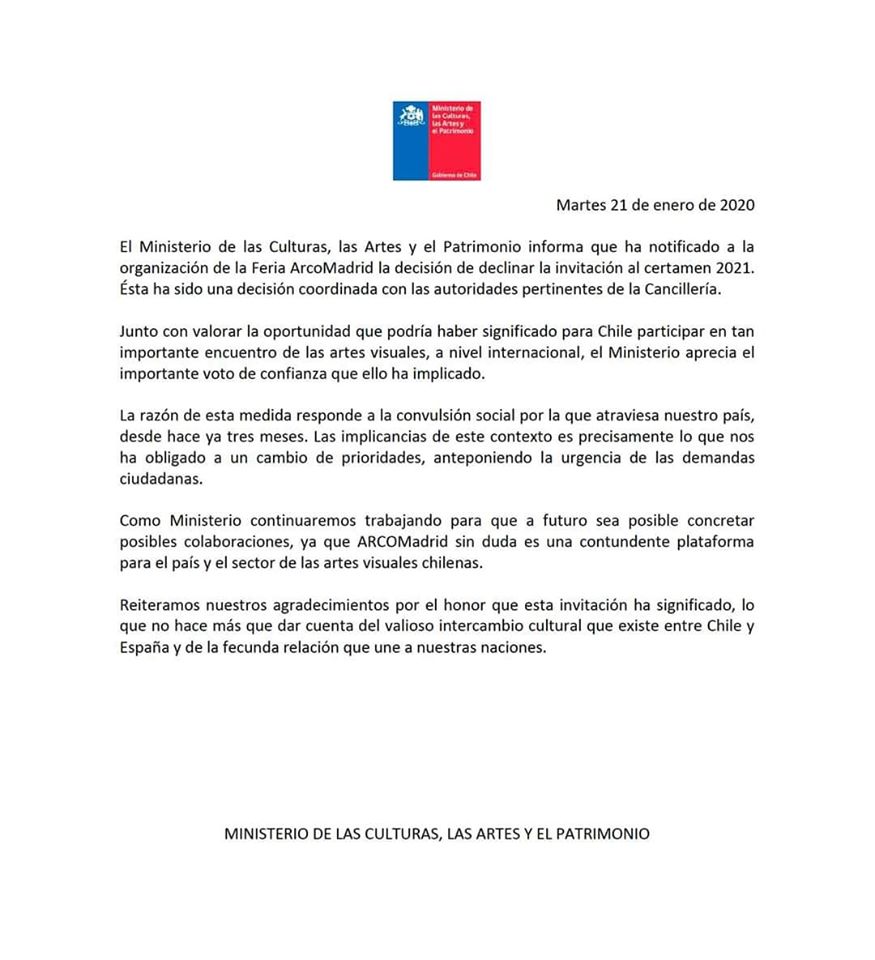 Santiago-based gallery and artist collective Sagrada Mercancía expressed their concern in a statement written by its members: "There is no doubt that the measure of declining ARCO's invitation is the result of the same repressive policy by the government, which wants to posit itself as focused on real solutions to the problems of the local crisis. Chile has in its history a long trajectory of censorship implemented during the dictatorship years; what's disturbing is that these same mechanisms from our dictatorial past are emerging in 2020."
Read more on this story via Hyperallergic.