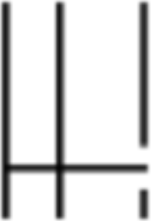 privacy notice
HAPPENING TECHNOLOGIES draws the attention of users of www.happening.media website (the "Website") to the fact that certain information may be registered by its servers (browser used, IP address, geolocalisation, etc.).
Cookies are in effect likely to be installed automatically on the browser software of the users of the Website.
Cookies are small information files which register data relating to the browsing of users of the Website (pages consulted, date and time of consultation, etc.) for the purposes of facilitating access to the Website and to adapt its advertising notably, and to which HAPPENING TECHNOLOGIES may have access.
Users should be informed that third-party websites or advertisers (for instance our company's partners) could also place cookies on their local machine while navigating our website. In the case of partners, HAPPENING TECHNOLOGIES ensures that they respect data protection and undertakes to implement appropriate data security and confidentiality protection measures.
The majority of web browsers accept cookies by default, but allow users to refuse cookies by changing the preferences of their browsers.
However, users of the Website shall recognise and accept that, if they have configured their browsers to refuse cookies, certain aspects of the site may not function normally.