Zona Maco
Zona Maco has a general section of galleries who have applied to take part from across the US, Latin America, Europe and of course Mexico. There are plenty of big international players bringing their star names, such as Gagosian with their works by Baselitz and Damien Hirst. New York gallery Almine Rech has brought along playful and inviting sculptures and paintings by artists Justin Adian and Erik Lindman. Of the 20 Mexican galleries, names which stand out are Parque, with their new work by Yoshua Okón, one of the founders of the seminal artist-run La Panadería space in the 90s and House of Gaga, with a solo booth of late-Mexican artist Juan José Gurrola. Maco also provides a strong platform for some of the fantastic galleries that operate in Guadalajara, the city which is in many ways the capital of modern Mexican culture. Páramo is the cream of these Guadalajara galleries, and they are doubly represented, in the general section with works that include paintings by Carolyn Salas and photography by Graciela Iturbide, and in the New Proposals section where they have pieces by promising up-and-coming artists Myeong Soo Kim and Veronika Pausova.

It's the newer galleries and the fair's other, younger, sections where things are more interesting. The New Proposals section is invitation only, curated by Humberto Muro. Besides Páramo, other notable New Proposal galleries include New York-based albertz benda and Agustina Ferreyra from Puerto Rico. Thomas Albertz from albertz benda brought along pieces by Ali Silverstein and Lucia Love. He's excited to be here at his first Zona Maco as "Maco is a dream," he said "An invitation here could mean being part of the General Section next year.". Among all the New York galleries, it is good to see participation from across Latin America, including Ferreyra, with their bright colour palette brought by artists Ramiro Chaves and Ulrik Lopez, from Argentina and Mexico respectively.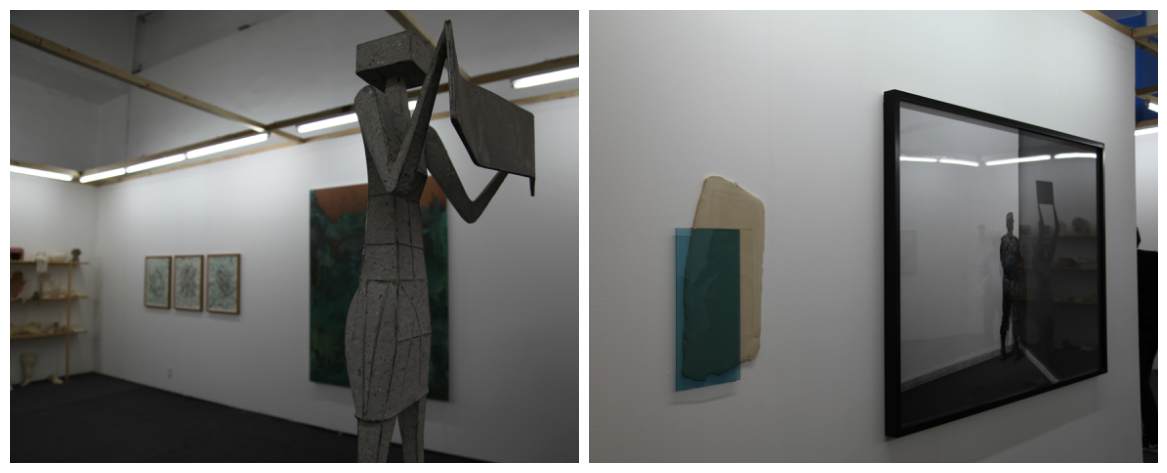 Labor
Material
Material has been given a boost this year from Mexican galleries that have chosen it over Zona Maco. Labor have strong sculptures by Pedro Reyes and mixed media and paintings by Katinka Bock and Jerónimo Elespe. José García Torres' non-commercial but hugely successful venture – now fully independent since his former backers are now running their own version of Proyectos Monclova without José García Torres – has found its spiritual home in Material. And here the works by Nina Beier, José León Cerillo, and Simon Fujiwara, among others, are the stars of the fair.
Other impressive galleries here are Almanaque, a photography gallery in Mexico City, perhaps the young pretender to Patricia Conde's crown who has long been the photography gallery in Mexico City, and who is of course showing at Maco, and Marso + Apalazzo who are showing stunning work by Alexandra Sukhareva and other artists.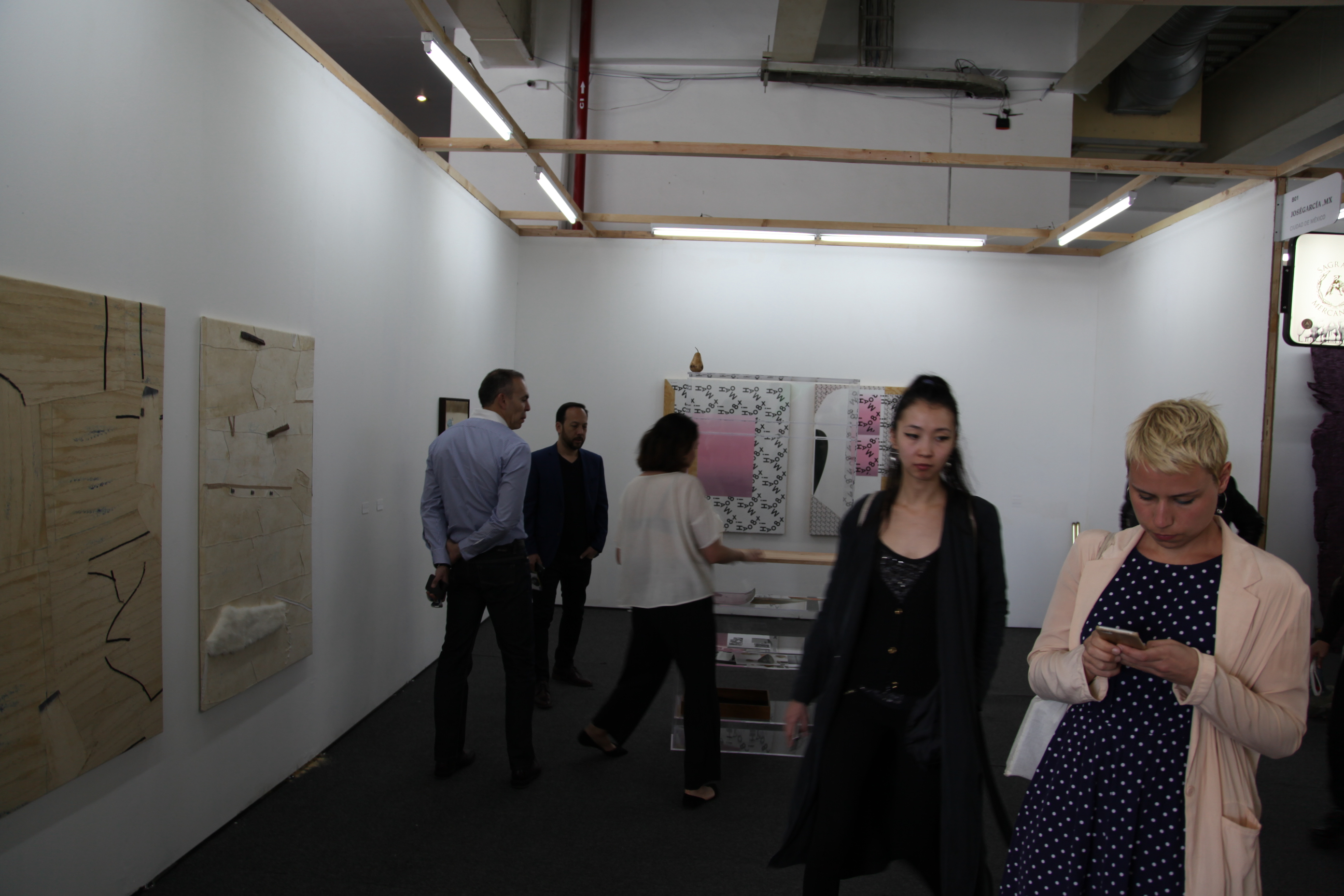 Jose Garcia
While at Zona Maco New York gallerists all talk about how international Latin America is, however Texas-based gallerist James Cope from And Now gallery in Dallas argues that it doesn't feel like "crossing a border" to him. "It's the same people, the gallerists from New York and LA from the rest of the circuit," he says. Laura Bartlett from London is here with work by Venezuelan Sol Calero, LA-based Alex Olson and Margo Wolowiec from Detroit. She admits Material wasn't exactly on her radar, she's here because she was invited to be on the selection committee. But now she is here she hopes Material and Mexico City will feature more on her map. With Zona Maco as the most visited Latin American fair, all of the Mexican art scene looks to benefit.

Marso — Almanaque
By Tom Smith