Access ART X Prize : Belinda Kazeem-Kamińsk
Arnold Newman Prize : Lisa Elmaleh
Ars Electronica Prize : Laurie Anderson
Bourse Révélations Emerige : Dora Jeridi
Dora Jeridi, Les mangeurs d'images, 2022
Ars Viva Preis : Leyla Yenirce
ArtContest : Paulius Sliaupa
Baloise Art Prize : Helena Uambembe
Berlin Art Prize : Hana Yoo, Alicja Rogalska, Isabell Schulte
Borlem Prize : Ebecho Muslimova

Ebecho Muslimova, Fatebe Leaking Vessels, 2021 (detail) - © David Zwirner
Camden Arts Centre Emerging Artist Prize : Marina Xenofontos
Carnegie Prize : LaToya Ruby Frazier
Deutsche Börse Photography Prize : Deana Lawson
Don Tyson Prize : Deborah Willis
EYE Prize : Saodat Ismailova
FNB Art Prize : Dada Khanyisa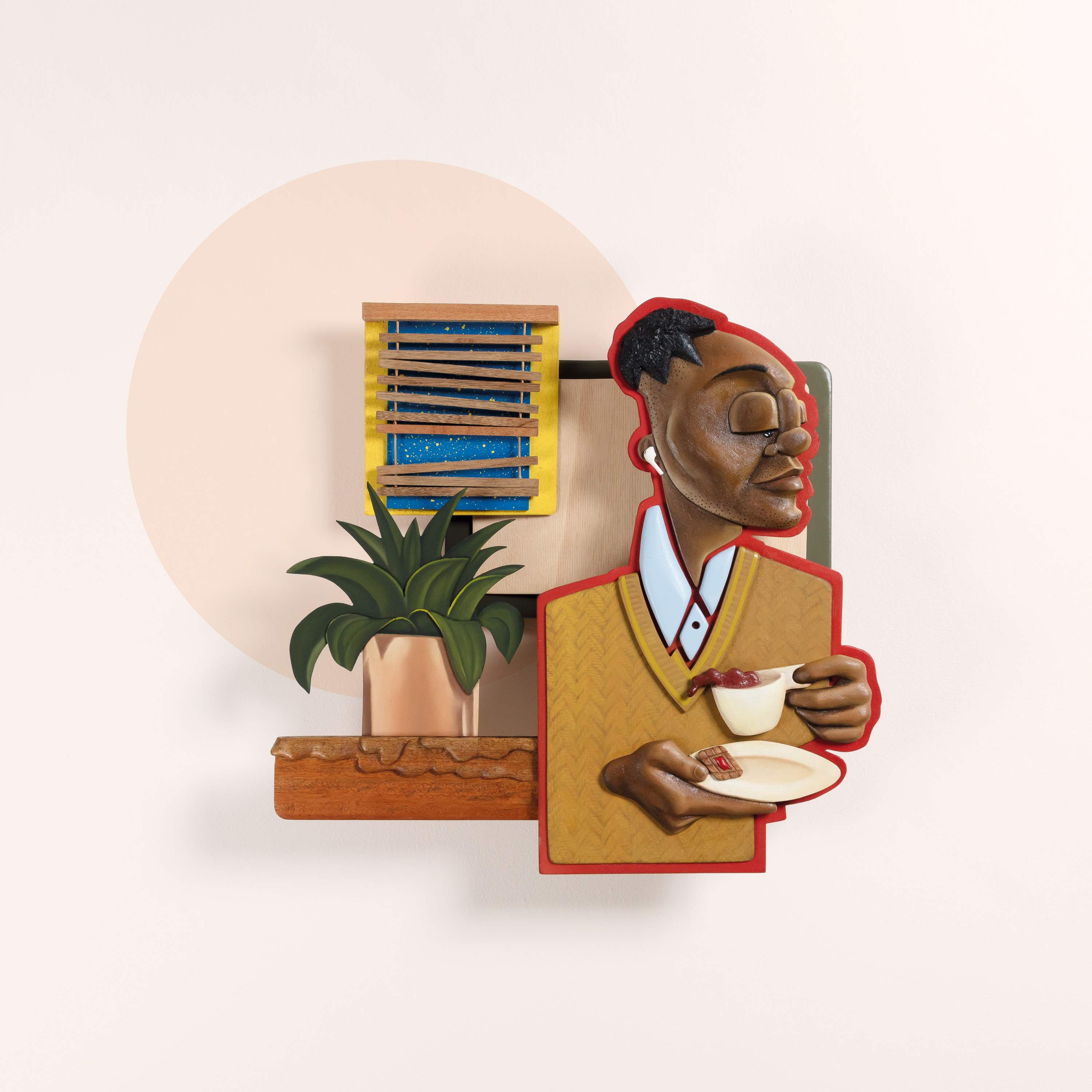 Dada Khanyisa, Precoital Convos, 2019 - © Stevenson
Fredrik Roos Art Grant : Judit Kristensen
Gasag Art Prize : Emilija Škarnulytė
Gershon Iskowitz Prize : Faye HeavyShield
Freelands Award for a Female Artist : Everlyn Nicodemus
Everlyn Nicodemus, Untiled No 56 (Baudelaire and Rimbaud) 2022. Courtesy the artist and Richard Saltoun, London and Rome.
Glover Prize : Jennifer Riddle
Grand Prix suisse d'art / Prix Meret Oppenheim : Caroline Bachmann & Klodin Erb
Han Nefkens Foundation - Loop Barcelona Video Art Award : Ekin Kee Charles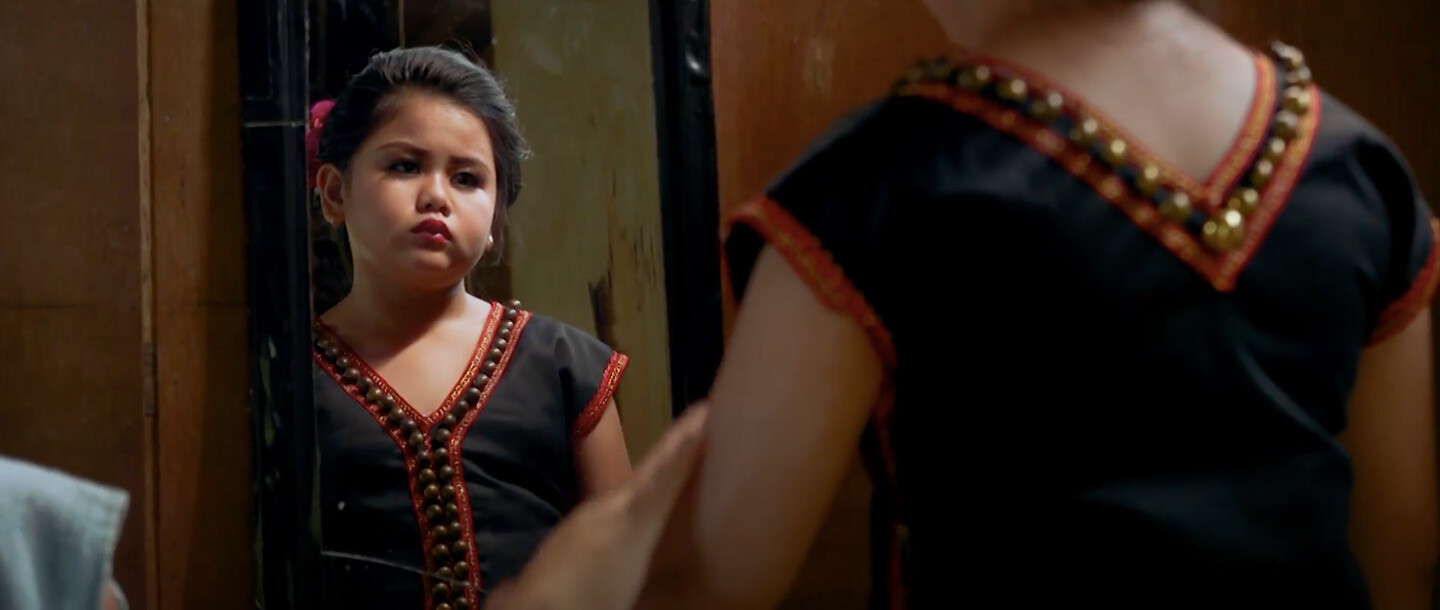 Ekin Kee Charles, Rama-Rama (still), 2020 © The artist
Hannah Höch Förderpreis : Farkhondeh Shahroudi
Hannah-Höch-Preis : Ruth Wolf-Rehfeldt
Hasselblad Award : Dayanita Singh
Heinz Awards : Cauleen Smith
Cauleen Smith, Give It or Leave It (Red Heart), 2018 - Courtesy of Morán Morán

Henrike Grohs Art Award : Gladys Kalichini
International Sculpture Center's Lifetime Achievement : Sheila Hicks
Jerwood/FVU Awards : Soojin Chang
Joyce Alexander Wein Prize : Caroline Kent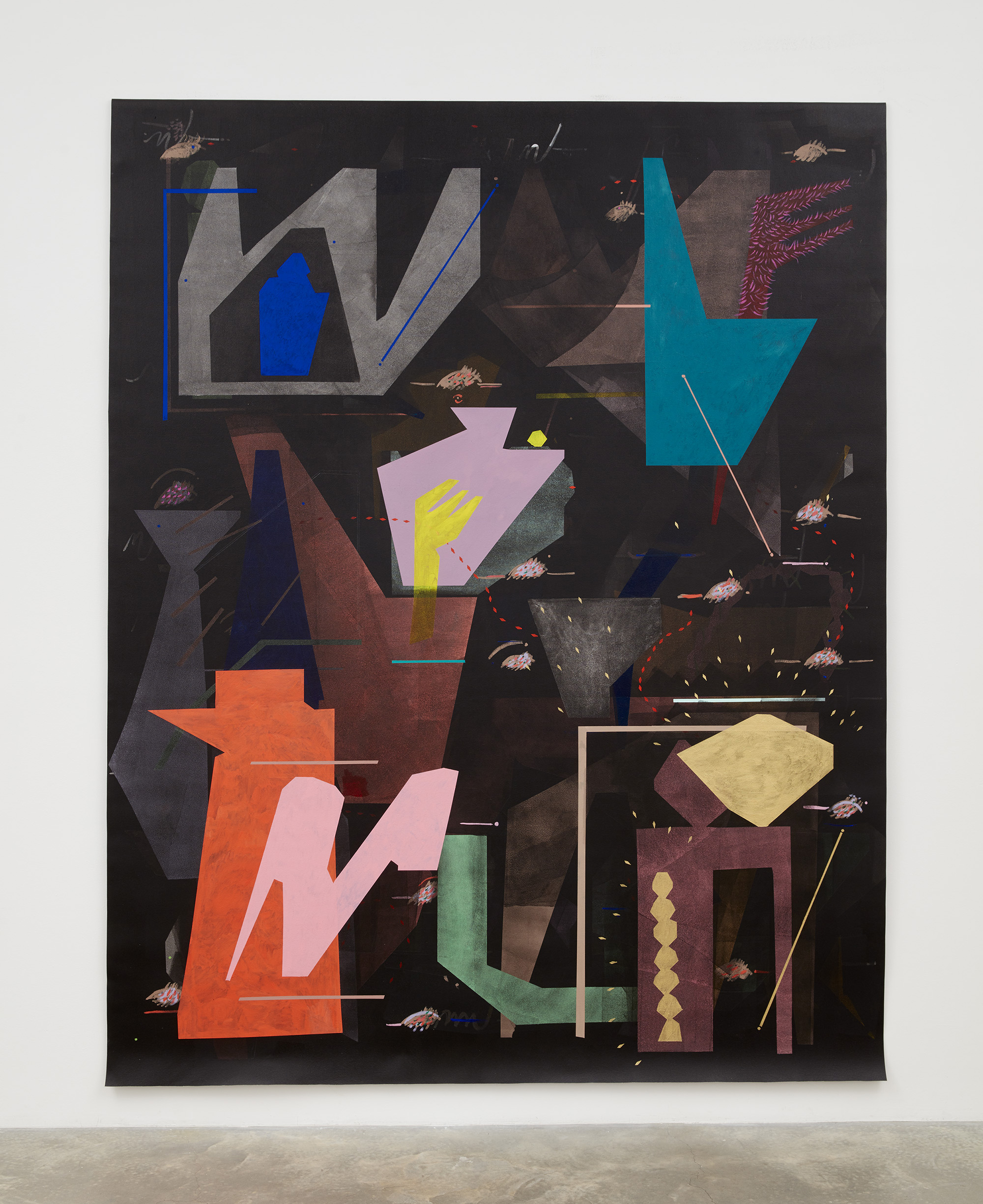 Caroline Kent, A memory that confronts you in your dreams, 2021 © Casey Kaplan
Julius Baer Art Prize for Latin American Female Artists : Ana Gallardo
Lee Krasner Award : Josely Carvalho, Rita McBride & Cheryl Ann
Käthe-Kollwitz-Preis : Nan Goldin
Marianne-Werefkin-Preis : Kerstin Grimm
Kerstin Grimm, Such mich nicht, 2017 - © Kerstin Grimm
Mario Merz Prize : Yto Barrada
Max-Beckmann-Prize : VALIE EXPORT
MAXXI Bulgari Prize : Alessandra Ferrini
Alessandra Ferrini, Gaddafi in Rome: Notes for a Film (2022) - © the artist
Norval Sovereign African Art Prize : Bonolo Kavula
Joyce Awards : Aram Han Sifuentes
Aram Han Sifuentes. Credit: Virginia Harold. Image courtesy of the Pulitzer Arts Foundation
Outwin Boochever Portrait Competition : Alison Elizabeth Taylor
Paul Huf Foam Award : Lebohang Kganye
Portia Geach Memorial Award : Lynn Savery
Nasher Prize : Senga Nengudi
Senga Nengudi, Studio performance with R.S.V.P., 1976 - Photographer: Ken Peterson © Senga Nengudi, 2022 Courtesy of Sprüth Magers and Thomas Erben Gallery, New York
Premio Velázquez de Artes Plásticas : Elda Cerrato
Prix Antoine Marin : Raphaëlle Bertran
Prix AWARE : Myriam Minhindou
Prix de dessin de la fondation Daniel & Florence Guerlain : Olga Chernysheva

Olga Chernysheva, Reflection 2, from the series Reflections. Russian Museum, 2020 - © Iragui Gallery
Prix de la Fondation Pierre Gianadda : Roseline Granet
Prix Fénéon : Rebecca Topakian
Prix International d'Art Contemporain Fondation Prince Pierre de Monaco : Christine Sun Kim
Prix Jean-François Prat : Marine Wallon
Prix Julio Gonzalez : Carmen Calvo
Prix Manor : Gina Folly
Gina Folly, Untitled (Simplify Complexity), 2018–2022, Courtesy die Künstlerin und Ermes Ermes, Rom
Prix Kunstverein : Nora Renaud
Prix Louis Roederer de la Photographie pour le développement durable : Akosua Viktoria Adu-Sanyah
Prix Marcel Duchamp : Mimosa Echard
Prix Mark Grosset : Maëva Benaiche
Prix Matsutani : Nefeli Papadimouli
Nefeli Papadimouli, exhibition view: « Milieu Mouvant », Paris, 2022. © Romain Darnaud
Prix Nadar : Celine Croze
Prix Sisley Beaux-Arts de Paris pour la Jeune Création : Clédia Fourniau
Prix Virginia : Laura El-Tantawy
Prix W. Eugene Smith : Mary F. Calvert & Taniya Sarkar
Prix Women In Motion pour la photographie : Babette Mangolte
Scotiabank Photography Award : Jin-me Yoon
Sir John Sulman Prize : Claire Healy
Sobey Art Award : Divya Mehra
Sovereign Asian Art Prize : Azin Zolfaghari

Azin Zolfaghari, Density, 2021, Courtesy the artist and Sovereign Art Foundation.
Standard Bank Young Artist Award : Lady Skollie
Rappaport Prize : Eti Jacobi
Ritzau Art Prize : Johanna Mirabel
Rome Prize : Ester Partegàs & Elle Pérez & Alice Visentin
Suzanne Deal Booth / FLAG Art Foundation Prize : Lubaina Himid
Lubaina Himid, Three Architects, 2019, The Alfond Collection of Contemporary Art at Rollins College, Gift of Barbara '68 and Theodore '68 Alfond. 2019.2.9. Credit: © Lubaina Himid
Taylor Wessing Photographic Portrait Prize : Clémentine Schneidermann
The Film London Jarman Award : Grace Ndiritu
The Herb Alpert Award in the Arts : Martine Syms
The Leica Oskar Barnack Award : Kiana Hayeri
The Lucie Awards : Sally Mann & Michelle V. Agins
The Pollock Prize for Creativity : Beili Liu
The Sunny Dupree Family Award for a Woman Artist : Sikelela Owen
Sikelela Owen, Untitled (Aaliyah) © Royal Academy
The Turner Prize : Veronica Ryan
Thérèse van Duyl-Schwartze Prijs : Ina van Zyl
Tokyo Contemporary Art Award : Tsuda Michiko & Saeborg
Venice Biennale, Golden Lion best national participation : Sonia Boyce
Prix Pujade-Lauraine : Binta Diaw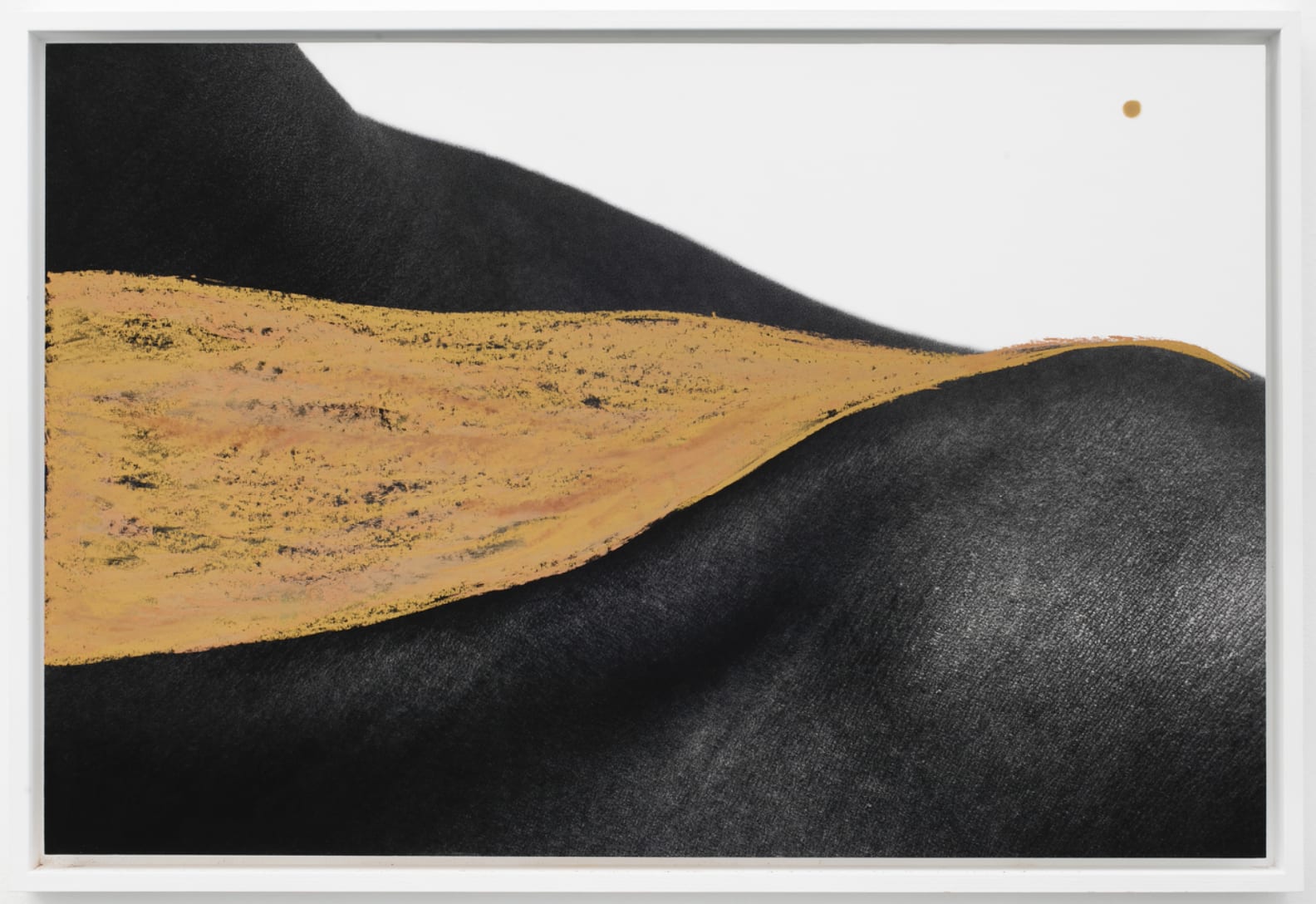 Binta Diaw, Paysage Corporel III, 2020 - Galerie Cécile Fakhoury
Venice Biennale, Golden Lion for lifetime achievement : Katharina Fritsch & Cecilia Vicuña
Venice Biennale, Golden Lion for the Best Participant in the International Exhibition : Simone Leigh
Waverley Art Prize : Tonee Messiah
Whitechapel Gallery Art Icon award : Tracey Emin
World Press Photo of the Year : Amber Bracken