But just what about this biennial is "wrong"? What's "wrong" with digital art? "From a bird's-eye view, everything…", David Quiles Guilló, founder and director of the biennial, tells us. And just what type of artists are shown at the The Wrong Biennial? Juha van Ingen and Jarkko Räsänen, curators of the Postinternet pavilion, sum up the idea behind the project: "We invited a nice mix of fresh young talent and more established artists, who were not identifying themselves as post-Internet artists but still had a strong web presence and were using the Internet as a source for material or inspiration for their art."
Very much like Venice during the opening week, seeing everything is almost impossible; luckily, we've selected a few of the biennial's most interesting propositions. With an expected 12 million visitors, you'll be in good company.
GIF fest 3000
Curated by Erica Lapadat-Janzen, GIF fest 3000 brings together "22 of the world's best gif artists, local DJs and performers", who are called on to create "interactive art experiences." Also on show in Vancouver, "GIF Fest 3000 is an art party dedicated to making memorable, positive experiences and minifying abuse and harm." Among the artists on show, you'll discover the work of Lorna Mills, titled Fuckfest, exemplifying the artist's belief that "the notion of public decency is anachronistic". For her part, Faith Holland, also on show at the GIF Fest, is paying tribute to the Most Beautiful Dick Pics of All Time with her work.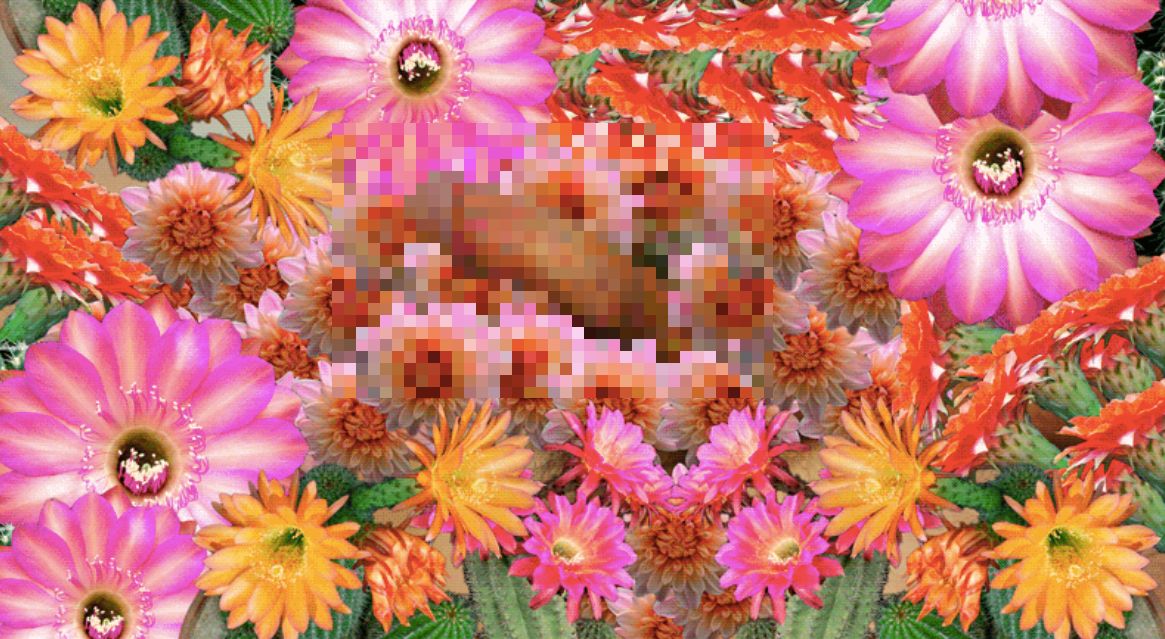 Faith Holland — Most Beautiful Dick Pics of All Time (for the full version click here)
Postinternet.art
Curated by Juha van Ingen and Jarkko Räsänen, Postinternet brings together ten artists. The pavilion "denotes an idea in arts and criticism that refers to society and modes of interaction following the widespread adoption of the internet."
"There have been many interesting digital art movements in the past but today it is a bit hard to define digital art, as we are living in the digital era and all art is somehow connected to digitalization at some stage: creation, presentation, marketing or documentation."
The pavilion features works by Iranian artist Shahin Afrassiabi — who has previously shown at London's ICA and The Whitechapel Gallery — whose project is based on the recontextualization of purposefully bad quality Google Street View images, as well as the slightly outlandish work of Cordula Ditz, whose installations consist of a mix of videos, paintings and industrial materials such as mirror glass or neon. Ditz "examines the theme of uncanniness using various methods, making use of the relationship between words and the feelings they can evoke." For her part, the Helsinki-born artist Ville Kallio, looks to the themes of apocalypse and the end of humanity.
Cordula Ditz, Personal Grid
Pink Pink Moon
The project Pink Pink Moon, organized by Fabio Paris and featuring 11 women artists, hopes to present works by underrepresented artists through new commissions. Inspired by the exhibition "Think Pink" curated by Data Bosma, the project aims to go "beyond the themes of traditional feminism". "I wanted to go further", says Paris, "I tried to bring together this group of artists who already worked with aesthetics and whose common point was the color pink. To all, I have left freedom of expression, without conceptual and/or aesthetic constraints."
Olga Fedorova, GIF If looks Could Kill (2017)
Among other exhibiting artists, Olga Fedorova is presenting her GIF If looks Could Kill (2017), Franziska Von Guten is participating with a 35-second video Wet Af (2017), "a reflection on the bodily intimacy implicated in the seemingly cold, impersonal act of scrolling and navigating the internet", and Maja Kalogera presents On my terrain (2017), her first art work in the Three.js format, a JavaScript library which allow users to create 3D scenes in a web browser.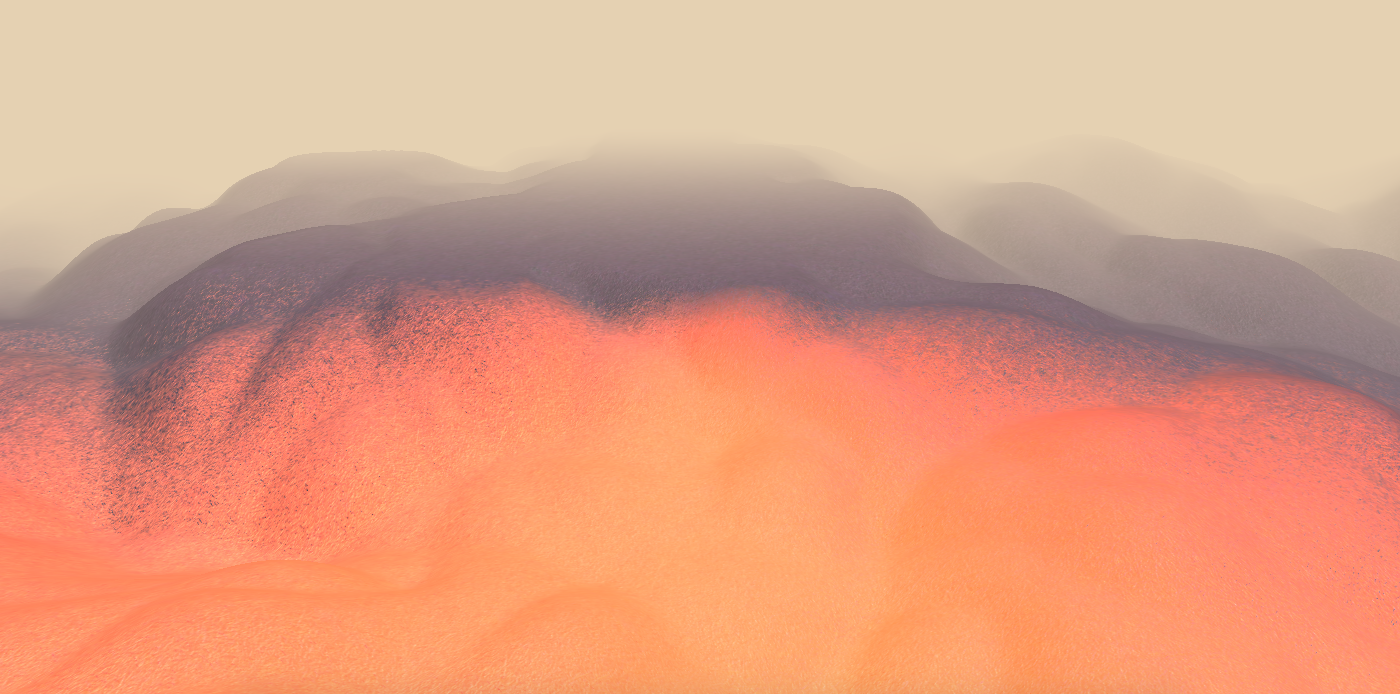 Maja Kalogera, On my terrain (2017) — Click to expand
Inside the artist studio
"Increasingly split between studios IRL and studios URL, we again reach for a different vocabulary of expression" — this is the premise behind the Off Site Project presented by curators Pita Arreola and Elliott Burns. Presenting works by artist Aaron Scheer, the exhibition appears as a "screen within a screen", where 11 illustrations allow visitors to discover the studio of an artist working with net art.