Sometime last year, Minujin was on holiday in the South of Argentina, where she received a letter from Germany: she had been invited to documenta, the world's most important contemporary art event, taking place in Kassel every five years since 1995. Its fourteenth edition, titled "Learning from Athens", is curated by Adam Szymczyk, and will kick off in Athens (obviously) this April, before moving to Kassel in June.
Minujin's recreation of the historical monument, symbol of Greek power, will be a real performance, much like the 1983 public art piece the artist created in Buenos Aires, where the artist covered a replica of the parthenon on the city's main thoroughfare with 25,000 books, banned by the country's murderous regime. For the artist, the performance represents the country's return to democracy after years of military dictatorship between 1976 and 1983.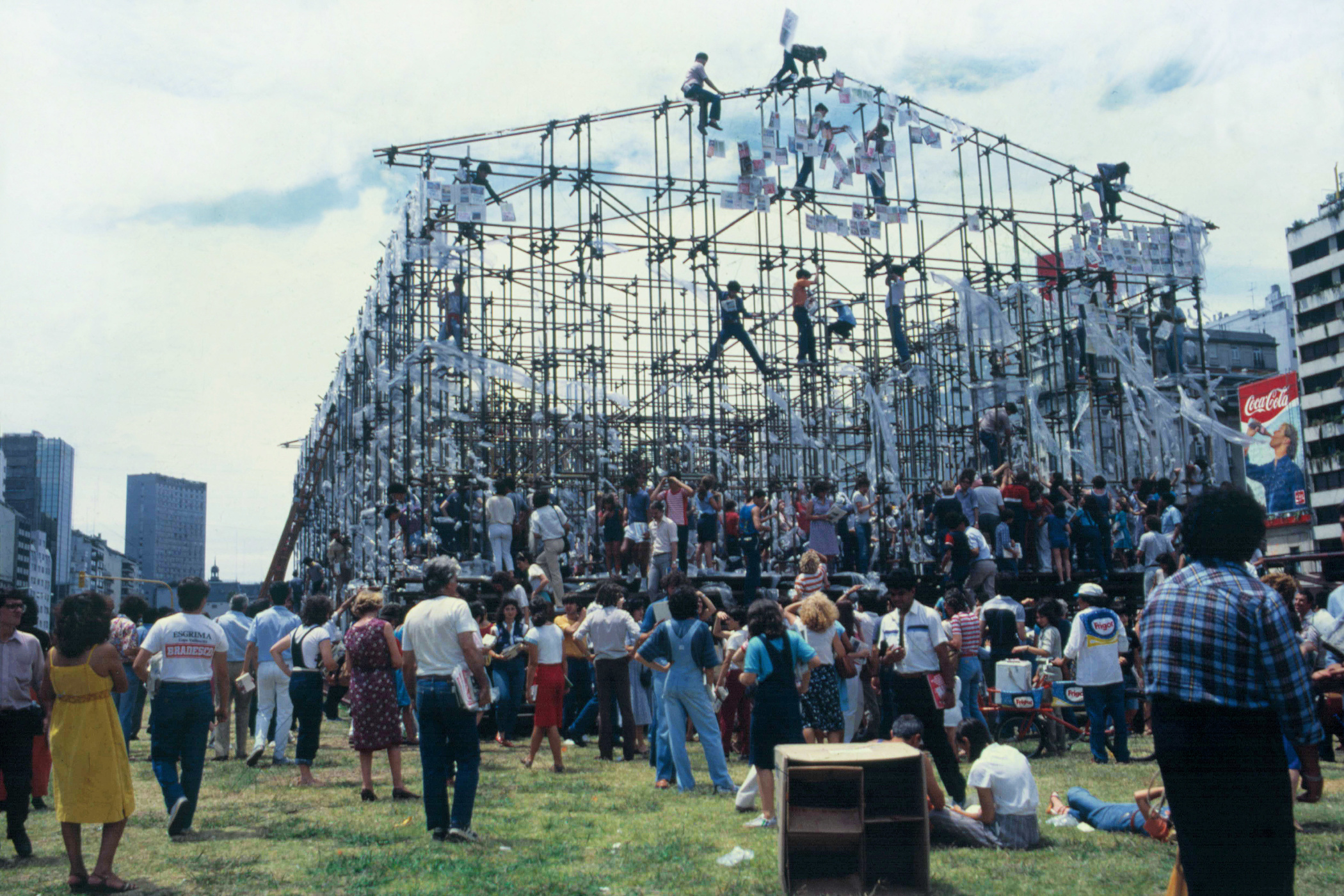 Marta Minujin's 1983 Parthenon in Buenos Aires.
Minujin's Kassel project will be even more spectacular: if the parthenon will be the same size as the original, it will be made of 100,000 books, which will then be distributed to the public during the 100 days of documenta between June 10 and September 17.
In recent months, Minujiin launched a campaign to collect the books and to raise €700,000 to cover installation expenses. From Frankfurt's Book Fair, where she presented a scale model of her project along with Szymczyk, to ARCO — where Argentina was this year's guest country — the artist hasn't missed an occasion to present her project and raise funds for its realization.
How did you feel when you received the letter from documenta?
I nearly fainted..
Is this the most important things that's ever happened to you?
Yes. I have a lot of admiration for documenta: there are no galleries involved, and it isn't about sales. Artists create their work for the public, but there aren't as many tourists as in Venice. 15,000 international journalists are more than enough! It's a place for the arts, not for the market.
What does this installation represent in your career?
This is one of my most ambitious works, the most intelligent and the most political, and the setting is also very appropriate. My life will be different after this Parthenon — all major museums have already called me back!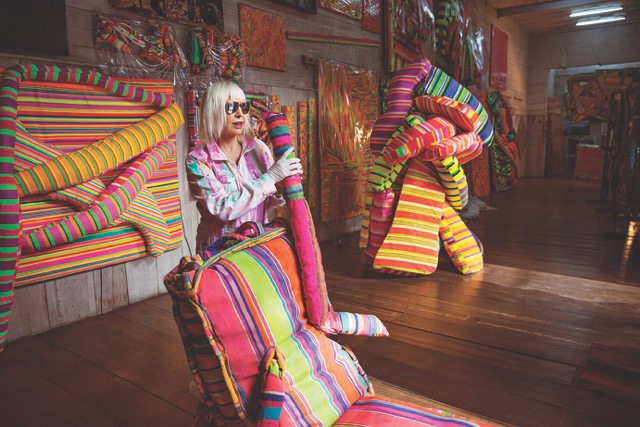 Marta Minujin. Courtesy Martin Lucesole and La Nacion.
How do you feel to be more popular internationally than in your own country?
It doesn't feel good. People from my neighborhood, they know me, and those who don't still really appreciate me. It's art collectors and public institutions that do not support me.
Why do think that is?
Because the art world has always ostracized rebellious and politically engaged artists like myself, who do not represent certain lobbies..
What was your experience of the dictatorship in Argentina?
It was horrible. At the time, I was travelling a lot between Washington, New York and Buenos Aires. But when I came back here, I thought I was going to die. I received phone threats, against both myself and my son. I lost several friends: Rodolfo Walsh, Gaita Benedit, Oliveira Cezar.. Too many people.
What do you plan on doing with the €100,000 cash prize from the Prix Velasquez, awarded by the Spanish government?
I will work on Saturdays. Up until now, I have worked with studio assistants from Monday to Friday, as I couldn't afford to pay them extra hours. From now on, I will be able to. I am not bothered by prizes, but I think the award attests to the extent to which my work was avant-garde.
What is your greatest aspiration?
To create, to create, to create and to continue creating.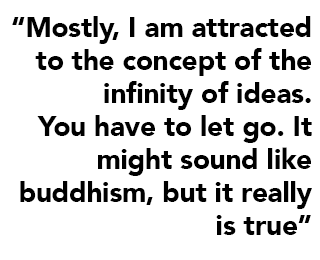 What are the roles of positive mental attitude and spirituality in your work?
They're everything. For me, love and art are very similar. I was a hippie once, so love is very important to me! Mostly, I am attracted to the concept of the infinity of ideas. You have to let go. It might sound like buddhism, but it really is true.
Do you subscribe to a religion yourself?
None. I studied them all when I was younger and very curious. My dad was a Russian jew and an atheist. My mom was catholic. My brother was baptized, but not me. Before I turned 20, I started studying Hindu and Chinese philosophy as well as thinkers like Kierkegaard and Heidegger... I was always looking for more.
My religion is "total art": creativity flows through me. Often, I think I am from another planet. I've never met anyone like me.
You were one of the first artists to anticipate the phenomenon of globalization in art, as for example in your 1966 Happening "
Simultaneidad en Simultaneidad. Three Country HAPPENING
", which took place simultaneously with two other performances: Allan Kaprow's in New York and Wolf Vostell's in Berlin. The performance also involved a significant multimedia production, including photography, television, phone, radio and satellite. Why is communication so important in your work?
Because as human beings, we are all united, and communication brings us closer to each other.
Marta Minujin and Andy Warhol. Photo Courtesy Martin Lucesole and La Nacion.
Did you become friends with Andy Warhol straightaway when you met him in New York?
Yes, straightaway. We went from bar to bar, we were always at parties. Andy was a genius, very much like Alberto Gréco. He was a rebel.
In an interview with Nacion, you were called "The Robin Hood of art"..
What makes me really happy is to know that I have always been an avant-garde artist. Today, Christo is the only other artist that I feel close to.
This interview was originally published on La Nación. Read it in full here. H A P P E N I N G wishes to thank La Nación, journalist Celina Chatruc and photographer Martin Lucesol for allowing us to reproduce the interview and images here.