Initiated by the World Wildlife Fund (WWF) Contemporary artists such as Tracey Emin, Jadé Fadojutimi, Anish Kapoor, Vera Lutter, Jessica Rankin, Bob and Roberta Smith, Gavin Turk or Rose Wylie said that they will sell some of their works at Sotheby's auction house with all proceeds going to the WWF's actions to protect wildlife around the world. Others will make limited prints of their popular pieces with proceeds also going to the charity.
A hashtag #ArtForYourWorld will be used by galleries and museums alike in hope to spark a constructive conversation on what role can art play in the protection of the environment and the fight against climate change.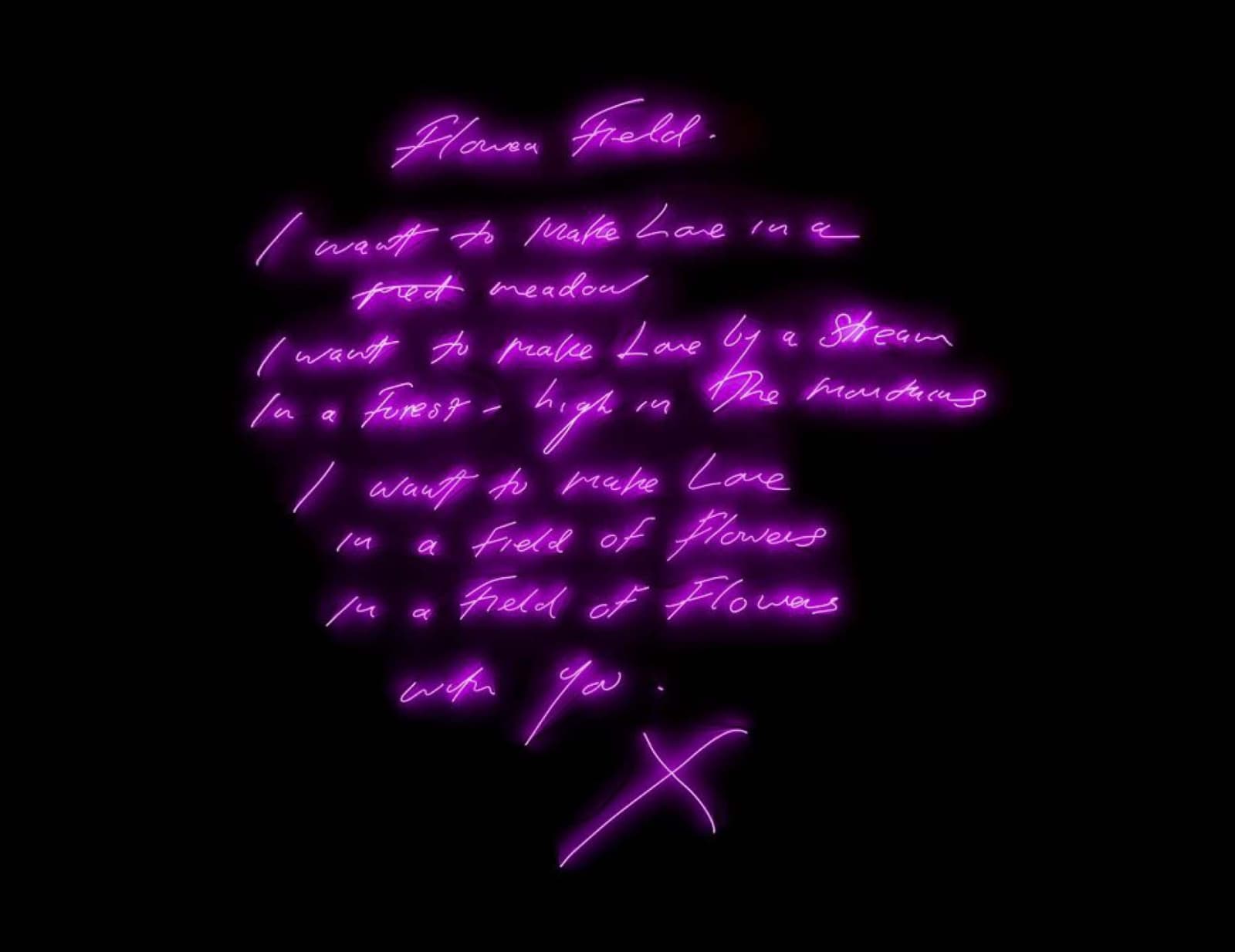 Tracey Emin, Flower Field, Neon Artwork, 2017 courtesy the artist
Some of the participating galleries include Chiswick House & Gardens, Dundee Contemporary Art Centre, Focal Point Gallery, Jupiter Artland, Modern Art Oxford, Museum of African Contemporary Art Al Maaden (MACAAL), Tate Modern, The Lightbox, The Line, The New Art Gallery Walsall, The Oak Project and The Photographers' Gallery.
In a press release, Jo Baring, Director and Curator at The Ingram Collection had this to say about the project:
"The last year has galvanised thinking in the art world around the urgency of climate issues and sustainability. Art For Your World is an opportunity to ensure that this discourse doesn't go to waste and that meaningful change happens. At The Ingram Collection we are grateful to WWF, an organisation which has been working to save our planet for 60 years, for spearheading this vital initiative to bring the art world together at such a crucial time."