One artist, one studio | Jennifer Caubet

Settling back into her studio in the Parisian suburbs after a long period of travelling, observing and taking topographical samples in the Californian desert, artist Jennifer Caubet is currently preparing for her first solo show at the gallery Jousse Entreprise in September 2017. Born in 1982, Caubet's practice is focused on sculpture that creates and occupies new spaces.
Her most emblematic works include E.A.T Espace d'Autonomie Temporaire 2009-2010; her sculpture One Flat Thing, bringing together body and movement, or the magnificent Spativore. Her work is defined by a high level of precision and clarity.
Caubet is a fan of explaining her work to her audience, her inspiration derives from layered mythologies in the desert. Such visions are captured as if through the lense of a filmmaker, citing Zabriskie Point by Antonioni where the desert becomes a reference to the essence of nihilism found at the heart of American society in the late 1960s. Yet the desert is also a strategic space where the notion of emptiness no longer exists.
H A P P E N I N G met with the artist in January at her studio, where her newest works are starting to emerge from their initial sketches.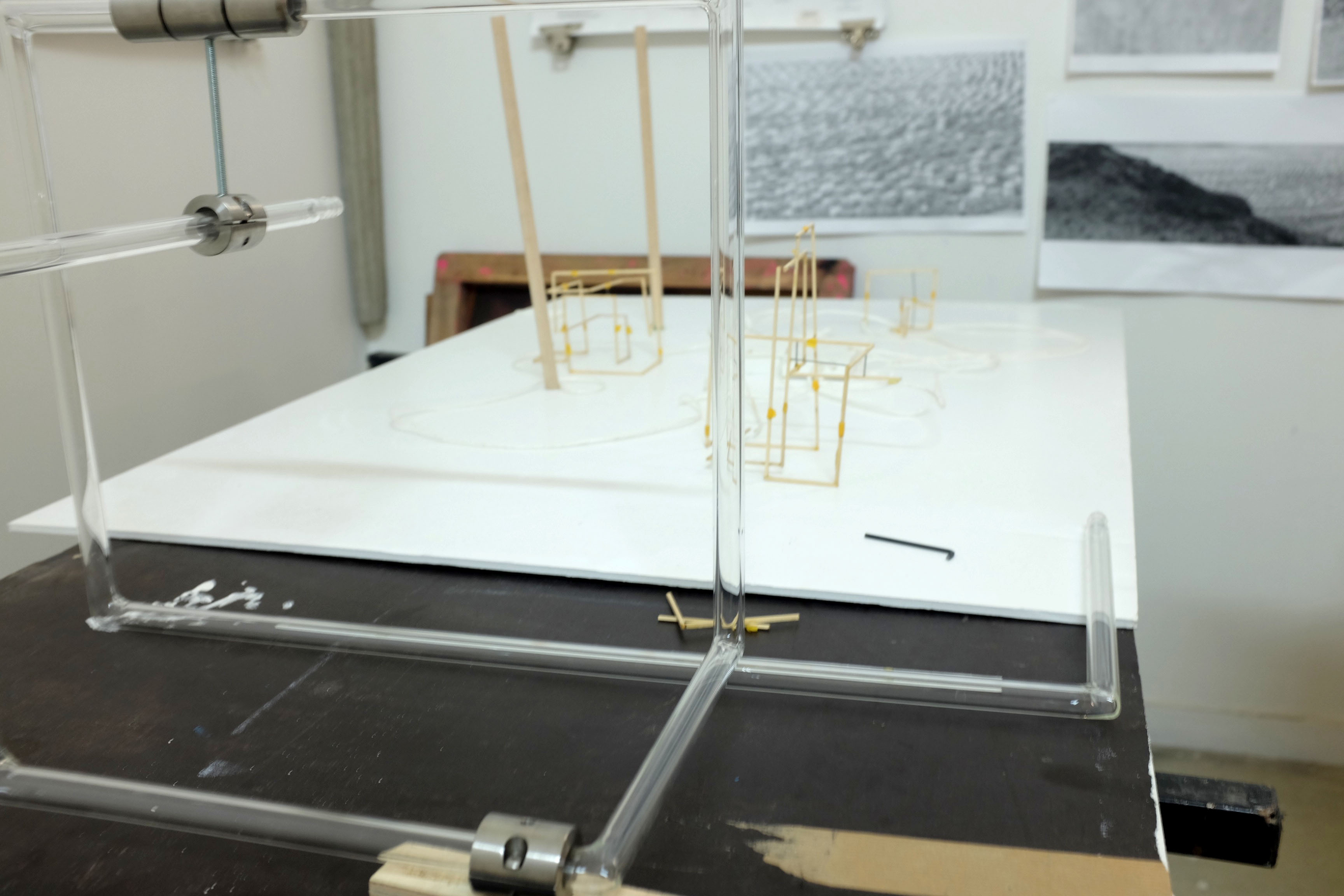 © Anne Maniglier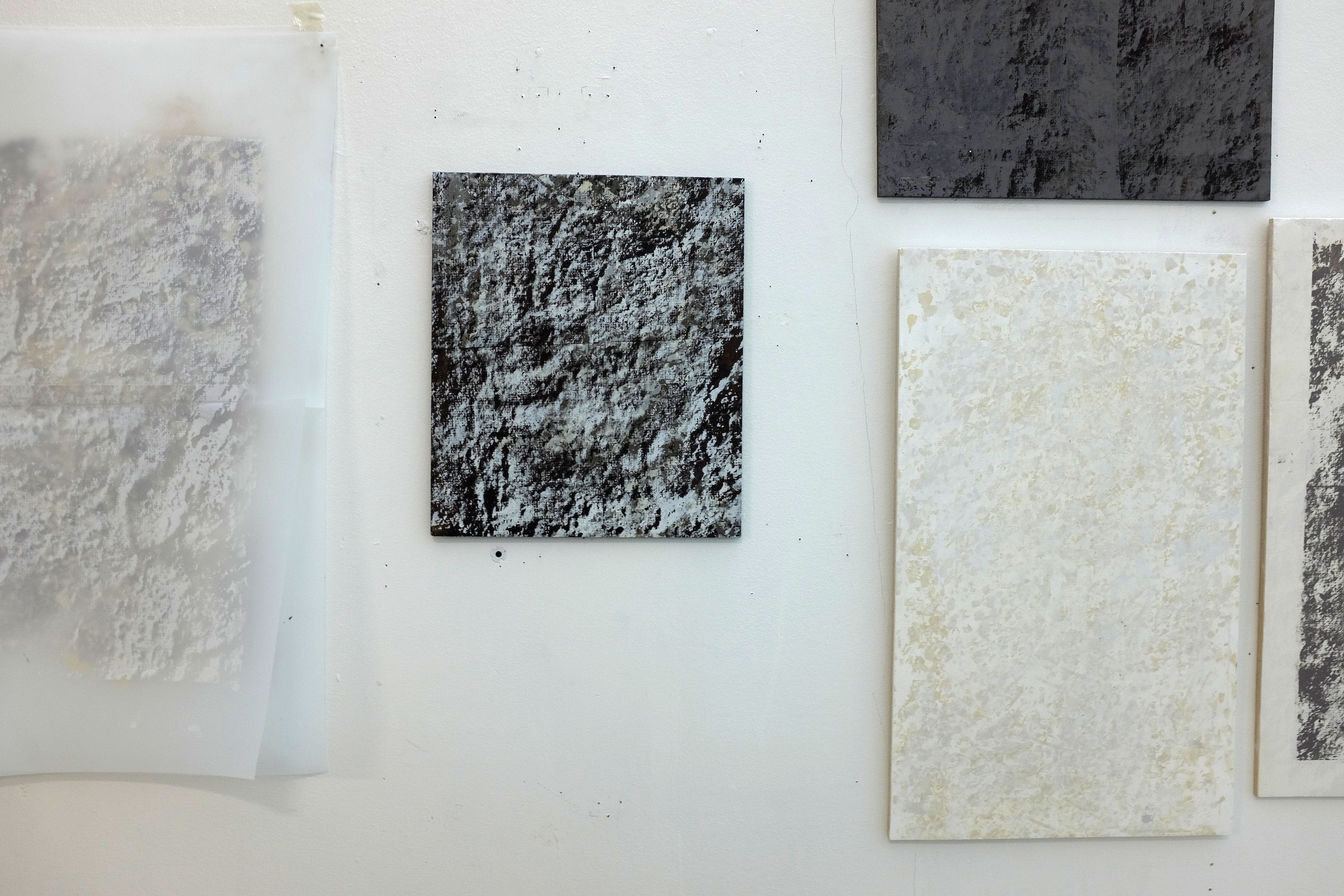 © Anne Maniglier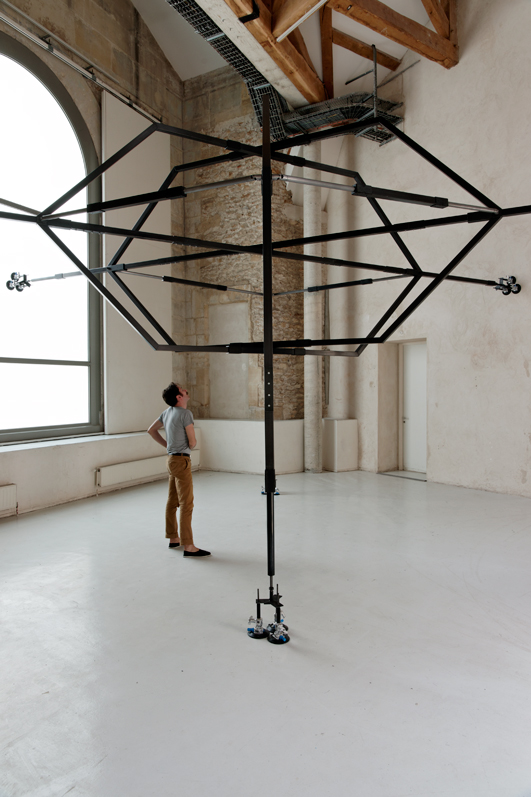 Spatiovore, Steel, vacuum pads. Variable Dimensions (2013) — photo : Aurélien Mole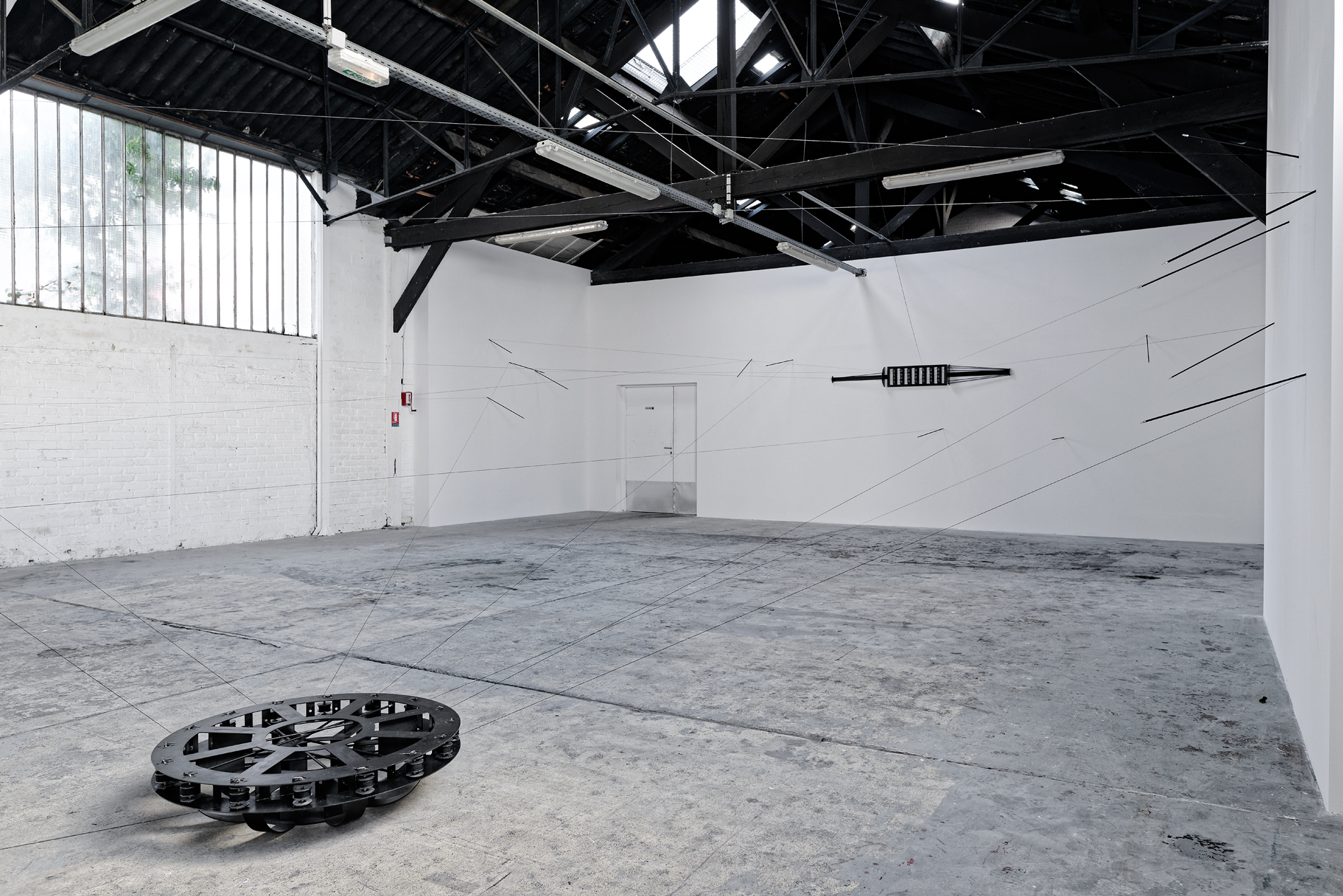 Coordonnées en projection II - X.Y.Z. - 0. - X.Y. Steel, arrows, wire, rotator. Variable Dimensions. (2015) —photo : Aurélien Mole
© Anne Maniglier
© Anne Maniglier
X.Y.Z, Steel, arrows, wire, rotator, Sculpture 300x140x140cm- Variable extension — photo: Aurélien Mole
This article is part of H A P P E N I N G's series "One Artist | One Studio".
YOU MIGHT ALSO LIKE...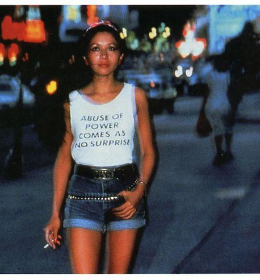 ART REVIEW's POWER 100 | Gallerist David Zwirner Emerges as top dog — But at what cost?}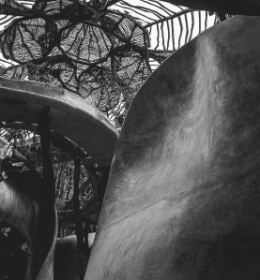 AZULIK UH MAY | A new experiential art site opens in the Mexican jungle}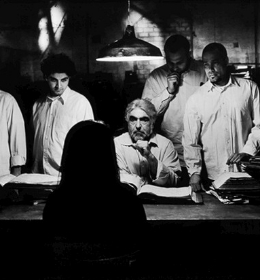 Fairs
1-54 Contemporary African Art Fair | What can we expect from the fair's second Marrakech edition?}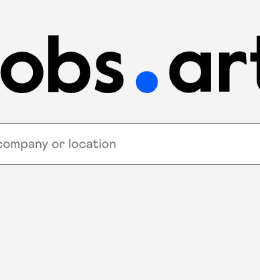 Jobs.art | Made by art workers for art workers}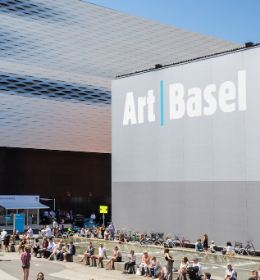 Fairs
MCH suffer heavy losses | Art Basel owner sells its stake in regional fairs}