The September of Parisian art in four images

In life, making choices is sometimes difficult.
Out of the hundreds of exhibitions on offer in the French capital at the beginning of September, it is tricky to choose. It's impossible to think of this month without mentioning Claire Tabouret at Almine Rech, the works of Djamel Tatah at Jérôme Poggi, Franz West at the Centre Pompidou, or Chantal Crousel presenting Glenn Ligon, but four images in particular have nevertheless caught our attention.
Carlos Motta at mor charpentier
Presenting the different mediums used by the New York-based, Colombian artist – photography, sketches, painting, video, woodcuts – the exhibition brings together pieces created in recent years to become one of the great successes of September. In his documentation of social struggles in post-colonial societies, Carlos Motta explores "religious iconography, representations of Hell in Catholicism, and Christ's crucifixion from a queer viewpoint." You have until October 6 to catch it!
Carlos Motta — L'église Saint-Eustache, Paris Drawing (2000)
Mark Geffriaud at GB Agency
In the gallery's new Parisian spaces, Mark Geffriaud invites the public to immerse themselves in a text printed on the space's walls. Ambitious, intriguing and captivating, the artist's personal story drives us to the heart of his gentle, creative soul. The daring project has paid off, getting its visitors completely on board.
"Une certaine douceur en prime" (A Certain Mildness Too)" – until October 6.
Mark Geffriaud « Une certaine douceur en prime », Photo credit Ingrid Rouet Jeffroy.
Elphège Fremy at the Oppidum space
Under the direction of Vincent Sator, Elphège presents a new series of ceramics and paintings in an exhibition entitled "Time Is a Dead End". In the newly produced artworks – whose physicality is "refined and simplified", described as the most "mature" – Elphège presents a "unique interpretation of Vanity and his inherent sense of loss" in his distinctive style, influenced by multiple sources and influences. Open for viewing until September 16.
Elphège Fremy, Black skulls have no dark side (2018), photo credit: Un œil qui traine
Martha Wilson at mfc-michèle Didier
Avant-garde, conceptual artist, feminist – the American Martha Wilson presents an ensemble of photographs and videos at the Galerie mfc-michèle didier for her first solo-show in France.
The founder and director of the Franklin Furnace Archives foundation, and pioneer of performance, "stages her body, and as an actress would do, grinds and transforms herself, creating multiple self-portraits becoming subversive characters." The exhibition also looks back on the DISBAND group, active between 1978 and 1982, through which Martha Wilson worked with New York-based female artists Barbara Ess, Ilona Granet, Donna Henes, Daile Kaplan, Barbara Kruger, Ingrid Sischy and Diane Torr.
"Martha Wilson: Staging the Journals" runs until November 9.
Martha Wilson, Breast Forms Permutated, 1972/2008
Henri Robert
YOU MIGHT ALSO LIKE...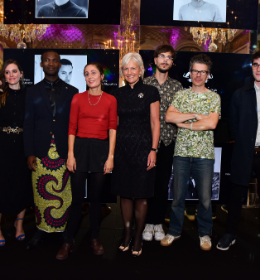 Awards
The Prix Meurice and its winner take off for Mexico}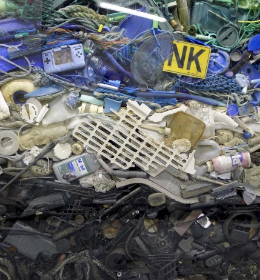 Blue Dot Generation unites artists, scientists and entrepreneurs in London}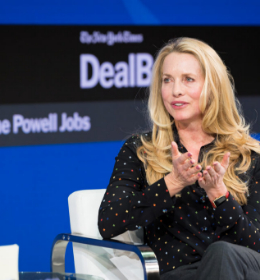 Who are the newcomers to the Top 200 Collectors 2018?}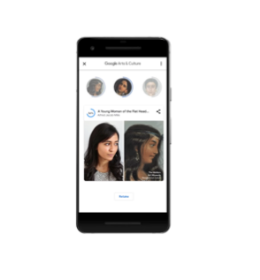 Institutions
Art Selfie by Google | Which artwork do you look like?}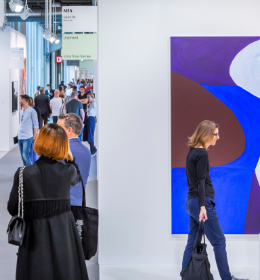 A new direction for LISTE, and a new price system for Art Basel booths}