Islamophobia in Australia, can artists combat growing prejudice?

With 49% of Australians in favor of a Muslim immigration ban, artists are finding creative ways to resist the country's growing fear of Islam.
"Australia is an extraordinary continent," says Ben Quilty, one of the country's most incisive artists, "We are a British-based society living on the land of the oldest community on earth, in the middle of South East Asia. We are different! But through isolation we are paranoid and patriotic."
The 2016 Australian federal election saw Pauline Hanson's right-wing populist party
One Nation emerge with 4 seats
in the Australian Senate. Their
controversial policies
include a complete ban on Muslim immigration and installing surveillance cameras in all Mosques and Islamic schools.
In September 2016,
The Guardian
and
Essential
tested the premise that Hanson's voice surely does not reflect modern, mainstream Australians. Instead the online poll found 49% of the population in favour of a Muslim immigration ban. Not just the elderly and uneducated, but people who sit neatly within the confines of polite Australian society.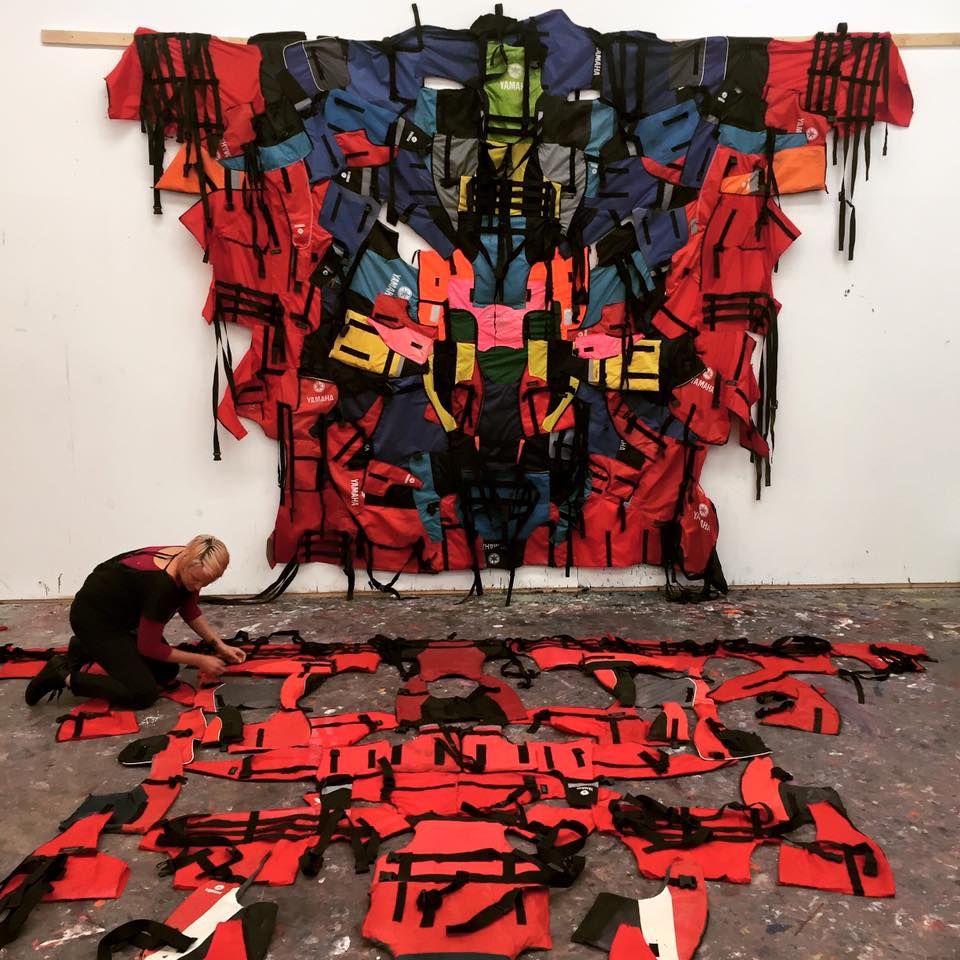 Ben Quilty, Teeth 2016, 'Thread, eyelets and Syrian refugee crisis life vests, Chios, Greece'. Courtesy of Ben Quilty
"There is a portion of my community who fears everything." says
Ben Quilty
who spent
January 2016 skirting the Syrian border
through the Bekaa valley with World Vision. On his return to Australia he imported 200kilograms of life vests from Lesvos which have been stitched together into enormous 'skins', wall mounted blankets of memory and loss.
Islamophobia is an issue close to home for 30 year-old Sydney-based artist
Abdul Abdullah
. The son of a sixth-generation Australian and a Malaysian Muslim, Abdullah's political and often controversial works provide him with a platform to have conversations around the marginalisation of Muslims in Australia- through
talks
, outreach programs and the media.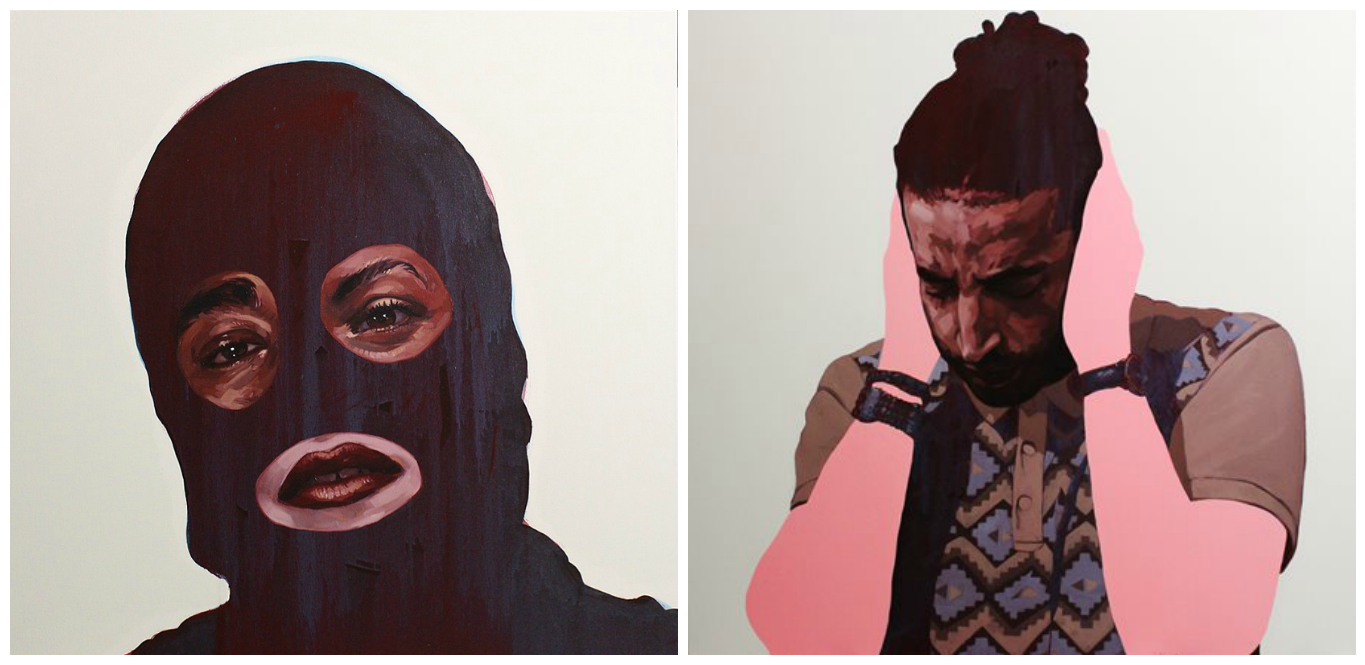 Abdul Abdullah, Entertainers (Kanye, Beyonce and Madonna) 2013 and Sometimes We Cover our Ears so We Can't Hear, 2013. Courtesy of Abdul Abdullah
He traces the start of receiving hate mail back to his portrait of Waleed Aly shown in the Archibald Prize in 2011, "It was nothing to do with the painting" he says, "It's all about being a Muslim, the fact that I have any type of public profile means that I represent something to fear."

Abdullah's successful 2015 series Coming to Terms shows brides and grooms in traditional Malaysian wedding attire and close-fitting balaclavas. "I'm trying to lure the audience in and seduce them with the beauty of the images but also get my message across." he explains.

It is equally important for major Australian art institutions to be visible about what happens in Australia, according to Islamic Art expert and Director of The Art gallery of Western Australia (AGWA) Dr Stefano Carboni.

In 2014, AGWA acquired Save Manhattan by French-Moroccan artist Mounir Fatmi. An installation of books published post 9/11 in France that project a shadow of the landscape of Manhattan, the twin towers represented by two Arabic volumes of the Quran. According to Carboni, public reactions moved between 'it's absolutely beautiful' to 'this is an expression of terrorism you shouldn't have it on display.' Carboni is working on bringing a major show of Islamic art to AGWA that he hopes will serve to bring everything to the contemporary discourse.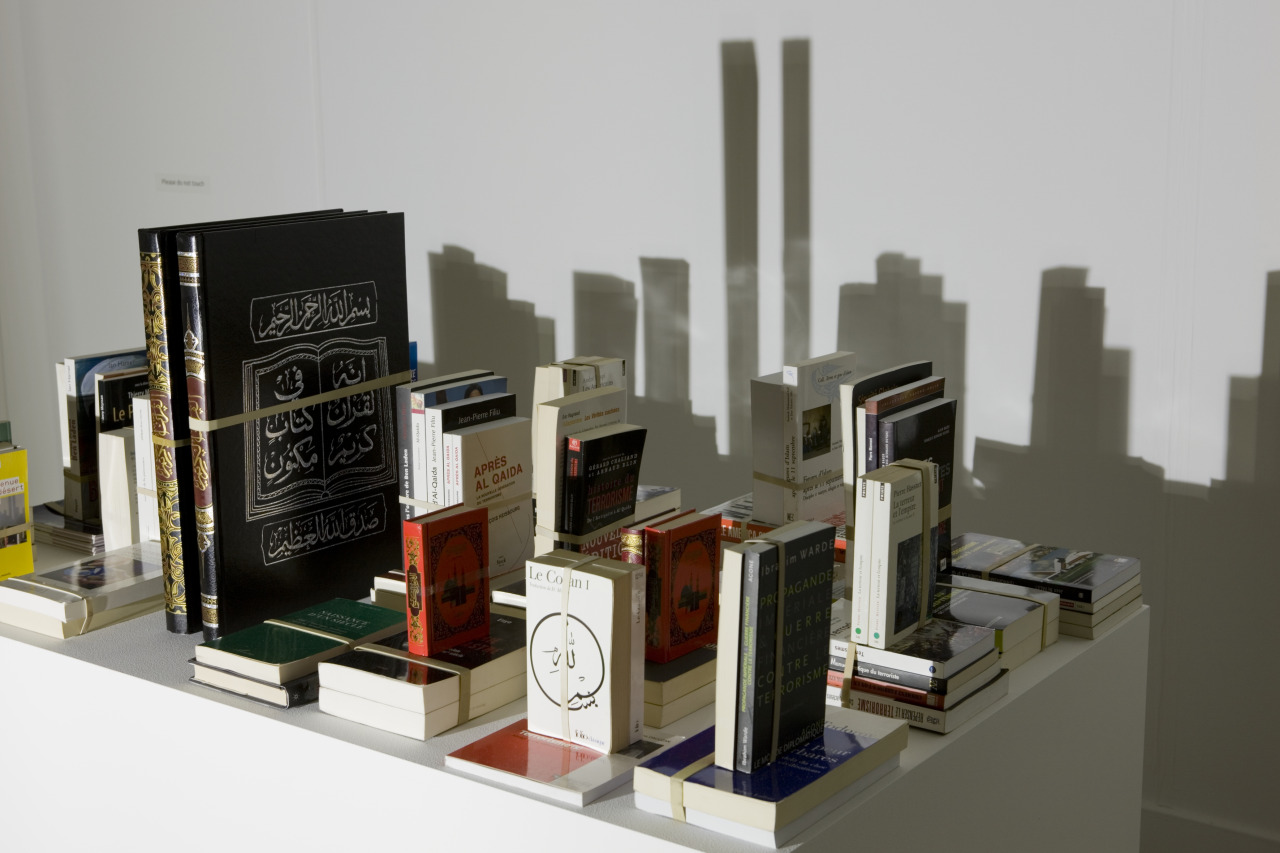 Mounir Fatmi, Save Manhattan 2003-2004. Courtesy of the Art gallery of Western Australia
For art historian
Sam Bowker
, who teaches the only Islamic Art course in an Australian university, the solution to Islamophobia is counter-narratives that tell the stories of Australia's Muslims. "We need Islamic art from the present that facilitates progressive voices and re-iterates the simple fact that terrorists don't make art - they are known for destroying it." he says.
Bowker is curating an upcoming exhibition of works by Australian artists Wendy Sharpe and Bernard Ollis influenced by travels through Uzbekistan, Iran, Egypt, Jordan, Syria and Morocco. The exhibition 'Elsewhere' will tour regional Australia in 2017.
Paris-Sydney-based artist
Wendy Sharpe
also exhibited 'Seeking Humanity' in 2015, drawing portraits of 39 Asylum seekers and Refugees.
Another round of Australian arts funding cuts
in May 2016 saw 65 small to medium arts organisations lose government funding and a
70% drop in grants
for individual artists and projects. "I think almost all Australian art organizations would want to counter Islamophobia" explains Sharpe, "but art companies have to be careful not to be too outspoken as it might jeopardize their funding."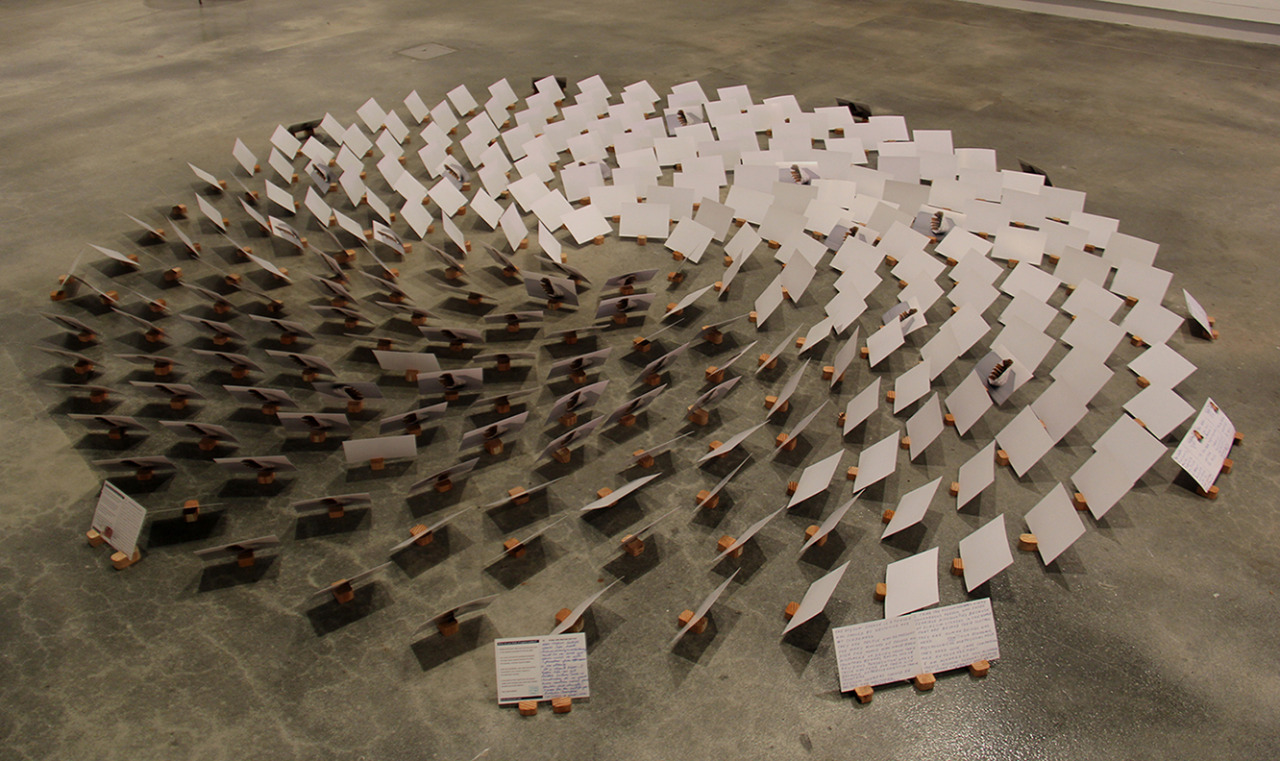 Sha Sarwari, Silent Conversation 2016. Courtesy of Sha Sarwari.
In 2000, Brisbane-based artist
Sha Sarwari
arrived in Australia by boat, a 16 year old ethnic Hazara fleeing Afghanistan and the Taliban. Now 33, Sarwari
won the Walker Street Gallery's Home and Art Prize 2016
for
Silent Conversation
. Critical of the media's failure to present balanced news relating to Muslims and asylum seekers in Australia he wanted to get genuine views from the public. Sarwari distributed 2,000 postcards bearing his story and the image of a boat. With only 15 responses,
Silent Conversation
represents the 1,975 that remain unreturned.
Where the textbook definition of Islamophobia is an irrational fear of Islam and Muslims, Australia's politically engaged artists stand a greater chance at changing minds than simply telling 49% of the population that they're wrong.
YOU MIGHT ALSO LIKE...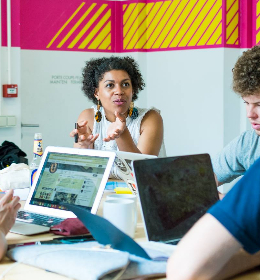 Creature Paris | Launch of an "Artistic and Cultural Production" education program aimed at future entrepreneurs}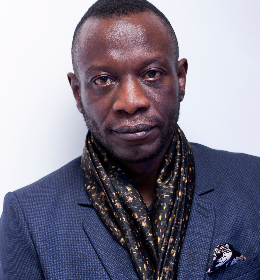 Azu Nwagbogu, Interim Director of the Zeitz MOCAA}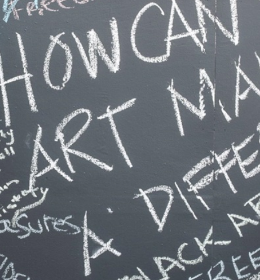 New program launched by the Metropolitan Museum for socially-minded artists}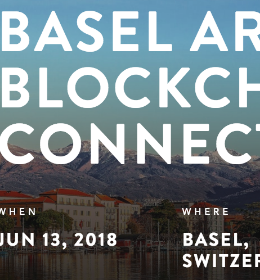 Art Basel Conference | Technology and the blockchain fueling transparency and trust}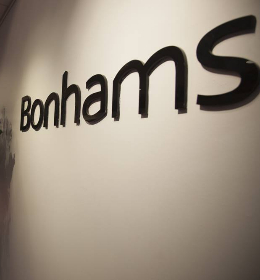 Auction Houses
Bonham's for sale (again)?}