Art, activism and the aestheticization of politics

2015 saw a Venice Biennale overspilling with political ambition.
Curated by Okwui Enwezor and based on Marx's Capital 1, the biennial featured Philippine artists Manny Montelibano and Jose Tence Ruiz protesting the encroachment of China on their waters; Simon Denny for New Zealand drawing our attention to secretive surveillance methods and Iceland-based artist Christoph Büchel opening Venice's first mosque in a 16th century church. Just a few months later, London's Royal Academy gave Chinese dissident extraordinaire Ai Weiwei a major retrospective for which the artist was allowed to leave his native China for the first time since his arrest by the authorities in 2011. Political art is parading the art world's largest platforms, it is everywhere, and it always has been.

But how can we separate art that is about politics, and socially engaged art?
"It should be remembered that all art is politicized," says Stephen Duncombe, founder of the Center for Artistic Activism and Professor of Media and Culture at New York University. "Art is a representation, a reflection or a rejection of the society of which it is part. This is unavoidable; it is the price we pay for being social beings." But artist activists hope to go beyond just representing and reflecting a world fraught with angst. They are looking to have an impact in the real world, not just the art world.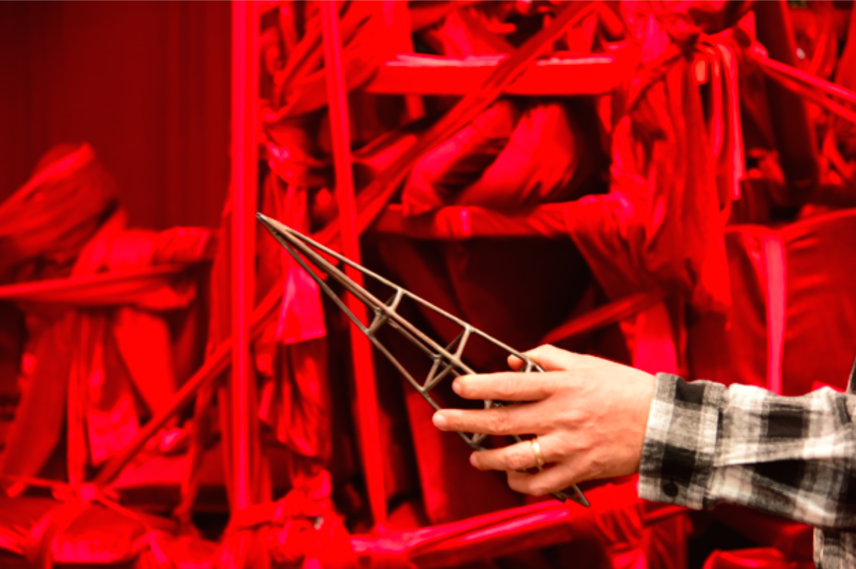 Blood spills at the Philippine Pavilion at the Biennale Arte 2015, the 56th edition of the renowned international art exposition in Venice, Italy."
Their valiant ambition, however, does not in general go uncriticized.
An essay by Boris Groys
refers to the "intellectual tradition" that claims that the aestheticization of politics draws attention away from the goals of political action, so therefore "cannot be used as a medium of genuine political protest." But Duncombe maintains that "the trick is understanding how to mobilize aesthetics in the service of political impact."
Professor Jen Harvie agrees
, arguing that Anish Kapoor and Ai Weiwei's walk for refugees through London last year was an artistic act with the potential to affect world change. "By showing action is possible," she says, "it can foster the belief that change is possible." Duncombe adds, "artists, because they have the ability to communicate their ideas and ideals through their artwork, have a greater impact on society than others."
If we dismiss the claim that the aestheticization of politics is reductive, then we must acknowledge that the politicization of art can itself be detrimental. Some art is "so desperate to communicate its politics, that it utterly fails as art," says Duncombe. Some important art world figures claim that this is true of artist activist poster boy, the aforementioned Ai Weiwei.
Art Critic Jed Perl
calls his work "postmodern minimalist political kitsch, albeit in the name of a just cause," whilst curator Francesco Bonami claims "he exploits his dissidence in favour of promoting his art."
Manifesta 11 — A Performance with Edith Wolf-Hunkeler

So how can artists truly "mobilize aesthetics" to make a change? If artist activists are so keen to exert influence beyond the sphere of the art world, into the real world, maybe collaboration with the real world is a logical step forward. Hedwig Fijen, founder of Manifesta, the roving European biennial, "historically an incubator for revolutionary political and artistic movements," recently announced during a press conference in Marseille that for the forthcoming editions of the biennial, Manifesta intends to expand its programming to incorporate collaboration with scientists, filmmakers, town planners and engineers in order to produce a more concrete legacy.

"The biennial was designed to attract non-traditional arts audiences," says Fijen. In what is then a natural progression for the event, the aim is now "to work in a truly interdisciplinary way with local communities in order to rethink the basic architectural, urban, economic, social and cultural structures of the city."
Manifesta 11
in Zurich earlier this year, What people do for money: some joint ventures curated by Christian Jankowski raised the question, "are artists, producers and theoreticians willing and ready to construct a framework for radical thinking and action, or can art by connecting itself with society and with professions find the answers in these collaborations?"
YOU MIGHT ALSO LIKE...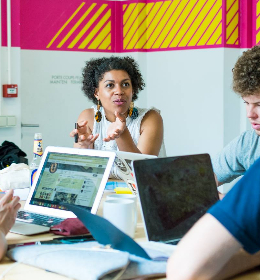 Creature Paris | Launch of an "Artistic and Cultural Production" education program aimed at future entrepreneurs}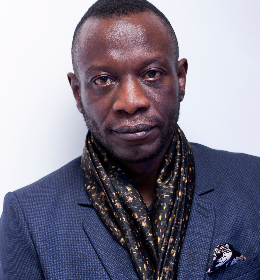 Azu Nwagbogu, Interim Director of the Zeitz MOCAA}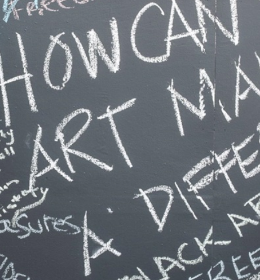 New program launched by the Metropolitan Museum for socially-minded artists}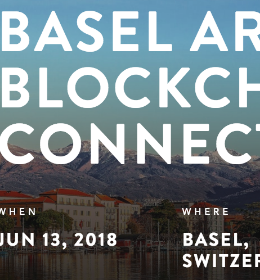 Art Basel Conference | Technology and the blockchain fueling transparency and trust}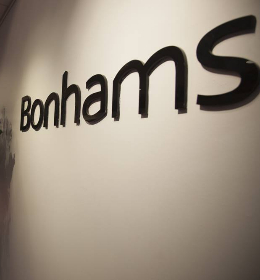 Auction Houses
Bonham's for sale (again)?}