Artist Modupeola Fadugba | The highs and lows of working solo
Graduate of engineering, education and economics, artist Modupeola Fadugba hasn't waited around for an art gallery to launch her career. Having always created as an artist, it was only in 2013 — after graduating from the Harvard Graduate school of Education that she decided to fully dedicate her time to her practice.
To begin with, Fadugba exhibited works with a gallery in Lagos, "It was important that I had an avenue to show my work," she says, "It is one thing for you to create artwork, it is another thing for your works to breathe and interact with people." Fadugba, however, did not commit to formalizing the representation. ''It just wasn't the right time. I needed time to find my artistic voice, to contextualize my work and to understand what value my work would bring to a space already teeming with talent."

With the advent of social media, many young artists are choosing to forgo the traditional gallery structure, avoiding high commissions pocketed by galleries with little to offer in return. Fadugba believes, however, that for a gallery-artist partnership to work, it's all about timing. "It's perhaps unfair to suggest that galleries don't do enough for artists. "Before the coming together and signing of contracts I think both parties should have a vision," says Fadugba, "a very clear and well-defined plan, in terms of themes, audience, output, shows, and sales. With some openness to trial and error and a degree of maturity. Without this alignment, dissatisfaction from at least one of the parties, I believe, will ensue. I guess in a way, it's almost like a marriage!''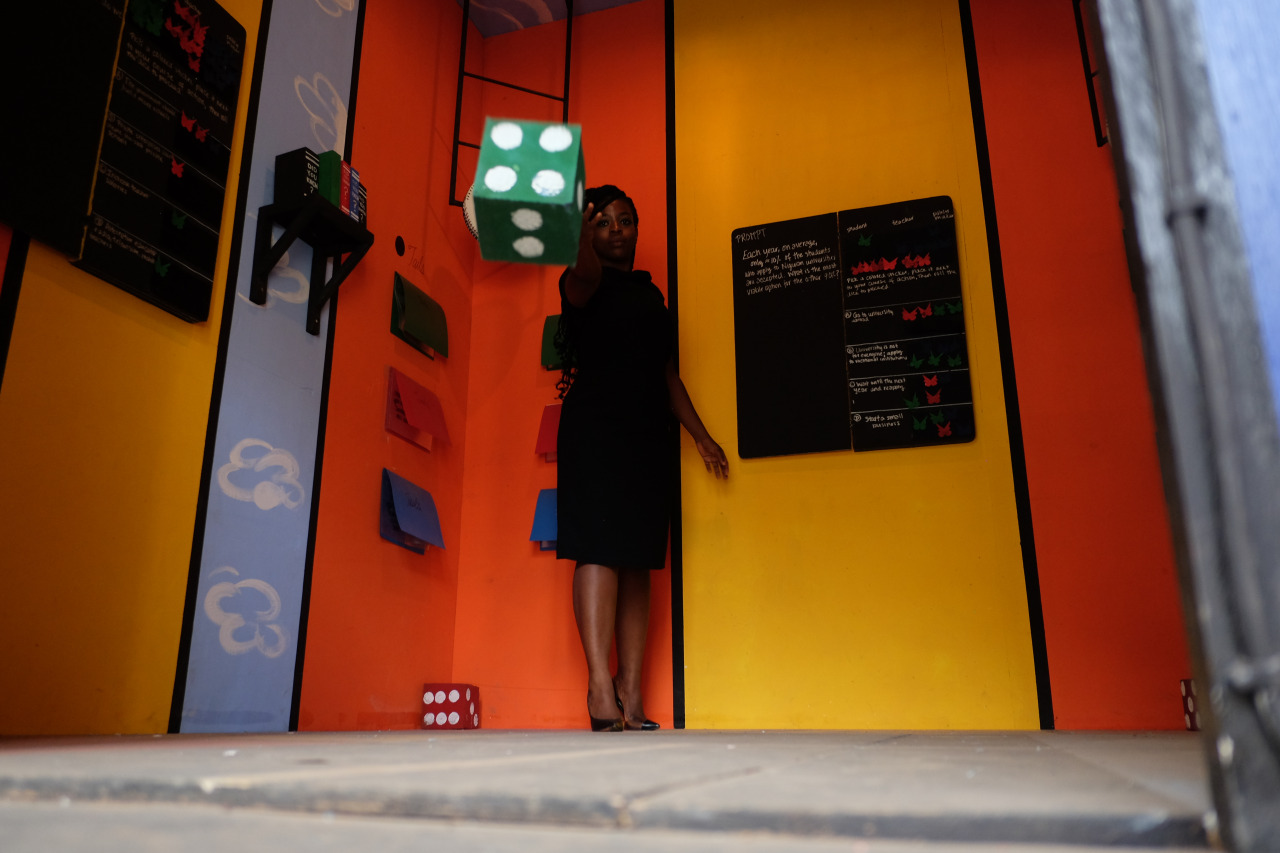 The People's Algorithm (2014)


Working without a gallery has sometimes also worked in Fadugba's favor, allowing her to create a direct relationship with her collectors, thereby facilitating artwork sales. "We live in an environment where people want to meet and have a relationship with artists," she says. "This, like everything, has its unique pros and cons. As an artist's career progresses, a time may come when they possibly cannot (and perhaps should not) know all their collectors.'' In the early stages though, knowing the collectors has added a richness to my work — born out of dialogue with my supporters." Artists can also gain insight of who their active audience is and why they buy the works.

Even without gallery representation, Fadugba has an impressive audience and network of collectors; notably, her work has been acquired by the University of Delaware, presented at the World Bank headquarters in Washington D.C. and often features in art auctions. Furthermore, at the intersection of public policy, education and art, Fadugba's work The People's Algorithm which won her Prof. El. Anatsui's Outstanding Production Prize for Nigeria's National Art Competition, introduced her work to a diverse audience, extending far beyond the walls of some galleries. ''This is what I love most about "The People's Algorithm", it's public art, it's for everyone''

Fadugba would eventually like to work with a gallery, "I spend about 20 – 25% of my time creating works while another 25% is spent conducting research, writing and refining the narratives to support the works. The other half of my working time is spent on administrative matters like procuring materials, artwork shipping logistics, organizing my exhibition calendar, applying for grants, travelling and of course, budgeting and accounting for all of this. It can be exhausting and it's difficult not to have somebody to broker for you with the outside world."

Whilst on the lookout for a gallery with whom she can share an artistic vision, Fadugba has found creative avenues to share her works with the world. Recently, she partnered with Nespresso, who, during the Dak'Art Biennial earlier this year, hosted a reception in the artist's honor in recognition of being awarded the Grand Prize from the Minister of Culture and Communications at the Biennial. Additionally, Fadugba's artwork adorns a limited edition coffee sleeve wrap designed for and sold exclusively at the Dakar Nespresso boutique.

YOU MIGHT ALSO LIKE...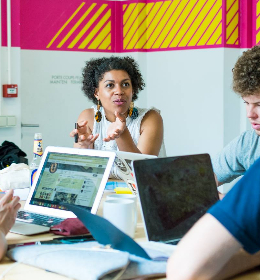 Creature Paris | Launch of an "Artistic and Cultural Production" education program aimed at future entrepreneurs}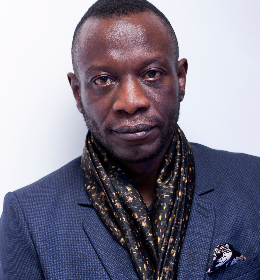 Azu Nwagbogu, Interim Director of the Zeitz MOCAA}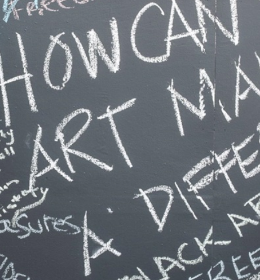 New program launched by the Metropolitan Museum for socially-minded artists}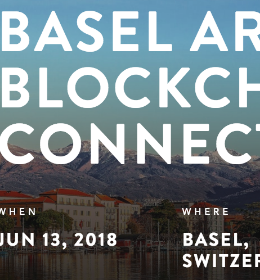 Art Basel Conference | Technology and the blockchain fueling transparency and trust}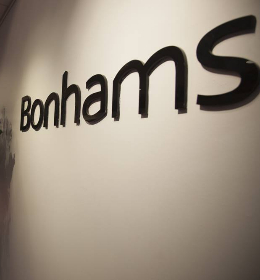 Auction Houses
Bonham's for sale (again)?}