Reporting back from ARTBO, the internationalisation of Bogota's art scene

From art fairs and galleries to project spaces, Bogotá's thriving scene has enabled the capital to establish itself as a key cultural hub in Latin America. As the country goes through a period of political uncertainty, we ask the art community where it's all going.
"We are suffering" says Colombia's Grande Dame of Pop Art Beatriz Gonzalez, as we visit her studio in Downtown Bogota, "such an important deal, and half of the nation rejected it, it's very sad". After 52 years of civil war, the peace deal signed by both the Colombian President and the rebel group FARC was defeated by a national referendum in October, leaving the nation in shock and uncertain about its future. "Colombia is in a difficult situation, but it's not the first time" says leading collector and businessman Leon Amitai, as he shows us around his impressive collection, housed in warehouses in the outskirts of Bogota, "I think good things are going to come, we'll find a way."

In the late 1990s, the launch of the US-supported Plan Colombia, followed by tough security policies implemented by former President Alvaro Uribe's (who's now leading the referendum's 'no' campaign) brought unprecedented stability to the country, considerably weakening guerrilla groups and reducing their controlled territories. This forms the context of contemporary Colombia, a country which today - amid recent political uncertainties - has nonetheless experienced consistent economical growth. "I moved back to Bogota when I felt it had become possible to do interesting things here" tells us Daniella Benedetti, a young Colombian photographer who spent ten years in Europe before returning in 2014.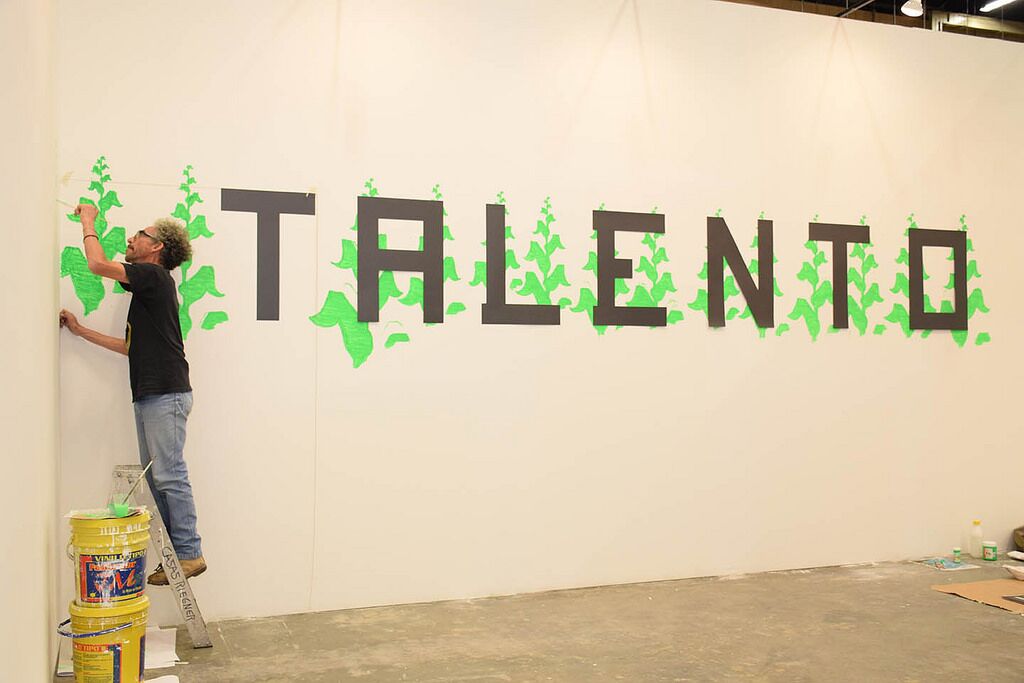 Antonio Caro in the Referentes Section (©) Cámara de Comercio de Bogotá


The country's relative level of stability over the past decade has certainly enhanced the country's art scene, seeing the emergence of galleries, project spaces and fairs, but also enabling further international dialogue. At its peak, the civil war made it difficult to travel outside of the country, and surely put off international visitors - whose only knowledge of Colombia were gruelling stories of kidnapping and drug cartels - subjecting the art community to isolation. "Because of the violence, Colombia wasn't an appealing destination" observes Leon Amitai, "Brazil or Argentina were more popular destinations for collectors."

Alongside the country's leading art fair ARTBO, a number of new projects and spaces are increasingly positioning the capital as one of Latin America's most compelling art hubs. "Over the past five years, people are increasingly looking at Colombia and its art sector as bringing key elements to the Latin American dialogue" asserts Omayra Alvarado, Co-founder of acclaimed art space Instituto de Visión, launched in 2014. "We have a very interesting group of artists that combine a highly conceived idea of aesthetics with a strong conceptual background. It has to do with a cathartic moment of our social situation and using art as a tool to reflect on the social moment".

Instituto de Visión's booth at ARTBO last weekend was showing a combination of older and more recent works, including a sculptural piece by young Colombian artist and architect Felipe Arturo, exploring the history of the coffee industry in the country, and 1980s pictures by photojournalist Jesús Abad Colorado depicting provincial schools ravaged by the war. Meanwhile, the gallery space in the trendy barrio San Felipe (also known as 'Bogota Art District') was opening a group show with artists Nicolás Consuegra, Pedro Terán and Santiago Rebolledo, while the facade of the building was covered in a poster intervention by Abad Colorado in response to the recent referendum results. Across the road from Instituto de Visión, is FLORA, an educationally-driven contemporary art space with residency programmes, exploring the relationship between art and nature. "I wanted to be in Colombia in order to be able to work for a community" says artistic director José Roca, a former curator of Latin American art at Tate.

"To be truly international, you have to be local" explains María Paz Gaviria, director of ARTBO since 2005. Created by Bogotá's Chamber of Commerce 12 years ago, the fair has established itself as a key player on the Latin American art scene. Held at the Corferias International Exhibition Centre with airport-like security measures, it hosted no more than 74 galleries from 28 cities internationally - as opposed to 150 galleries at Mexico City's Zona Maco and 120 galleries at São Paolo's SP-Arte - making it a comparatively small fair, but with a strong curatorial programme. "We're happy with the way the fair has grown" explains Paz, describing ARTBO as a 'boutique' fair.

Alongside the principal section of the fair, the 'Proyectos' Section curated by Jens Hoffman, Director of Special Exhibitions at the Jewish Museum New York, celebrated figurative painting while taking the work of Colombian artists Débora Arango and Beatriz González as a starting point for reflection. The highlight of the fair for us was the highly-praised 'Referentes' Section, curated by Colombian artist and curator Ericka Flórez and Guggenheim UBS Map for Latin America curator Pablo León de la Barra. It featured works by 26 international artists from the 1960s through to the 1980s - predominantly from Latin America - who break away from the traditional categories of art.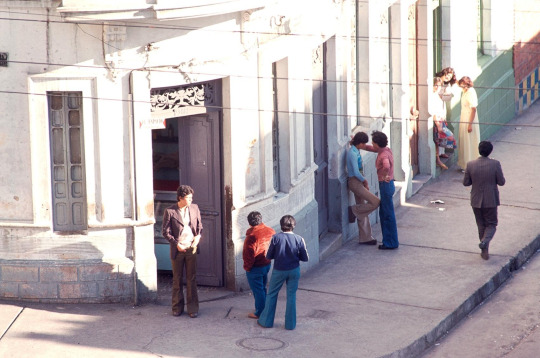 Catching our attention was the series La Esquina Rosada ('The Pink Corner') by Miguel Ángel Rojas, who photographed a community of sex workers across from his Downtown Bogotá's studio in 1975, poetically portraying some of the country's untold subcultural narratives.

But speaking to participating galleries during the preview, what seemed to prevail was an excitement for local collectors' tastes as well as good sales results. "Colombian collectors are very open and sophisticated," says Carlos Garcia-Montero from Y Gallery in New York, who participate to various other fairs in Latin America, "we didn't bring any works by Colombian artists, which didn't seem to be a problem." The Guatemalan gallery Proyectos Ultravioleta - winners of this year's Focus Stand Prize at Frieze London - were showing paintings by Japanese artist Akira Ikezoe. When we spoke to co-founder Stefan Benchoam, he recognises a sense of discovery and openness specific to Colombia: "in Brazil, collectors are more likely to buy works by Brazilian artists, if they want emerging. Mexico is a little bit like that too".

Meanwhile in Downtown Bogotá, a stone's throw from the Museo de Oro, the Odeón satellite fair kicked off his 6th edition. Housed in an impressive old theatre built in 1939 and formerly home to the Teatro Popular de Bogotá. The building was bought by a group of investors only a few years ago and turned into a cultural centre promoting contemporary visual and performance arts. "The art fair was our first project" explains its young director Tatiana Rais, also the daughter of one of the space's key investors, "the space makes it a different experience we try to select non-profits and galleries that go beyond selling". Hosting only 15 galleries from seven international cities, the fair was inspired by alternative fairs models like Independent in New York / Brussels or Poppositions in Brussels, explains Rais. "We're trying enable a younger generation of collectors to engage and realise that it is possible to buy works" she continues. Galeria Karen Huber of Mexico City presented a particularly strong booth, with works by Mexican artists Manuel Solano and Eugenia Martínez. "we sold last year and decided to come back this year," says Huber, "We're a young gallery, Odeón works well for us."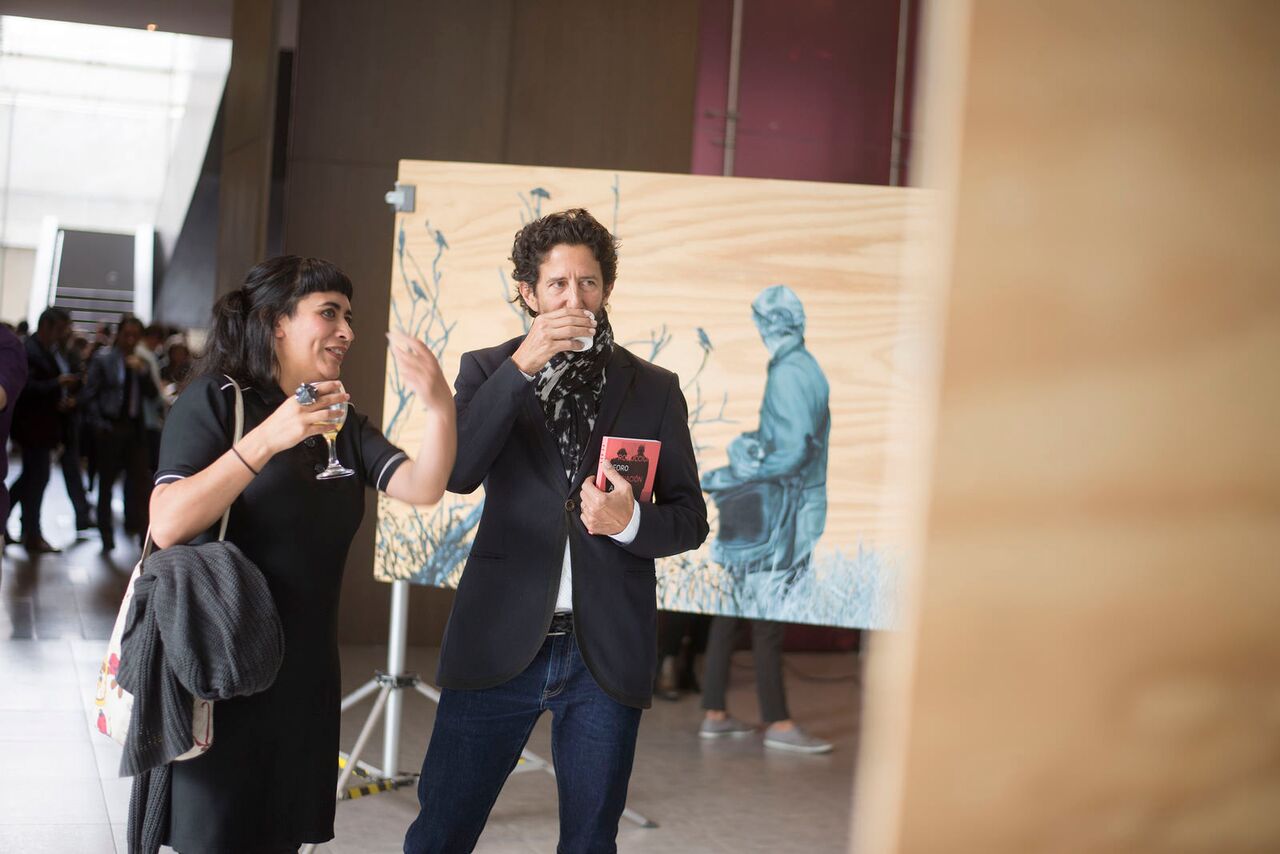 José Roca from FLORA (©) Cámara de Comercio de Bogotá

The country's recent period of stability, economic growth and strategic geographical position has enabled its art community to develop and diversify. But while commercial art platforms and grassroots initiatives are alive and kicking, the institutional scene still leaves something to be desired."I think that we need a Museum of Modern art that regains the vibrancy it had decades ago (this is actually on its way, under a new administration)" observes José Roca, "we need a large Center for Contemporary art based on production and commissions, like a Casa Encendida or Matadero in Madrid. Maybe we need a biennial or large international art event that gives the local scene more visibility" he continues. According to some, Colombia will need to address its cultural policies in order to further establish its arts sector and do justice to its community. "We need a law for culture that gives tax incentives to those that donate so that the private sector can play a more structural role in the funding of art and culture in the country" continues Roca, while Leon Amitai argues that "Colombia needs to support the arts. The government has to provide more support."
YOU MIGHT ALSO LIKE...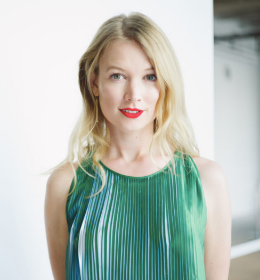 David Zwirner hires an "Online Sales Director" | A revolution?}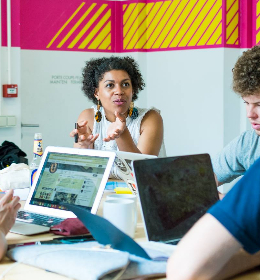 Creature Paris | Launch of an "Artistic and Cultural Production" education program aimed at future entrepreneurs}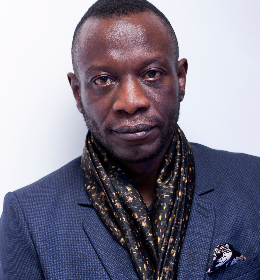 Azu Nwagbogu, Interim Director of the Zeitz MOCAA}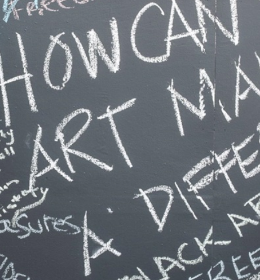 New program launched by the Metropolitan Museum for socially-minded artists}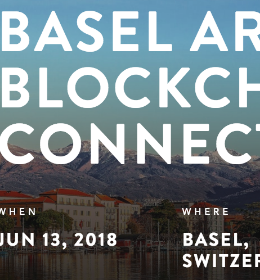 Art Basel Conference | Technology and the blockchain fueling transparency and trust}