Palais de Tokyo: curator Daria de Beauvais on Paris' cutting-edge hub of contemporary art

Palais de Tokyo curator Daria de Beauvais is used to embarking on ambitious projects. As was the case with Asim Waqif's 2012 "Bordel Monstre", Julio Le Parc's monographic exhibition in 2013, and again with "acquaalta" by Céleste Boursier-Mougenot in 2015; an exhibition within which visitors were able to take boat rides through the artist's immense installation.
Curator at The Palais de Tokyo since 2008, de Beauvais is one of its key figures, along with colleagues Katell Jaffrès, Julien Fronsacq and Rebecca Lamarche-Vadel: together, they work under the guidance of Jean de Loisy, the institution's president and artistic director.

Self defined as an "anti-museum", the Palais de Tokyo is able to independently produce all its exhibitions. With 820,000 visitors in 2015, the institution deservedly earnt its reputation as a cutting-edge space for contemporary art.

The public institution is a one of a kind in France. While 40% of its budget is publicly funded, Palais de Tokyo received € 3.5 million from private partnerships in 2014. Ticket sales and venue rental, on the other hand, generated € 1.5 million and €2.8 million of the art center's total revenue respectively.

Whilst Jean de Loisy — along with Palais de Tokyo's creative team — is responsible for outlining the exhibition program, artistic partnerships with third party organizations — notably SAM Art Projects, K 11and Fondation Total — also play an important role in outlining the art center's offer.

What is the work relationship between Jean de Loisy and the curatorial team?
We hold weekly meetings where we discuss both our current and upcoming projects and everyone provides feedback on the work we have done. The Events Team, the Pavillon team (involved in the residency program) and the editorial team regularly take part in these meetings too.


Jean de Loisy normally comes up with our title for each season, most of them literary. We decide our exhibitions' overall theme in light of our personal preferences, but also based on the artists we choose.

Our aim is to introduce our audiences to new artists and their work, but also to rediscover overlooked figures from the art world. This was the case with Julio Le Parc. For me, he was already part of art history, until one day I looked at his work from a fresh perspective. We did not perceive his 2013 exhibition as a retrospective, but as an actual contemporary art exposition. We organised Takis' 2015 exhibition "Champs Magnétiques" and Jean-Michel Alberola' "L'aventure des Détails" — the latter currently on display — much in the same spirit.

As a general rule, we do not privilege certain art forms over others, nor do we focus on artists from a particular geographical milieu: our choices are based more on our own research and interests. All proposals are discussed, but it is fundamental that they make sense in terms of the overall program and in light of the Palais de Tokyo's identity. We experiment with the idea of exhibition as an artistic
medium in its own right.
How do Palais de Tokyo's artistic partnerships influence your work?
The partnerships we establish allow us to cover geographic areas whose artistic scenes are not very well known. With the support of the Fondation Total, for example, I was able to travel to the Philippines. In Manila I had the chance to meet a lot of artists, including Patricia Perez Eustaquio, who we have invited to carry out a site-specific art intervention next summer. Lou Lim's artist residency at the Pavillon (the research lab of the Palais de Tokyo) was made possible thanks to a proposal by Khai Hori. In the past, former curator Jo-ey Tang worked on a similar project in Burma, inviting artists Chan Aye for a site-specific intervention and having Aung-Ko take part in the residence program.

SAM Art Projects, on the other hand, welcomes two foreign artists in residence for a year. Thanks to this project, I was able to come across very interesting people — Asim Waqif in 2012 and Martin Soto Climent this year, for example — and get to know their work.
Why is painting largely absent at The Palais de Tokyo?
Right now painting is at the forefront at The Palais de Tokyo, with exhibitions by Jean-Michel Alberola and the Quistrebert brothers and an in situ intervention by Stéphane Calais. It is however true that our exhibition space is not necessarily the most suitable for painting exhibitions: the Palais de Tokyo calls more for installations, especially site-specific ones.
What would you say is your personal mark in all of this?
I like it when artists create a singular, slightly strange, somewhat threatening universe: I like being questioned and bowled over by their work. I follow closely the work of a number of female artists whose work paves the way for new creative paths. People like Shana Moulton, with whom I worked with on an ambitious installation this year, or Mika Rottenberg, who we invited for an important monographic exhibition.
What do you have in store for the future?

We also have projects still being defined, notably a collaboration with artist Camille Henrot, who will have a carte blanche across the entire Palais de Tokyo in Autumn 2017.

Interview by Anne Maniglier & Henri Robert​.


Photo: Daria de Beauvais © Thibault Voisin.
YOU MIGHT ALSO LIKE...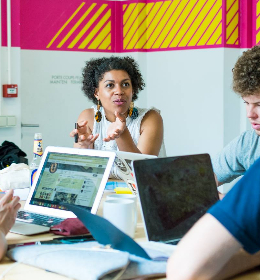 Creature Paris | Launch of an "Artistic and Cultural Production" education program aimed at future entrepreneurs}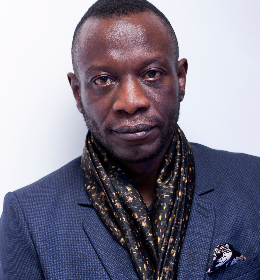 Azu Nwagbogu, Interim Director of the Zeitz MOCAA}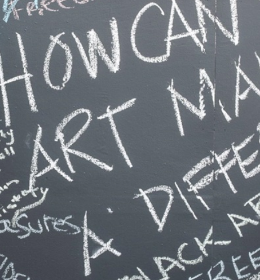 New program launched by the Metropolitan Museum for socially-minded artists}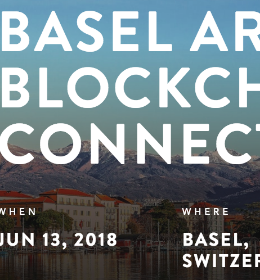 Art Basel Conference | Technology and the blockchain fueling transparency and trust}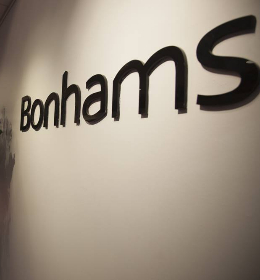 Auction Houses
Bonham's for sale (again)?}