With platforms such as KissKissBankBank, Ulule or Collecte Funéraire (Funeral Fund) providing a plethora of services, Kickstarter remains the only crowdsourcing platform that has entered the art market so far. The platform has helped to finance projects at Art Basel and the launch of a satellite by artist Trevor Paglen, and has recently launched Drip, a crowdfunding scheme aiming to help emerging artists fund their projects. To beat the competition, Kickstarter has hired Patton Hindle as their Director of Arts. She is also a current partner at NY gallery yours mine & ours and former Director of Gallery and Institutional partnerships at Artspace.
Instead of proposing one-time crowdfunding campaigns, Drip allows users to benefit from continuous support via subscription crowdfunding; the platform does not require a target to be reached before funding is released. Support is on an ongoing, month-to-month basis, allowing artists who do not enjoy gallery representation to launch a career in the arts via this 2.0 type of patronage.
For certain artists, Drip is also a platform to create a community, as is the case with artist Molly Soda, who enjoys the support of 54 people, who donate between $1 and $10 each month to the artist. Represented by London gallery Annka Kultys, Soda says that the "amount of money is negligible for most people and that's sort of the idea or the incentive. Art isn't just for wealthy people!".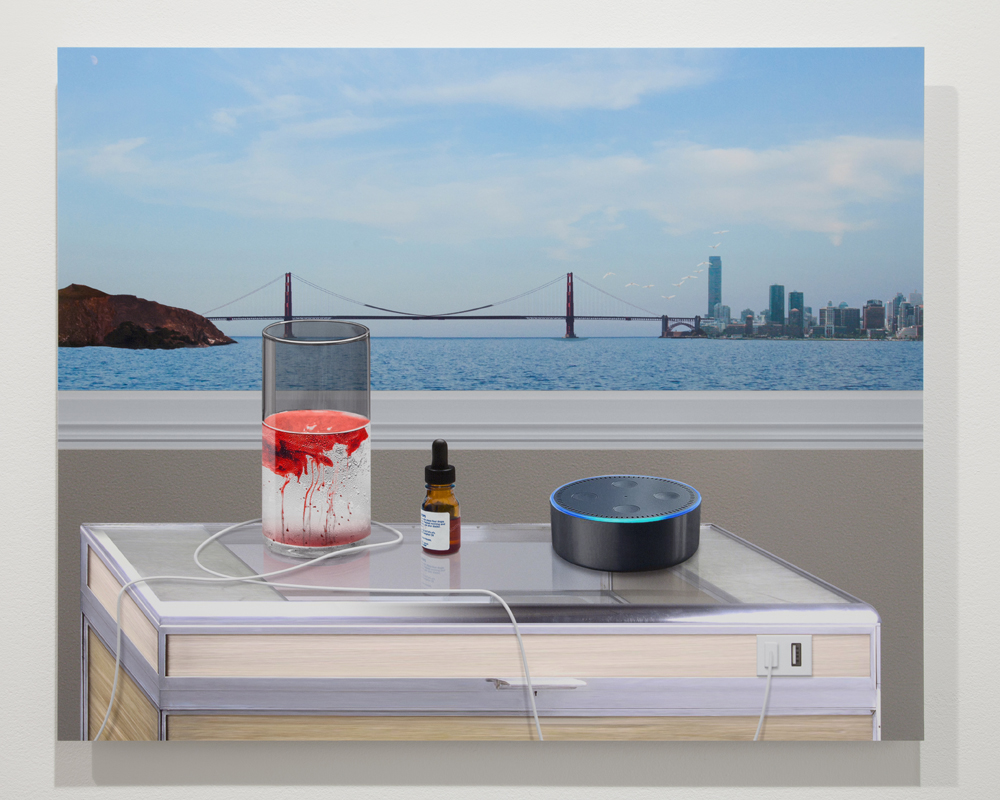 Joshua Citarella, Vampire Cocktail with Smart Speaker at San Franciso Bay Seascape, 2017, C-print, Dibond, 16 x 20"
Born in 1989, Soda produces videos, GIFs, online performances and physical works. "Artists are constantly struggling to fund their work, and find money to simply live — relying on sales of work and grants is not always sufficient. Drip is a way for creatives to connect with the people who want to support them but who can't necessarily afford to purchase a piece of art. It provides a more accessible outlet for everyone involved." The artist, whose work explores the relationship between technology and self-identity, contemporary feminism and culture, praises the platform that "allows people to connect to you and your "process" or whatever it is you want to put out there in a more intimate way."
But just how has Kickstarter gone about its detour into the art world? Christoph Nagel, the company's International Manager Europe tells us more: "In 2015, Kickstarter radically changed its legal structure and became a Public Benefit Corporation." Despite not renouncing a pursuit of profits, the company is now committed to creating a "fairer world, to supporting artistic creation and fighting inequality".
"Through partnerships with high-profile institutions such as the Sundance Film Festival or London's Victoria and Albert Museum, we are able to work with artists, appear on juries and organize workshops".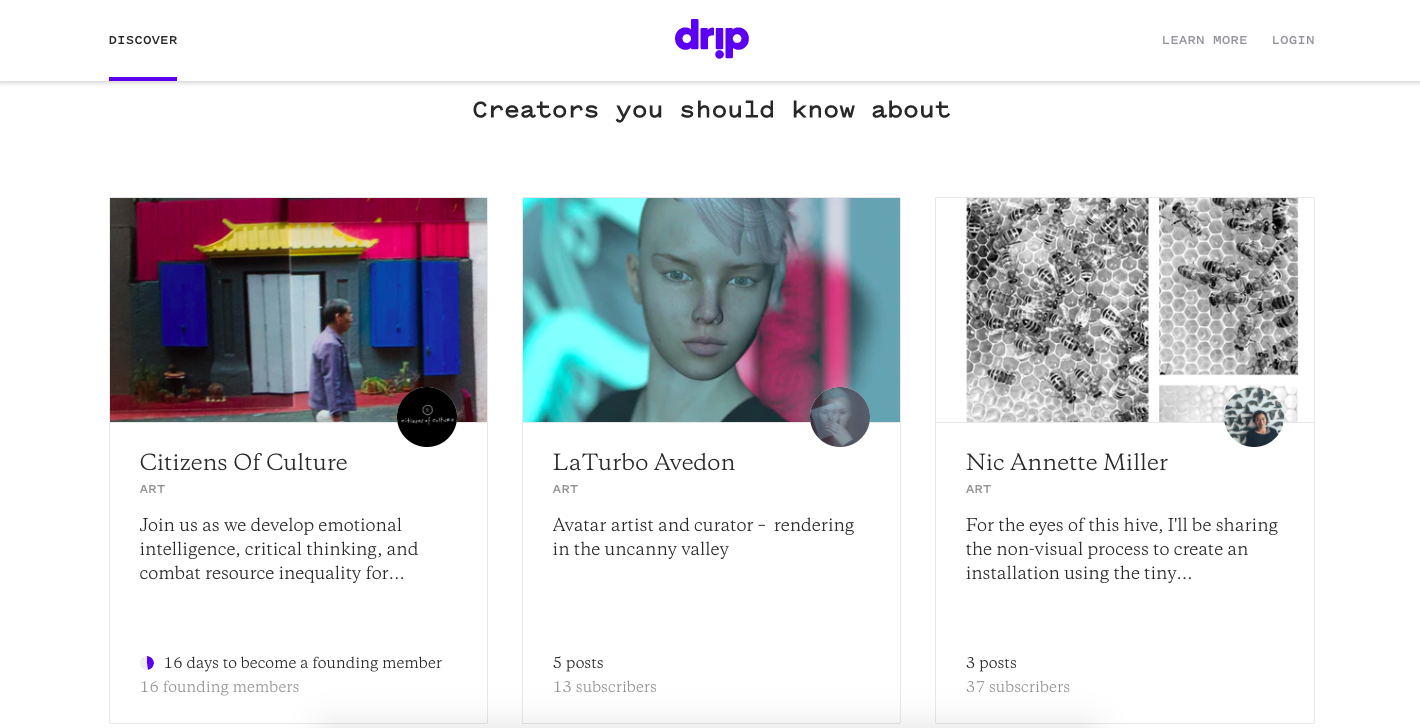 The campaign led by artist Trevor Paglen in collaboration with the Nevada Museum of Art — aiming to launch a satellite into space as a purely artistic gesture — is a telling example. "Artists who already have a strong relationship with their community are very much drawn to Kickstarter. In Trevor Paglen's case, the crowdsourcing campaign aimed to raise $70,000 — just a portion of the projects overall cost: $1.3 million. Paglen's Kickstarter campaign went beyond the financial dimensions of his project".
"It's harder and harder for artists to find the support they need to continue creating. At Kickstarter, we are not aiming to replace galleries, film producers or publishing houses, but we want to offer an alternative platform for creators who have built a community around them. From the point of view of contributors, this project helps to create a closer bond with the artists they care about. Drip allows them to create a dialogue, and keep it going".