Founded in 1995 by gallerists Eva Presenhuber and Peter Kilchmann and curator Peter Blauer, LISTE (the latter has directed the fair since its inception but has hinted that this could be his last edition) positions itself as the champion of emerging galleries and their artists, and as such attracts an interesting collection of new work, and an interesting collection of spectators looking for just that. The fair is hosting some 79 galleries from 34 countries, exhibiting between them 140 artists, and while benefitting from such diversity, retains a degree of coherence.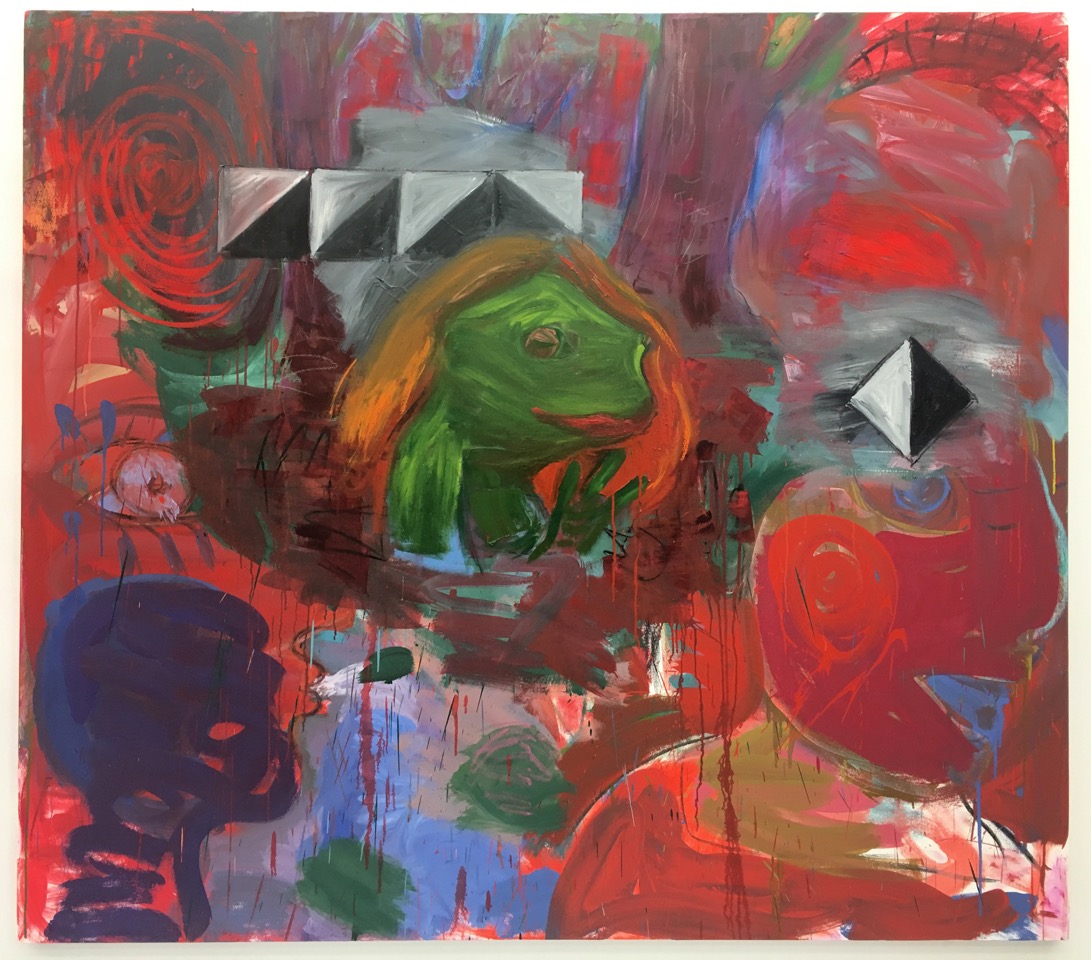 Lucy Stein, Inside my vagina. 2017. Courtesy the artist and Gregor Staiger gallery.
The space itself enforces some kind of engagement with the work. Unlike most mainstream art fairs where the stark white partitions create the almost opposite effect, like a set of blinkers, here you are forced to enter a room and face what is hung on the wall opposite you. In many cases this comes in the form of painting. For what is a hugely diverse presentation in terms of media — with video, sculpture, performance, drawing, inkjet prints, oil pastel drawings and collage all occupying a space under the roof of the fair — painting prevails as the medium of predilection for many artists here.
The more cynical of observers will say that this is because painting sells. And after all, that is what these galleries, mostly in their nascent years of operating, need desperately to do — sell. But it is difficult to be cynical at LISTE, skeptical of a fair that attempts to position itself as an alternative to traditional market structures, maybe, but upon arrival cynicism dissipates, for people here are engaging with the work that they are viewing, having meaningful conversations, and the standard of work is high.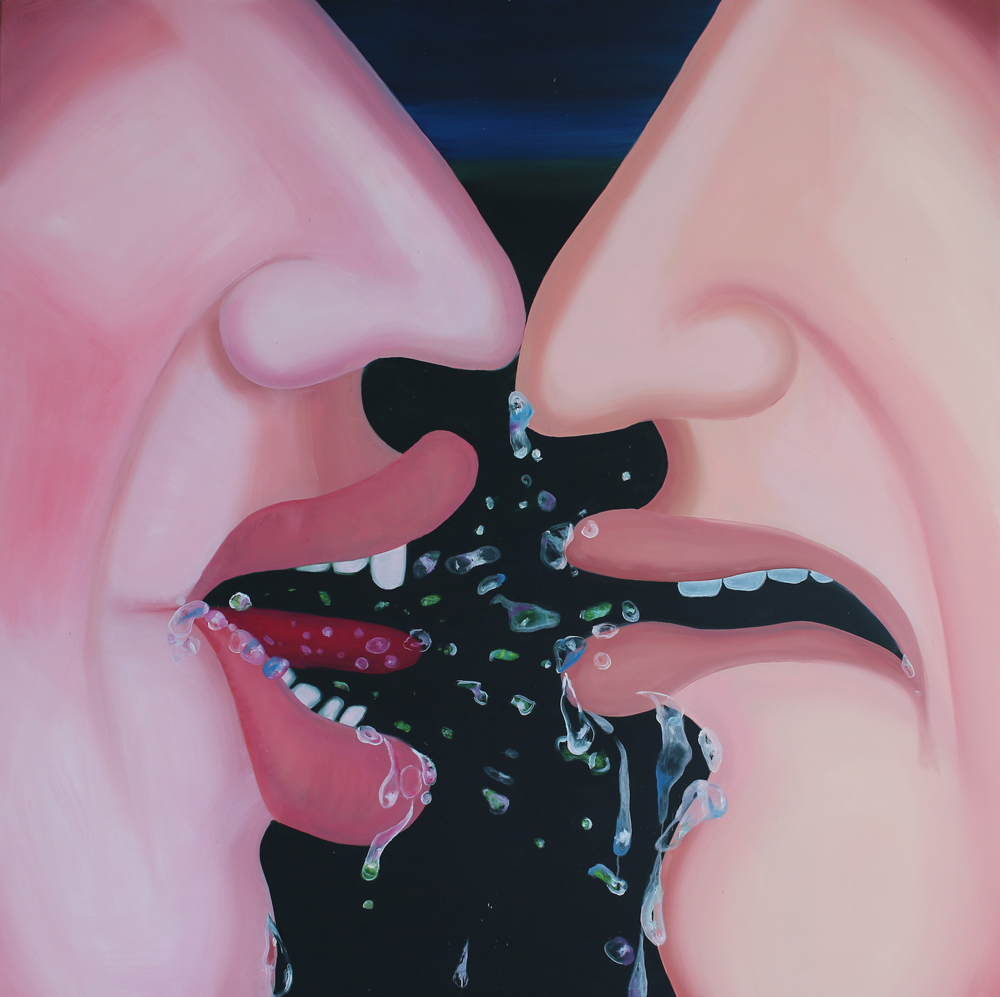 Karolina Jablonska, Spitting. 2017. Oil on canvas. Courtesy the artist.
The winner of this year's Helvetia Art Prize awarded by LISTE, is 24 year old Andriu Deplazes, with a solo show occupying a substantial space on the second floor. His large-scale paintings are evocative of Henri Rousseau, imbued with fluorescent colours and ambiguously androgynous figures. His selection as this year's laureate sets the tone for a common theme of figurative painting throughout the fair that is both art historical, but resolutely contemporary.
Lucy Stein, the Cornwall-based artist, is exhibiting a series of paintings whose sphere of influence include figures of her aunt who was lobotomized in the 1940s and her local surroundings of "an excavated, raped and pillaged landscape from millennia of tin mining and as a result bursting with fantastical flora and fauna." The result is a psychedelic spat of acid colours, an intensely evocative experience that can be read as a set of narrative vignettes. "I try to offer a feminist voice within the tradition of British modernist painting where it intersects with occultism in Cornwall," says Stein.
Elsewhere, in the basement of the fair at Neue Alte Bruke, Eliza Douglas is presenting a set of paintings that might be described as cartoon realism — a demonic green figure holding onto little cards of abstract painted shapes. While at Raster gallery Karolina Jablonska's oil paintings depict a kind of aggressive intimacy with close ups of body parts: eyeballs staring at one another, a pair of hands engaged in an arm wrestle, spit dripping from two pairs swollen lips.
At a time when art is being pressed on its role within the political and the capital, much of the work at LISTE evades a direct engagement with such issues. But unlike Christine Macel's rather limp attempt to divert from the political by placing the onus on the artist as a creator of alternative realities at this year's Venice Biennale, the work here is resolutely real, and as such retains an important urgency, capturing the angst of a particular historical moment.