"My work is to do with spirituality, transmission and transcendence of the heritage of Armenian culture through books and abstract calligraphy," says Boghossian. Using fire and smoke as his primary materials, the result is what he describes as "poetry and construction through deconstruction." Whilst the use of a blowtorch in a place of a paintbrush might seem like a violent evocation, the artist insists that the message that he looks to communicate is quite the opposite. He looks to "deliver a poetic and harmonious work and message and to use burning in a sense of preservation."
Whilst such notions of preservation and transmission are particularly pertinent to the Armenian context of the exhibition, as a means of marking and remembering a traumatic past, Boghossian also takes care to note the specificity of the Venetian setting. "Exhibiting in Venice, a place that strives to preserve manuscripts, safekeep knowledge, language and history, is a great way for me as an artist to show my work," he says.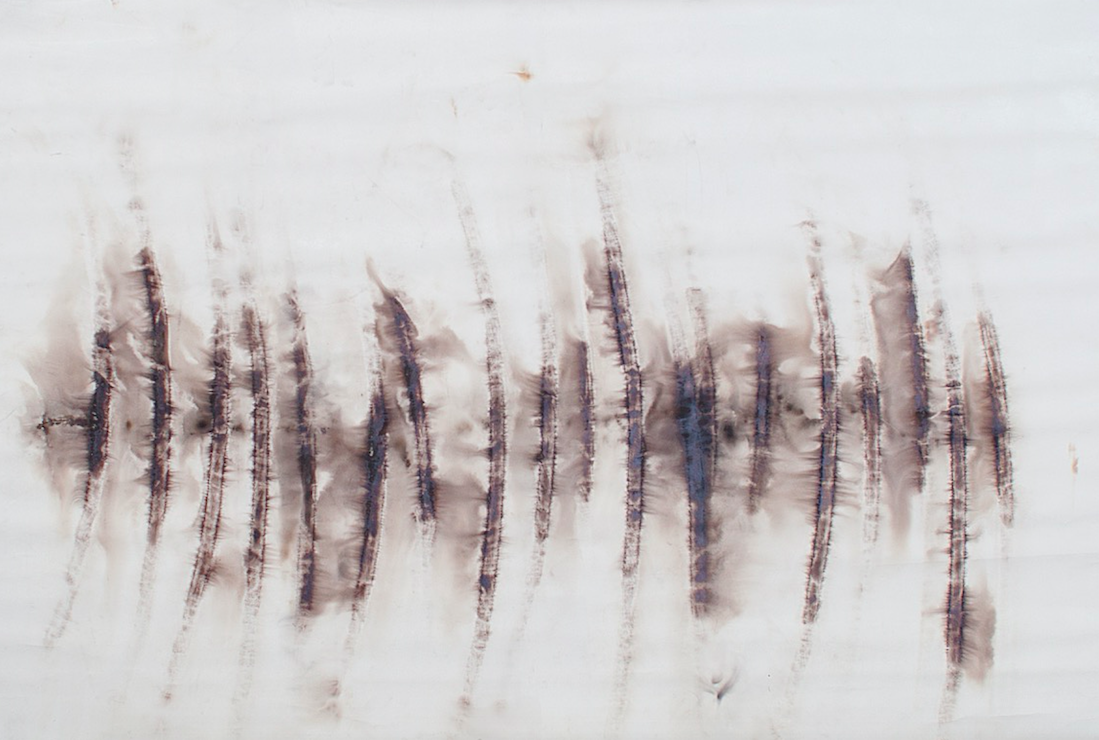 Jean Boghossian, Fiamma Inestinguibile, Armenian Pavillon
Despite the official ties to the Armenian pavilion, Boghossian insists that thematically his work is universal, "really it could also relate to Lebanon or Belgium, where I stem from," he says. "Naturally I am strongly tied to my heritage, my ancestors but I also have a long, deeply rooted bond with the region and the countries that I reside in; Brussels and Beirut." This transnational attachment is also manifested in the work that he undertakes with his foundation that he began with his father Robert and brother Albert; The Boghossian Foundation was established in 1992 and is housed at the Villa Empain in Brussels Belgium. "Our mission is to continue to use art as a medium for a dialogue as we are firm believers that art has no borders and can help spread a message of spirituality not only across the region but also across the world," he says.
Boghossian's work is undeniably influenced by Arte Povera aesthetics and as such the exhibition is curated by Bruno Corà, Italian art critic and President of the Fondazione Burri. "When beginning to experiment with the use of fire in my work, I became more and more interested in him and his art," he says. This use of fire has now become dominant in Boghossian's practice, "what fascinates me is everything: the hazard, the uncontrollability and being able to artistically draw on that," he says. "it's a relationship that grows from strength to strength and never ceases to surprise me."