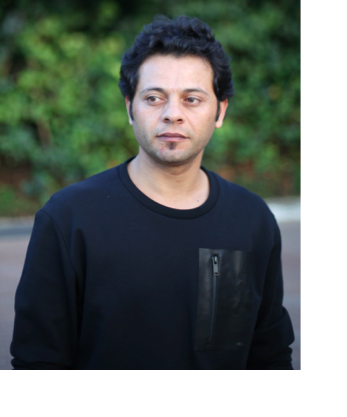 Harb claims to have been "born an artist". In his words, "I simply opened my eyes, and with a pencil in my hands began to draw and draw." The artist benefited from an early exposure to art, and is conscious of his privilege, "my mother was a stylist, and when I was 13 or 14 I was lucky enough to participate in workshops at the YMCA in Gaza, the only place in the city where you can gain an art education from academics." Whilst the country has an established contemporary art scene, the Palestinian diaspora makes it "very difficult to remain in Gaza if you want to cultivate a career as an artist," says Harb. "Entering and exiting the territory is still very risky. Following the destruction of the Gaza airport in 2001, you have to cross the border with Egypt, which is not only very long but also very dangerous."
Thus, Harb left for Italy in 2002. In 2011, he undertook a residence at the Delfina Foundation in London. Away from his native Gaza, his work consistently references Harb's homeland, its architecture and its occupation. In Harb's work, notably illustrated in the piece Archeology of the Occupation, the occupation of Gaza and the West Bank, as well as its consequences, are symbolized by an architecture of violence. Many of the artists exhibited at "La Palestine a L'IMA" ­— a recent exhibition at Paris' Institut du Monde Arabe ­­— also explored this recurring theme.
The landscapes portrayed become the backdrop of social, cultural and political reflection. The artist presents a romantic vision of the world in an effort to re-establish the identity and the memory of his people that predate the creation of the State of Israel in 1948. Art historian Dr. Zoltán Somhegyi speaks of "strikingly unnatural concrete forms" which "obscure the original photos of picturesque coastlines, just as a physical block obstructs the continuation of the discovery of the land when stumbled upon during a walk. These imposed boundaries are unnatural in every way, and alien to the landscape in their material, formal and aesthetic qualities."
It seems impossible to deny some sort of political dimension to the work. This is, however, a sensitive topic for Harb. "Palestinians do not live only through conflict," he retorts, clearly fatigued by a question he has been repeatedly asked. "I want people to see our culture, our art, our creativity."

It is a careful balancing act for an artist who, often without asking for it, is defined by his national identity. "Art produced in a climate of tension or in a conflict zone will always have an important force." Harb prefers to think of himself as a Palestinian rather than a Gazan, underlining his bond to a land that has been fragmented, diminished and occupied.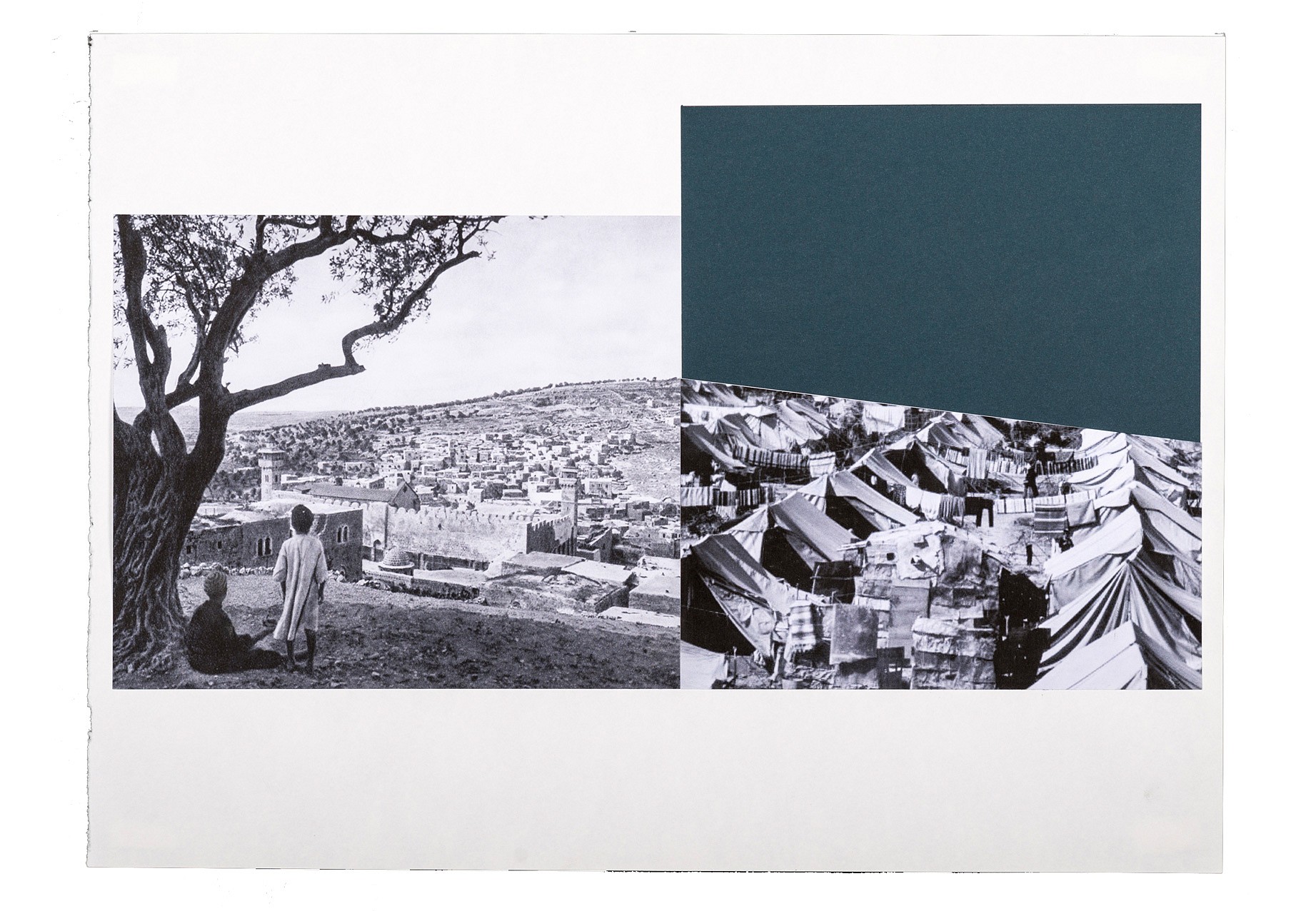 Portrait: © Saher Nassar
Hazem Harb, Untitled #10 from the Archaeology of Occupation series, 2015 — courtesy ATHR