Luis Lázaro Matos — Madragoa, Lisboa
Portuguese artist Luis Lázaro Matos, born in Évora, 1987, lives and works in Lisbon. Having graduated from Goldsmiths in London in 2011, Matos' work is currently also exhibited at Galeria Madragoa's permanent space in Lisbon; his two concurrent presentations are intertwined with a performative installation taking place during the fair in Madrid. Matos has exhibited previously at the Kunsthalle Lissabon and at Artissima in Italy.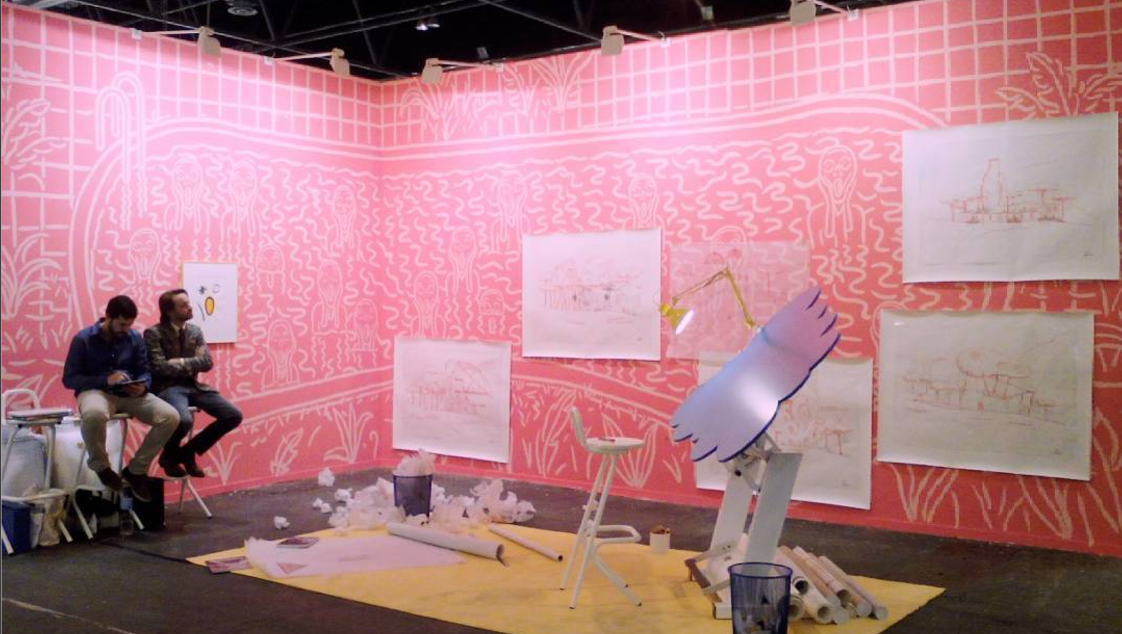 Madragoa's booth — photo via Instagram
Fito Conesa — Espai Tactel, Valencia
Born in 1980 in Cartagena, Spain Fito Conesa studied Fine Arts at the University of Barcelona, where he still lives and works. Conesa's practices focuses on communication and language, without ceding to intellectualism. "I'm more interested in making an event of a smile and a cinematic discourse from a defiant gaze" as the artist himself has said.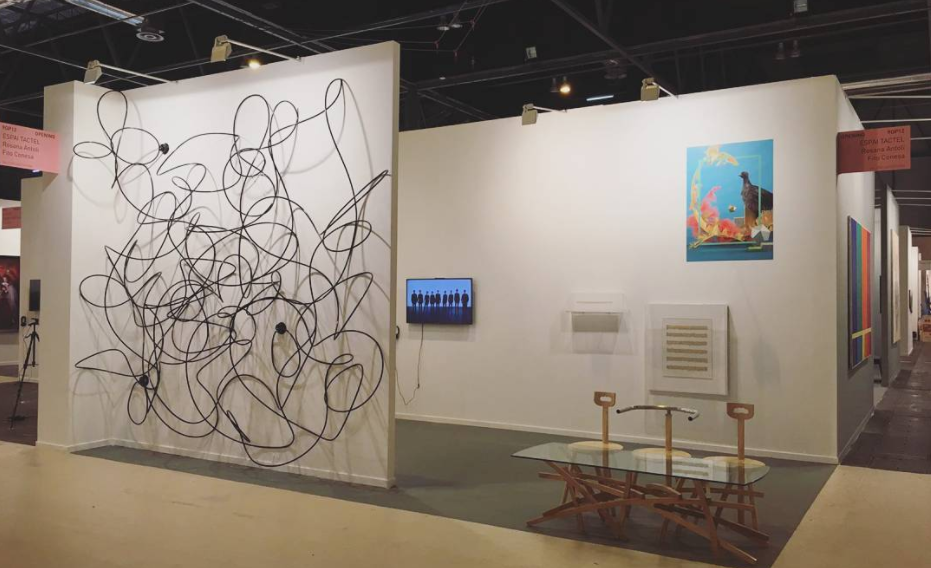 Espai Tactel's booth — photo via Instagram
Ivan Grilo — Casa Triângulo, Sao Paulo
Grilo was born in 1986 in Brazil lives and works in Itatiba, near São Paulo. At the tender age of 31, he already has his work featured in important public collections including Museu de Arte Moderna de São Paulo, Museu de Arte de São Paulo, and Museu de Arte do Rio. In 2016 he was awarded the Foco Bradesco ArtRio Prize. Incorporating photography and installation, his work focuses primarily on his Brazilian heritage and notions of collective memory.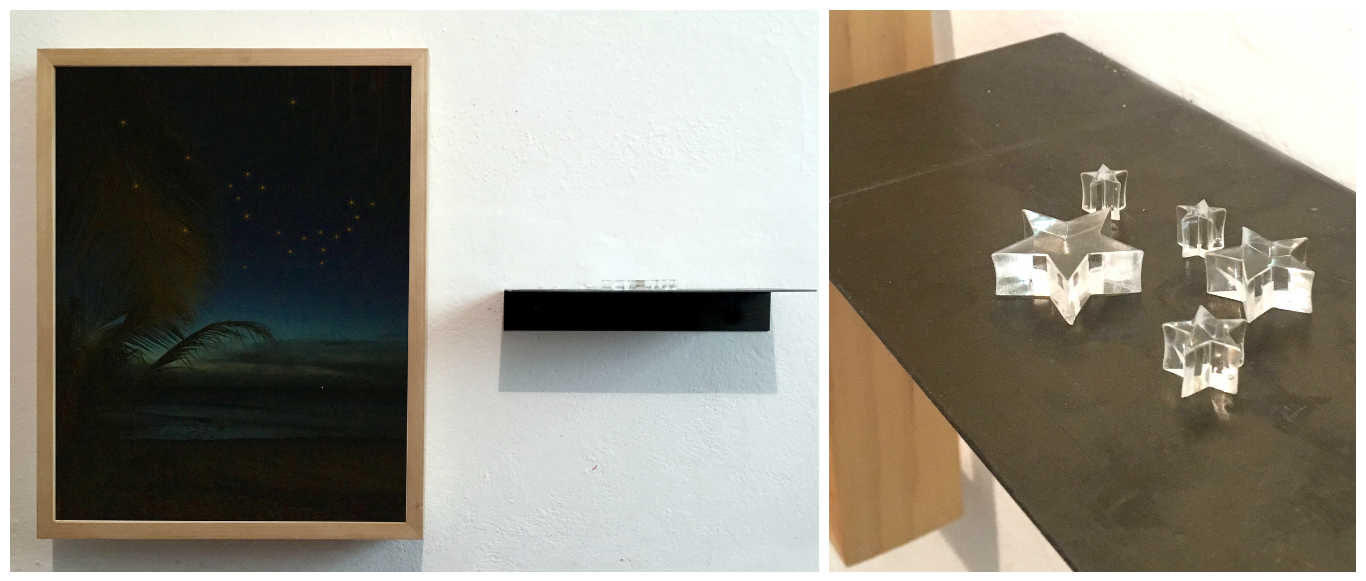 Ivan Grilo
Mattea Perrotta — Mama Gallery, Los Angeles
Born in 1990, Perrotta already has a promising career ahead after graduating in 2011 from Berkley. She exhibited most recently at Zona Maco in Mexico City, and has previously had her work shown at Art Basel Miami Beach and ArtBo. Following ARCO, Perrotta will travel to the UK for a residency before exhibiting at LAMB Arts in an exhibition which openings on April 13. Her work will be exhibited by MAMA gallery in the 'Opening' section of the fair.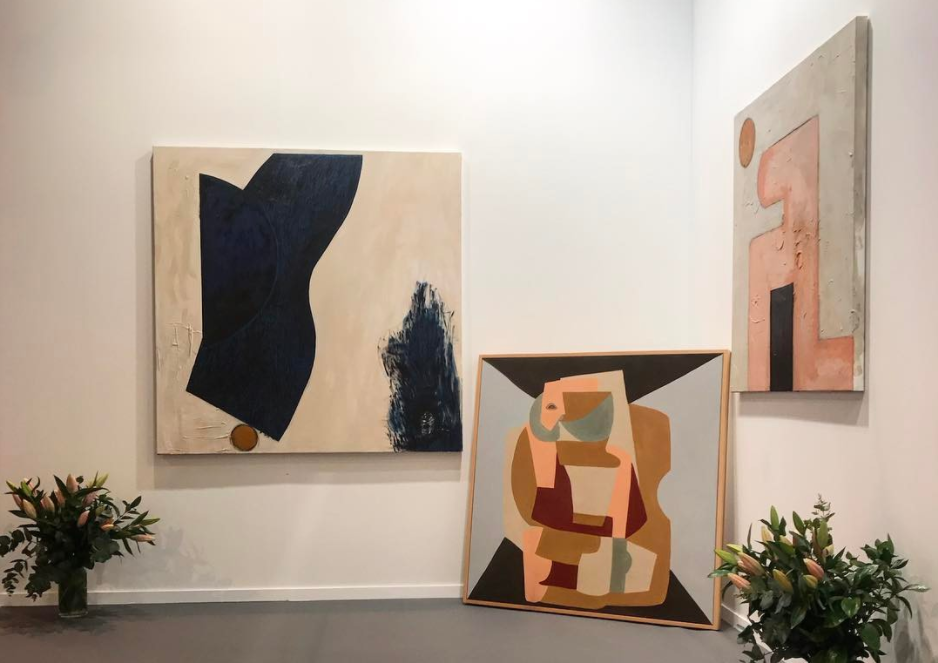 Mattea Perrotta — Mama Gallery — photo via Instagram


Enzo Mianes — Mor Charpentier, Paris
Born in 1988 in Toulouse, Mianes graduated from the École Nationale Supérieure des Beaux-Arts, Paris in 2015. His work looks to "take objects out of their original context, thereby qualifying them with a fetishist dimension." Such work takes the form of sculpture and installation. Mianes has previously exhibited at the Centre Pompidou Metz, and the Palais de Tokyo in Paris.
Mor Charpentier's booth — photo via Instagram