Named after a local juice bar and inspired by the likes of Midway Contemporary in Minneapolis and Castillo/Corrales in Paris, Lulu has been host to some of the most innovative and significant exhibitions by international artists in the city, since its opening in 2013. Housed in an apartment block in the traditional – and affordable - neighbourhood of Roma Sur, Lulu started off as a micro white-cube at the back of a courtyard, and expanded this year with an additional – yet equally humble – space, within the same building. "Lulu happened very spontaneously" explains American curator Chris Sharp, co-founder with[BL1] Mexican artist Martín Soto Climent, "one night we were out at an opening, a few months after I'd arrived, and we said 'why don't we open a space'? And we did." It was the same year that juice-mogul Eugenio Lopez launched its acclaimed David Chipperfield-designed Museo Jumex, and two years after the establishment of Carlos Slim's - Mexico's richest man - equally visible Museo Soumaya[BL2] . Extremely different in content, looks and ambitions, both museums have nevertheless contributed to boosting international exposure for the Mexican capital, and it's not completely unsurprising that project spaces like Lulu, Bikini Wax, or the alternative contemporary art fair Material started to emerge around the same time. "Mexico City is living an extraordinary moment in which it has a lot of visibility, which encompasses everything from commercial galleries to institutions and project spaces" observes Sharp, who also regularly curates exhibitions of emerging artists at the prominent commercial gallery Kurimanzutto, which represents the likes of Gabriel Orozco or Damian Ortega.
"I'd like to think that the project space plays a crucial role in the overall eco-system of any given art scene" tells us Sharp, showing us around their current exhibition: a playfully titled 'retrospective' of Soto. "If a given scene lacks project spaces, it is ecologically unsound, unbalanced, and the scene suffers as a consequence." Lulu has managed to contain a rather large ambition in a physically modest space. Previous exhibitions include solo shows by leading artists such as Lisa Openheim, Nina Canell and Manfred Pernice, with a near museum-quality display[BL3] . "I see us as more of a small institution which is deliberately involved in a very specific international discussion" argues Sharp, who moved to Mexico from Paris. [BL4] Lulu's next exhibition will be of Austrian artist and filmmaker Josef Dabernig, opening in August.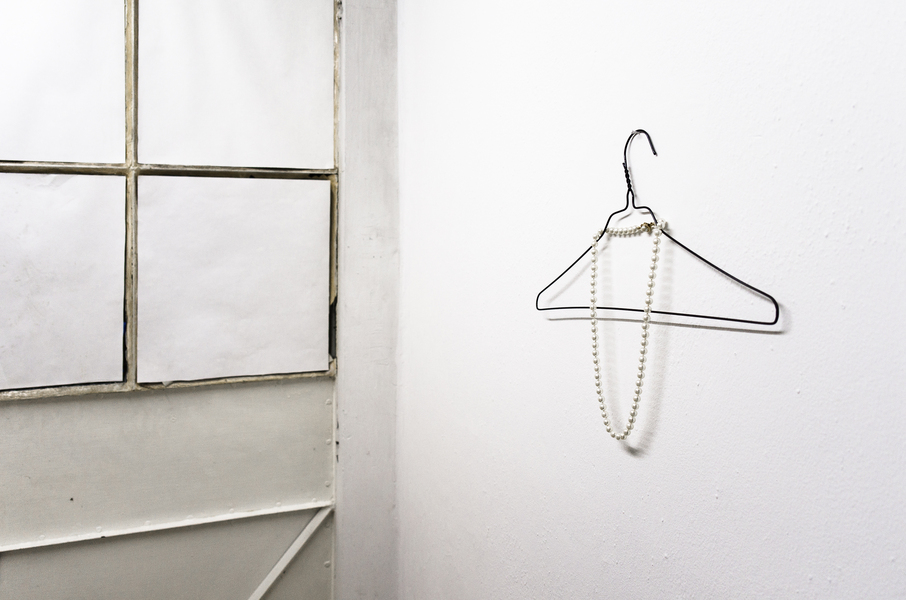 Martin Soto Climent @ Lulu
Officially considered a non-for-profit, Lulu has adopted a hybrid model, mostly by default. After unsuccessfully applying for grants and public funding, the pair started selling works, when possible (which happens rarely, according to Sharp) in order to fund the space. "We decided to keep it the way it is, which affords us complete autonomy" observes Sharp. Lulu is regularly represented at international art fairs too, though only at those who encourage and nurture the non-profit sector, and primarily when invited at no costs. "The only fairs we pay for are NADA, and more recently Material art fair" explains Sharp, "that is where we are liable to make sales and earn enough money to support the programme and produce catalogues. I think in this sense, Lulu is part of a new, international wave of spaces which are seeking to maintain ambitious, high-quality programming while being fully self-sufficient."
Lulu's particular model certainly is a commentary on the international context of non-profit spaces today, increasingly lacking infrastructure and sources of funding to sustain long-term ambitions. But it also says something about the recent history in Mexico City's cultural 'revamp', where flashy private foundations come to co-exist – relatively organically – within a rapidly evolving eco-system of institutions, galleries and grass-roots initiatives, altogether reinforcing a dialogue with the globalized art world. Whether this new wave of projects spaces are a natural continuation of the radical synergy from the 1990s, or rather, a mere revival of its past legacy, the future will tell. What's sure, is whether you're named after the local juice bar in a deprived area, or after one of the country's most powerful corporation, there is a voice to be found in the city. "I would make it more diverse, aesthetically, ideologically, internationally, and even ethnically, which it is already becoming" responds Sharp, when asked what he would change about the local art scene, "it is essentially a positive critique and rejection of the winner takes all mentality of Mexico City".