The Armory Show to help mid-size galleries
In an effort to help mid-size galleries compete with the art world's heavyweights, Armory Show director Benjamin Genocchio has announced that the fair's 2018 edition will feature a larger Focus section, including 30 exhibitors — 14 more than last year. Focus galleries pay about 30 percent less per square foot than those in the main section.
By doubling its Focus section, The Armory Show follows in the footsteps of fellow fair, Frieze, where young galleries represent almost one quarter of the overall participants (in 2017, 34 out of 160 exhibitors at Frieze's London show). At a heavyweight fair such as FIAC or Art Basel, young galleries make up only 6% of total exhibitors. More via the Financial Times.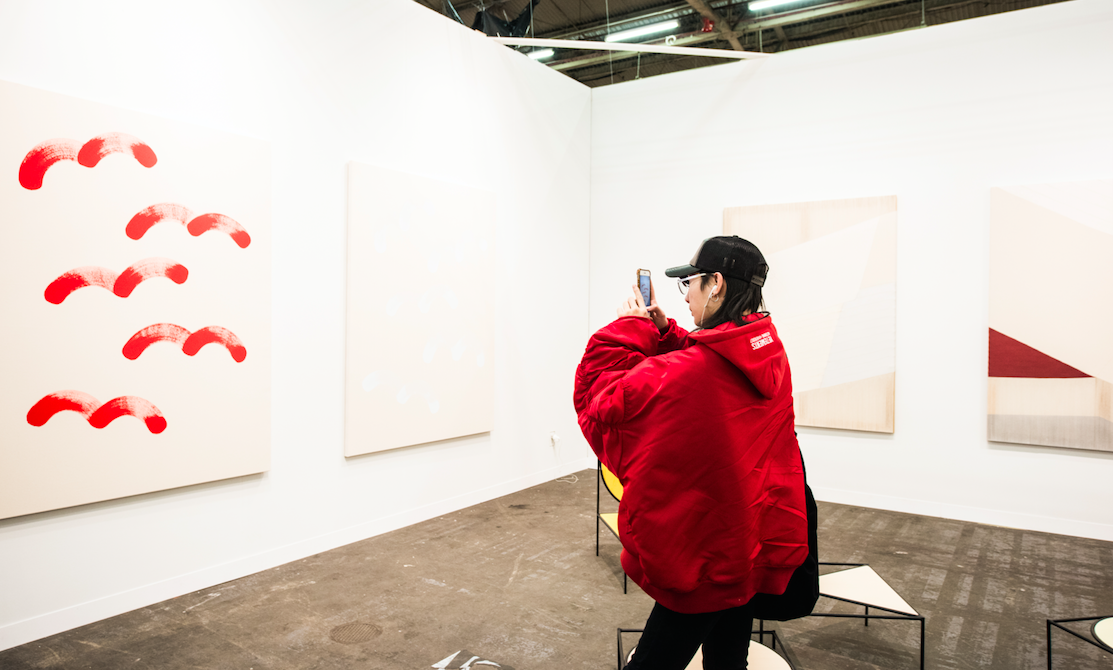 Photograph by Teddy Wolff | Courtesy of The Armory Show
Caroline Mesquita takes home the 19th Prix Ricard
Artist Caroline Mesquita was chosen among fellow finalists Deborah Bowmann, Pauline Curnier Jardin, Lola Gonzàlez, Thomas Jeppe and Zin Taylor.
Born in 1989, Mesquita will see her winning work bought by the Fondation Prix Ricard, which will bestow it upon the Centre Pompidou. The foundation will also fund a new project by the artist. Represented by galleries Carlier Gebauer, Berlin, and Union Pacific, London, the artist "produces objects that combine sculptural autonomy with high narrative potential". More via the Foundation's website.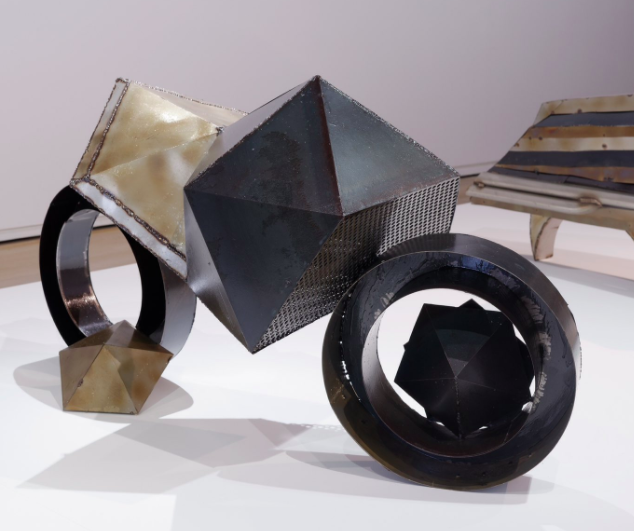 Caroline Mesquita — Exhibition view «Les Bons Sentiments», 19th Fondation d'entreprise Ricard Prize. Photography : Aurélien Mole / Fondation d'entreprise Ricard
Christie's delivers in Paris, with €28.9 million Giacometti sale
The auction house saw impressive results during its Paris sales last week, running parallel to the FIAC. A Giacometti sculpture titled Grande femme II sold for a staggering €28.9 million to an anonymous buyer as part of the auction house's Paris Avant-Garde sale on October 19. The sale total was €38.6 million, including buyer's premium, and Giacometti's sculpture became the most expensive work sold in France this year. Later that week, the evening sale of the Jean-François and Marie-Aline Prat collection realized €36.4 million and was led by the 1986 Basquiat painting Jim Crow, which fetched €15 million. Read more via Christie's.

Jean-Michel Basquiat (1960-1988) — Jim Crow / La Grande Femme II — Alberto Giacometti © Christie's
Valie Export joins Thaddaeus Ropac gallery
Thaddaeus Ropac (Paris, London, Salzburg) is now representing the Austrian artist, born Waltraud Lehner in Linz in 1940.
The artist, known as Valie Export since 1967, lives and works in Vienna, where she founded the Austrian Filmmakers' Cooperative, also in 1967. Her taboo-breaking, socially critical work includes video, digital and conceptual photography, installations, body performances, experimental film and sculpture. She is well known for her involvement with digital technologies, her radical approach to cinema and its contributions to feminism. In 1978 and 1980, she represented Austria at the "Venice Biennale" in 1978 and 1980, and participated in "documenta 6" and "12" in 1977 and 2007, respectively. In 2000, she was awarded the Oskar Kokoschka Prize. More via the gallery's website.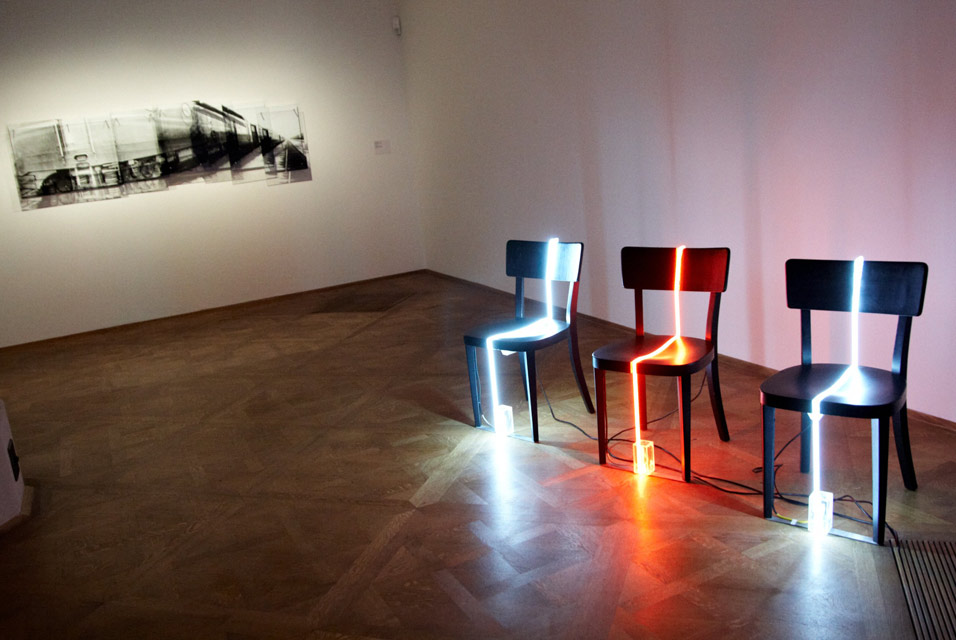 Valie Export, Divided chairs, 1974/1992/2010. © VBK, Vienna 2010. Exhibition views Belvedere, Vienna, 2010. Object, 3 chairs and neon, Chair 55 x 43 x 83 cm. Photo: Thomas Preiss.
Serbian artists arrested in Belgrade after staging protest at the Museum of Contemporary Art
Serbian artists Vladan Jeremić and Uroš Jovanović were arrested in Belgrade on October 20 during a ceremony held for the reopening of the The Museum of Contemporary Art (MCA) — which had been closed since 2008 — for "insulting" the country's President Aleksandar Vučić, whose election earlier this year sparked protests across the country's capital.
Jeremić and Jovanović were arrested after staging a performance during the reopening ceremony which saw the artists — as well as visitors and guests — wear paper masks representing president Aleksandar Vučić, while handing out leaflets with sandwiches printed on them — referring to the widespread practice among ruling political parties in the Balkans of supplying rally participants with sandwiches. The artists, part of the group "The Unbribables", aimed to "break the public silence about the mental, psychological and economic repression many citizens of Serbia are exposed to in their professional work, especially in the field of culture, media and education". Jeremić and Jovanović were released after being questioned by the Belgrade police. Read a statement by the Unbribables here.