Beirut gets a new contemporary art gallery
Letitia Gallery, a new Beirut-based gallery, will open in the Lebanese capital's Hamra neighbourhood on February 1, 2018.
Founded by Mohamad al Hamoud and Annie Vartivarian, the gallery seeks to encourage "global engagement with contemporary art in Lebanon through the contextualisation of both local and international artists and their work in the global art environment."
The gallery's inaugural exhibition, titled "Under the Same Moon", will feature a series of new and existing canvases and print works by British contemporary artist Eileen Cooper (b. 1953). Read more on the gallery's website.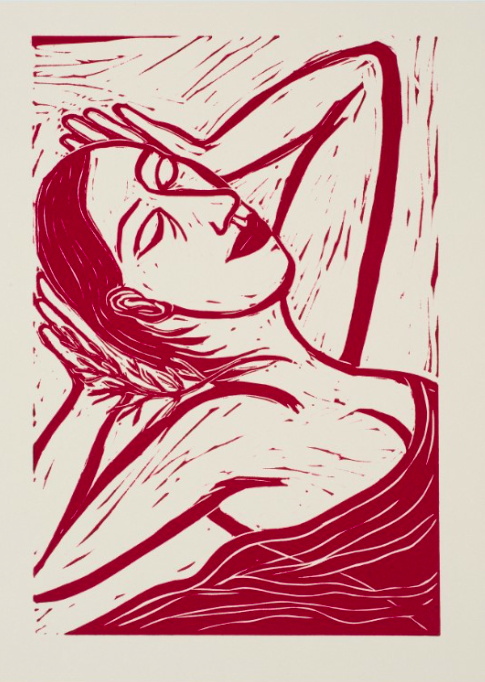 Eileen Cooper, Rosemary from Wildwood series, 2014, linocut on paper, 33 x 23cm, courtesy the artist
Art Brussels announces 2018 exhibitors
Belgium's prime art fair has announced the list of exhibitors for its 50th edition, running from April 19 through 22, 2018, at its traditional venue of Tour & Taxis in the Belgian capital.
One hundred and forty-six galleries from 33 countries will participate in the fair, with one third of galleries hailing from Belgium (as compared to 17% in 2017). The fair will feature its traditional four sections: Discovery (33 galleries), Prime, Rediscovery (114 galleries), and Solo (21 galleries). Newcomers include: Anne Mosseri-Marlio (Basel), AYE (Beijing), Gana Art Gallery (Seoul, Busan), Kalfayan (Athens, Thessaloniki) and Martos (New York). Read the official announcement here.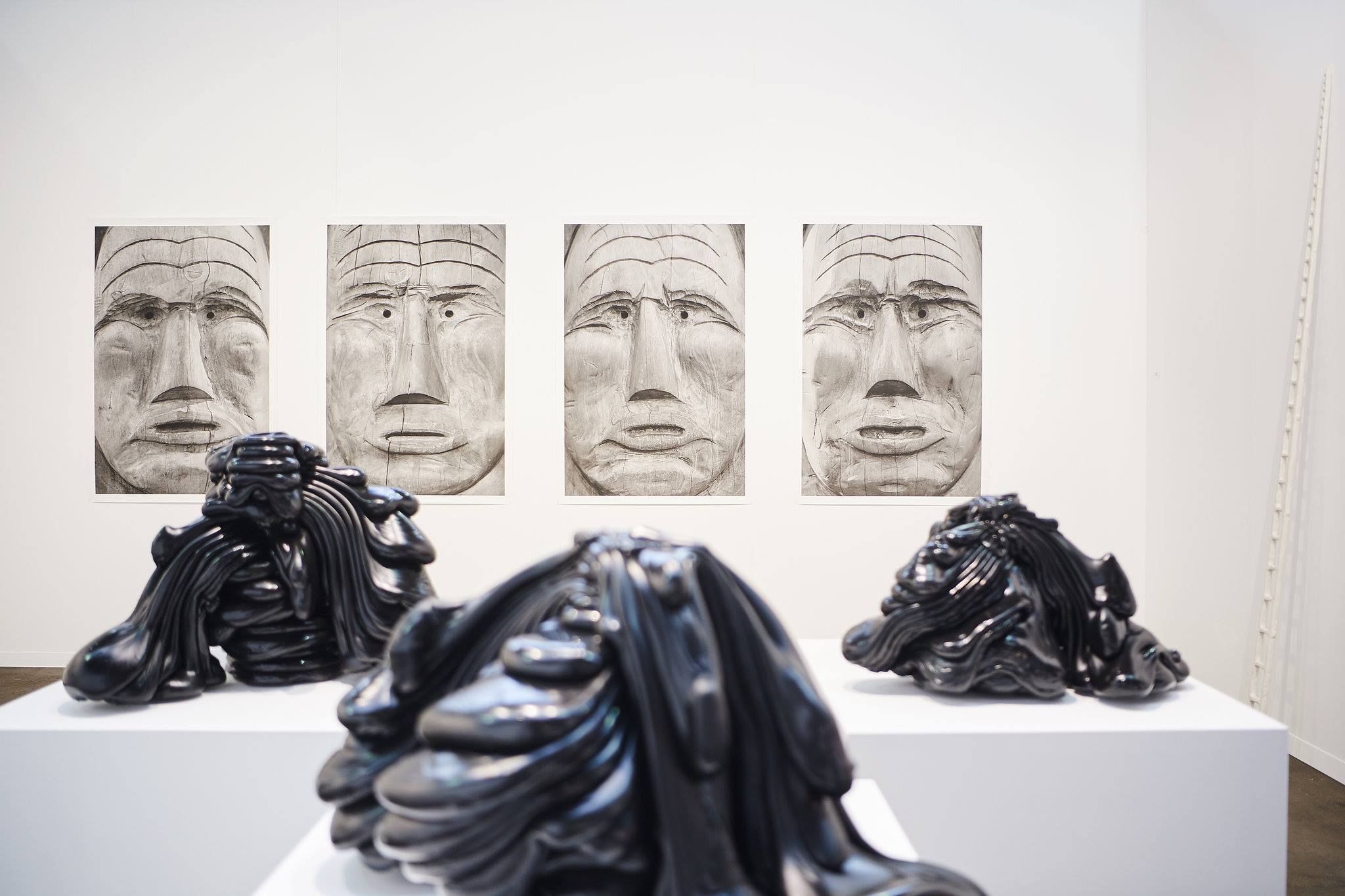 Chelouche ArtGallery at Art Brussels



Élisabeth Lebovici wins the 2017 Pierre Daix Prize
Art historian, journalist and critic Élisabeth Lebovici is the winner of the 2017 edition of the Pierre Daix Prize, awarded each year to a work of modern or contemporary art history. Lebovici won for her book Ce que le sida m'a fait – Art et activisme à la fin du XXe siècle (What AIDS Did to Me: Art and Activism in the Late Twentieth Century).
The Pierre Daix Prize was founded in 2015 by François Pinault in honor of his friend, art historian Pierre Georges Daix. The award comes with a $11,800 grant. More via Artforum.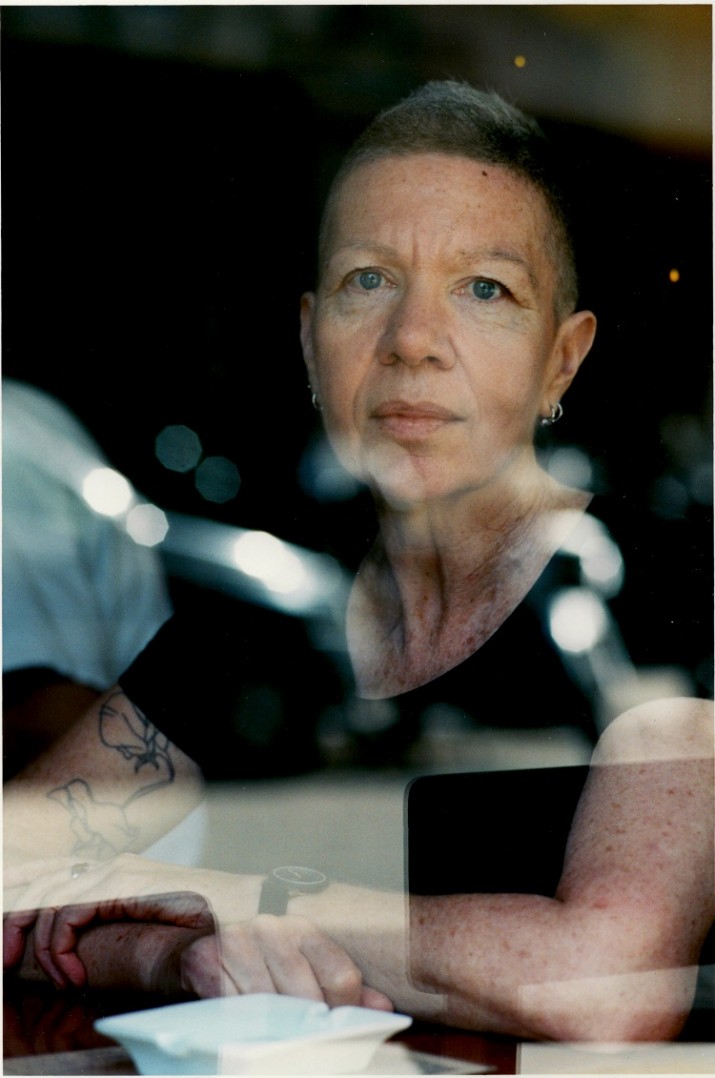 Élisabeth Lebovici
Anthea Hamilton awarded the 2017 Duveen Galleries commission
Hamilton, who was also shortlisted for the 2016 Turner Prize, was awarded the 2017 Duveen Galleries commission. She will be the first black woman to work on a large-scale installation that will fill Tate Britain's most important gallery for six months.
No details regarding Hamilton's project have been revealed as of yet, but the Tate has said that the installation will combine sculpture and performance. The Art Newspaper has more information.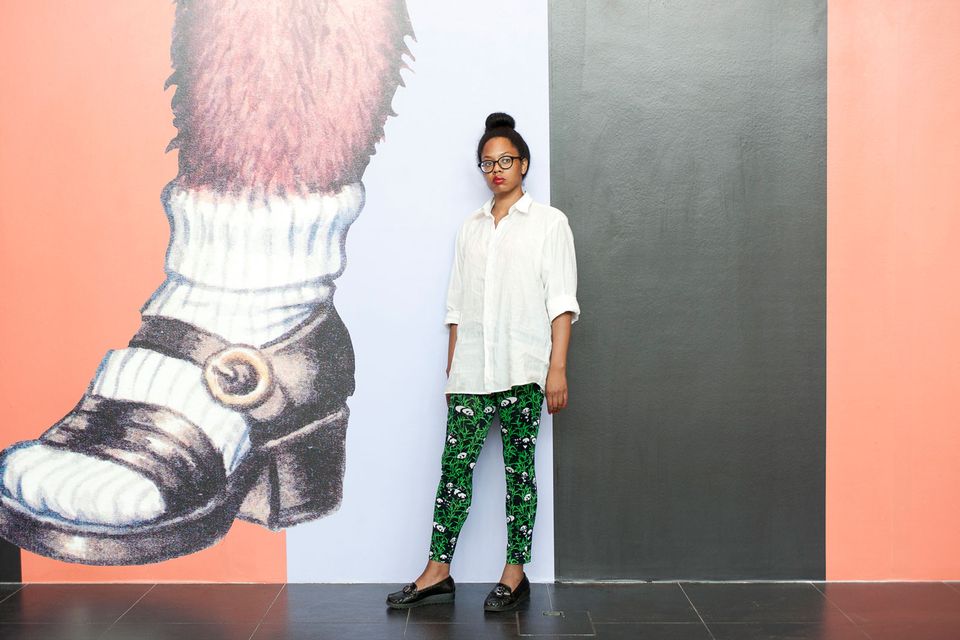 Anthea Hamilton © Valerie Sadoun