With a running time of 104 minutes, the film offers a poetic convergence of the political refugee crisis with modern art. The film's protagonist, Sam Ali, escapes his native war-torn Syria in search of a better life in Lebanon, whence he hopes to travel Europe with the love of his life. Sneaking into a contemporary artist's gallery opening solely for the food being served, he is offered a solution to the well-known refugee struggle in obtaining travel documents and residency permits - selling his skin to be tattooed with a Schengen Visa as a living work of art. "What would happen if [...] a famous artist offered a refugee to become his work of art to solve his freedom of movement problem?", pondered Ben Hania. In exploring this question, the film presents an allegory about personal freedom in an inegalitarian system.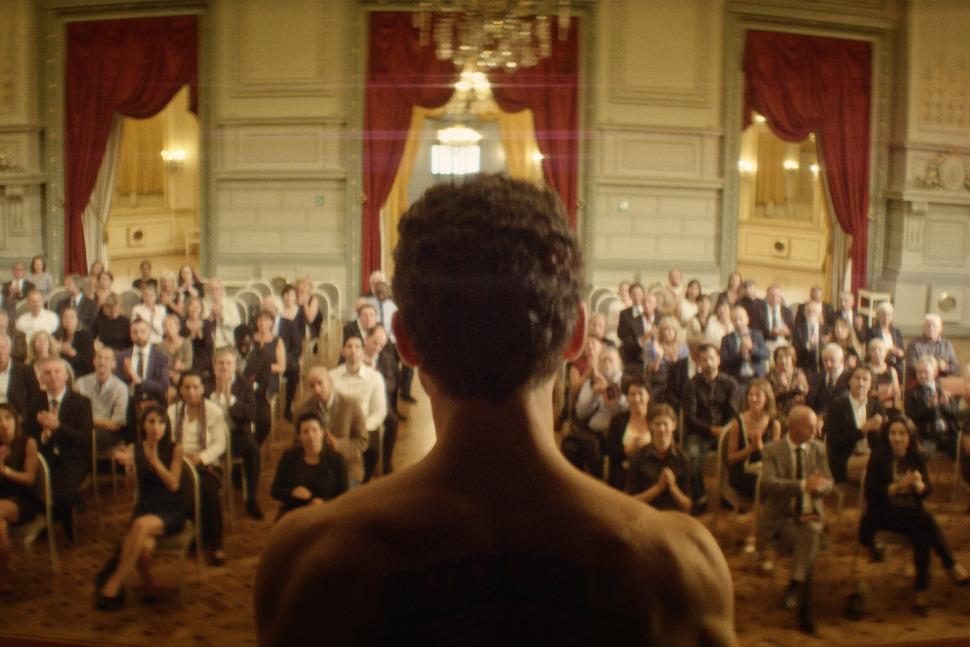 Courtesy of BAC FILMS/VENICE FILM FESTIVAL
The story is not entirely new, however. The Man Who Sold His Skin borrows from Belgian artist Wim Delvoye's work, Tim. Like the film's protagonist, in an arrangement to sit several times a year in international galleries as a living exhibition and to be skinned after his death, Zurich tattoo parlour owner Tim Steiner agreed to have his back inked by Delvoye between 2006 and 2008. In return, Steiner was entitled to a third of the price upon sale to a collector. Sparking controversy at the time, Delvoye's tattoo piece provides a unique and provocative inspiration for the film's discourse on how human (particularly refugee) life, dignity, freedom, consumerism and injustice so frighteningly intertwine.