AG Galerie published a statement on their website (later relayed via AIPAD) stating "Due to the recent travel ban and the uncertainty of international travel from countries identified in the ban, Ag Galerie, Tehran, is unable to participate in the Photography Show this year. "
Since Donald Trump's election, the President and his administration have been trying to limit access to the United States for citizens of six Muslim countries. Whilst the American justice system has overturned the legislation twice, the president of the art fair Catherine Edelman told the New York Times that the gallery was still concerned by the current climate and its impact on the movement of personnel and artworks.
AG was planning on presenting work by Iranian photographers Ferdossi, Arash Hanaei, Taraneh Hemami, Peyman Hooshmandzadeh, Behzad Jaez, Bahman Jalali, Mahdyar Jamshidi, Mahboube Karamli, Abbas Kowsari, Mehrdad Naraghi, Ali Zanjani, Mohammad Hassanzadeh, Ahmad Moradi, and Ali Mobasser.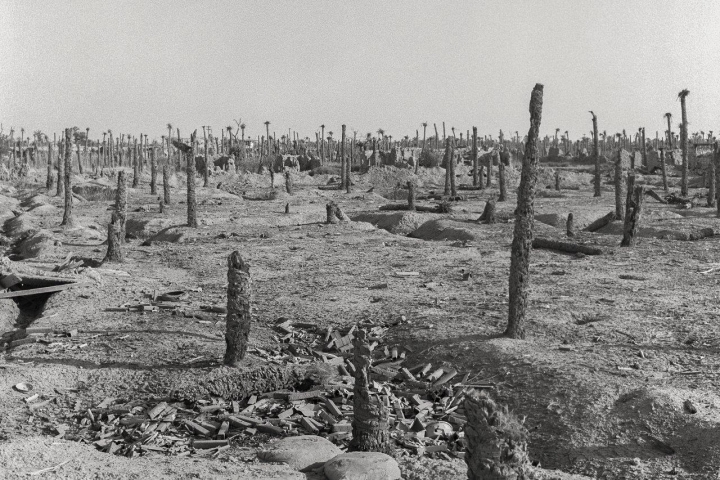 Bahman Jalali, "Untitled" from the Iran-Iraq War 1980–1988 series, analog photography, archival inkjet print, 20 x 30cm — courtesy Ag Galerie