"The Absent Museum" April 20 — August 13
Wiels
Wiels, the emblematic Brussels contemporary art center housed in a former brewery, is to open the exhibition "The Absent Museum" to coincide with its 10th anniversary on April 20.
The title of the exhibition refers to the status of Wiels as an institution within the Belgian contemporary art landscape. Forty-five artists will be exhibited, presenting works that pertain to the current issues facing museums, and the role of art institutions in the current turbulent global context.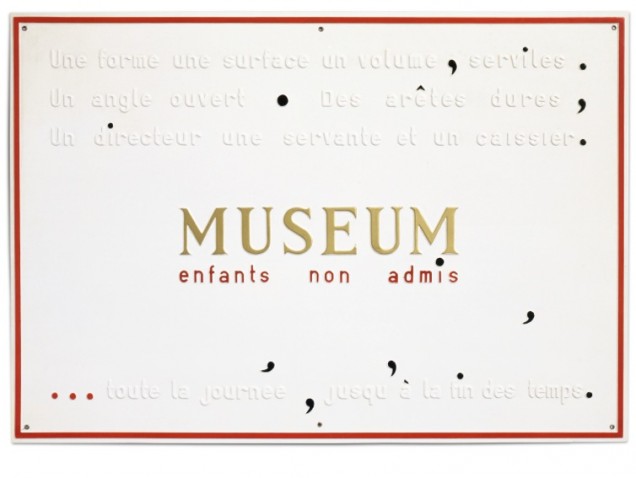 Marcel Broodthaers, Museum enfants non admis, 1968. Copyright Estate Marcel Broodthaers
"Notes on our Equilibrium" April 19 — June 24
CAB
"Notes on our equilibrium," announces CAB is "conceived as an invitation into a rediscovered holistic worldview – one in which humankind considers itself indebted to and part of nature's ecosystems, rather than exploiting them." The private contemporary art center CAB located in a 8,600 meter squared warehouse in the Etangs d'Ixelles. The exhibition will feature work by Isabelle Andriessen, Vaughn Bell, Julian Charrière, Edith Dekyndt, Stijn Demeulenaere, Bea Fremderman, Tue Greenfort, Carlos Irijalba, Nicolas Lamas, Richard Long, Adrien Tirtiaux, Alvaro Urbano and Maarten Vanden Eynde.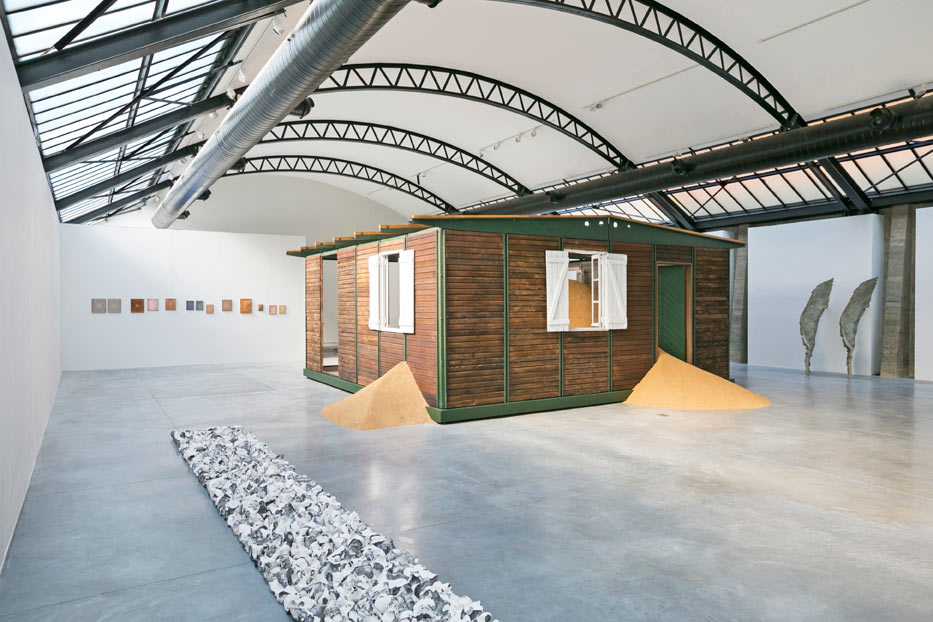 CAB — Courtesy CAB/Brandajs
"Like An Intruder, The Speaker Removes His Cap, Walking In The Air With His Hands On The Ground, Breathing Without Returns" April 22 — May 13,
Komplot
Born in 1978 Jo-ey Tang is a Hong Kong-born American-raised curator, who began his curatorial career with an exhibition in his manhattan apartment. This exhibition with Komplot — a nomadic curatorial collective founded in 2002 — will comprise three previous solo exhibitions by Jo-ey Tang: Like An Intruder, Exile, Berlin, 2011; Like An Intruder, The Speaker Removes His Cap, Galerie Joseph Tang, Paris, 2014 and Like An Intruder, The Speaker Removes His Cap, Walking In The Air With His Hands On The Ground (curated by Barbara Sirieix), Porcino at Chert, Berlin, 2016. The exhibition is curated by Komplot collective spearheaded by Stefaan Willems.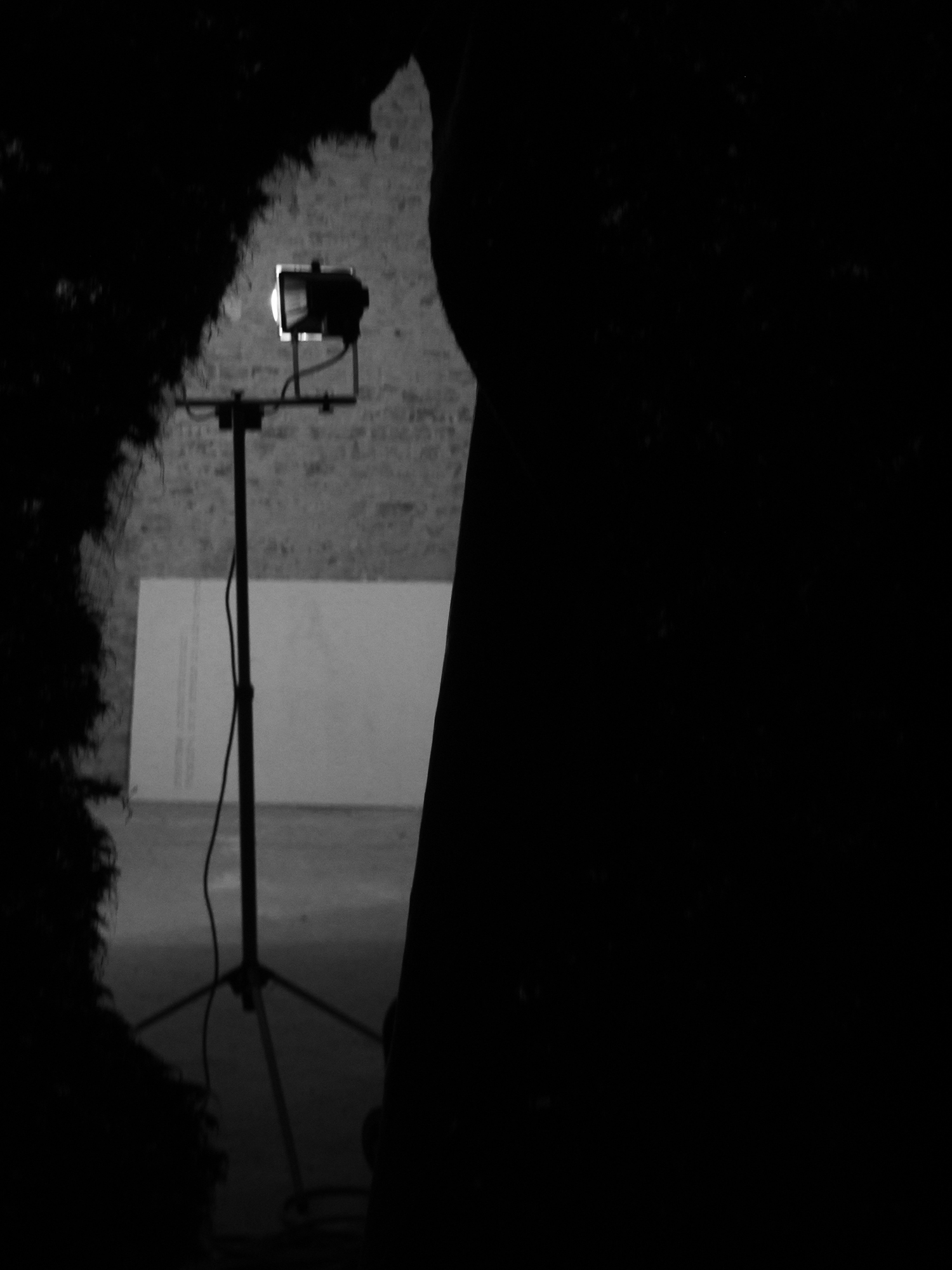 Courtesy Komplot
Simon Asencio is the first artist to take part in the newly established residency at Brussels-based non-profit art space Bureau des Réalités. "The Book Of Rumours" is an ongoing new site specific project conceived by Asencio which "plots living stories parasitizing human psyche to persist in time." Such a project is materialized in the collection of rumours though a series of newspaper and magazine announcements with audience reactions integral to the realization of the work.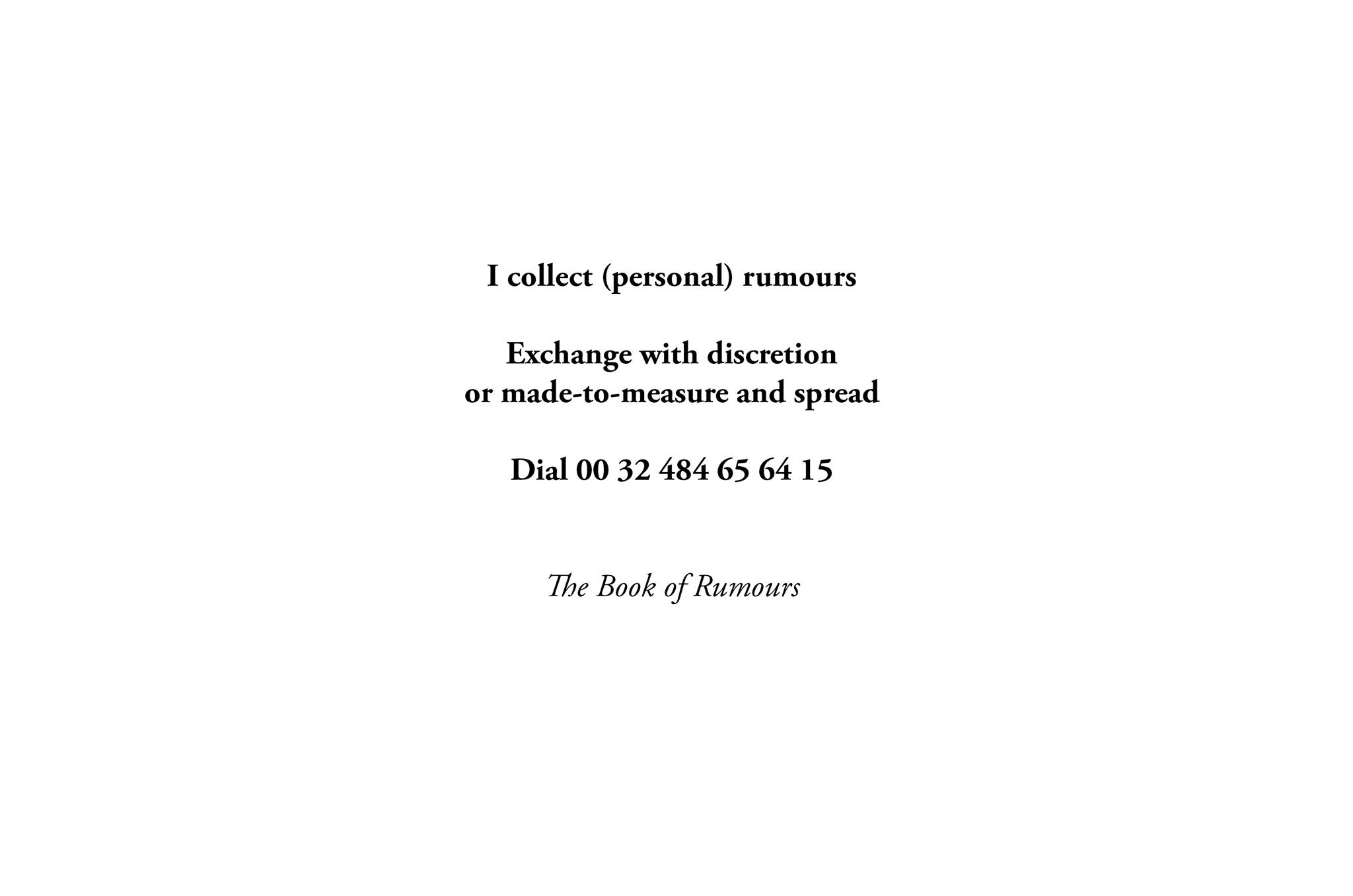 Bureau des Réalités