"Looking Back" at White Columns, through March 4
"Looking Back" is the 11th edition of the White Columns Annual, which each year invites an artist or collaborative team to organize an exhibition centered around their personal experiences of the New York art scene. This year, New York-based artist and writer Ann Doran has curated a show which looks at how artists navigated a radically changing political scene in 2016. Visitors are greeted by a cacophony of art works varying greatly in style and media. Among them is an intriguing mixed media work on paper by the long-overlooked woman artist Carol Rama, a tapestry of half-smoked cigarettes by African American artist David Hammons, and a drawing of transfigured Disney characters by Susan Te Kahurangi King.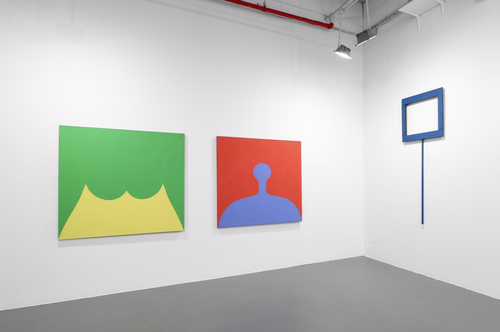 Exhibition view "Looking Back"
John Mildenberg, "The Transition of Power" at MEYOHAS, through March 14
This exhibition is the gallery's first since the inauguration of president Trump, and John Mildenberg's cutting political work reflects on the new era of social division that the new US administration has ushered in. "The Transition of Power" presents an ongoing project by the artist which explores the power dynamics that operate within a society — particularly those pertaining to race. His two immersive installations, which evoke a utopian garden and a retail bank respectively, examine environmental racism through history to the present day.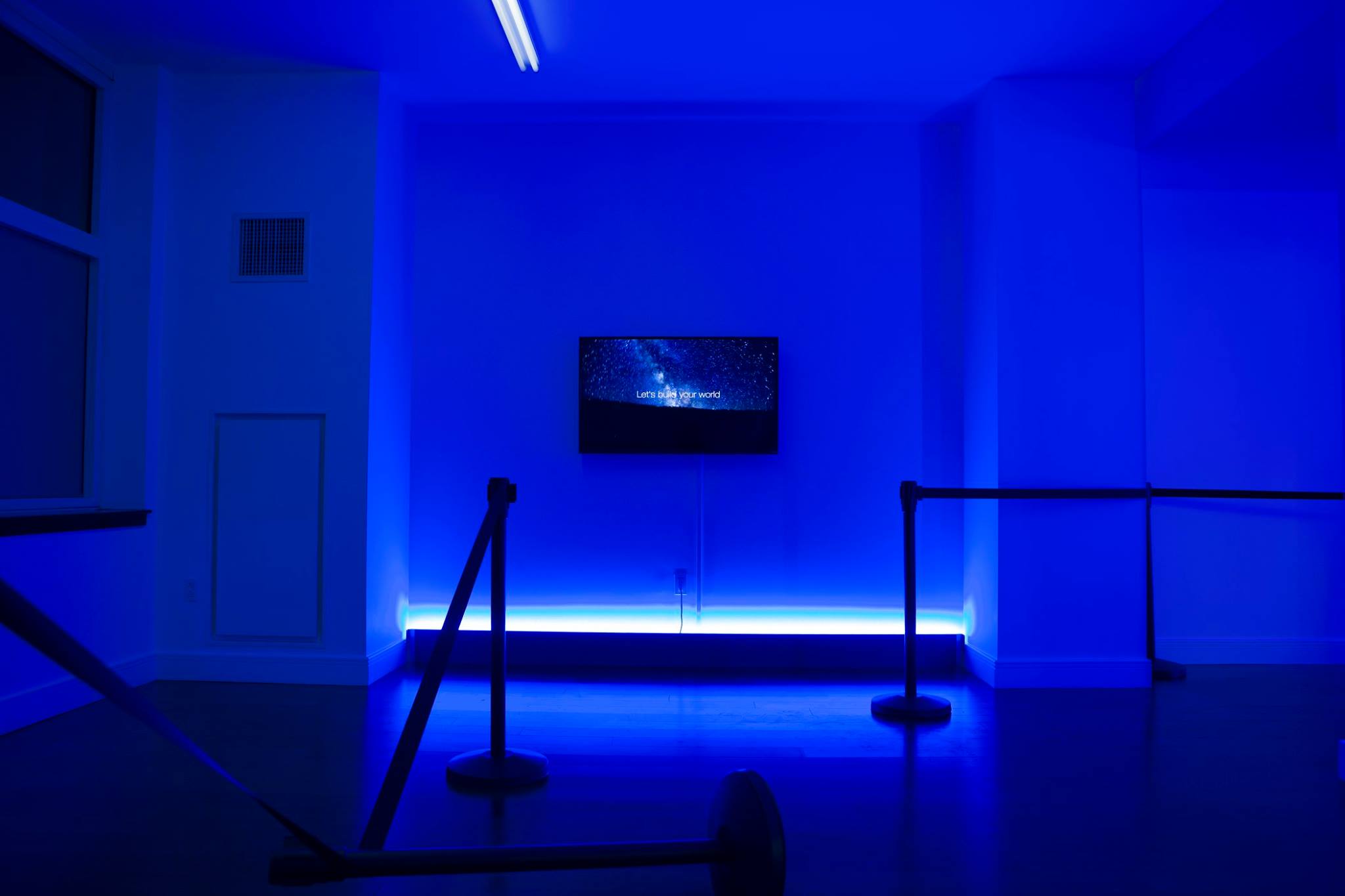 John Mildenberg, "The Transition of Power"
Andrew Amorim, "Lest We Perish" at Entrée New York, through April 22
This idiosyncratic exhibition by Brazilian artist Andrew Amorim is a collaboration with ToKillSneakers, an anonymous, France-based youtuber known for destroying sneakers. His youtube channel forms part of an international community of online fetishists who post amatuer videos of them creatively damaging sneakers. Amorim, who has sampled material from similar online communities before, explores the destructive act and the idea of decay by commissioning and co-producing a new video with ToKillSneakers.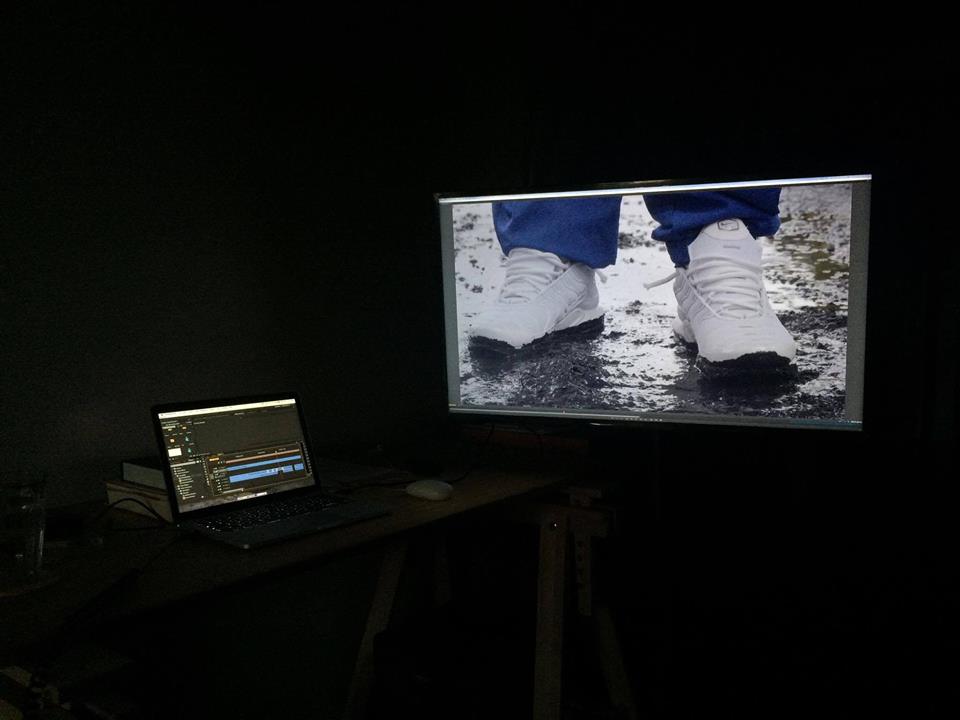 « Lest We Perish »
Dena Yago, "The Lusting Breed" at Bodega, through April 2
Bodega presents a striking series of works by Dena Yago in this small but powerful solo show. The exhibition consists of five tableaus made from pressed wool that has been dyed ash black, deconstructing the image of women at work. Among the wool cut-outs are reworkings of some familiar scenes from art history, including Gustave Courbet's The Grain Sifters (1855) and the The Sleeping Spinner (1853). Yago emphasizes that these ways in which women work are not universal or natural, but rather are tied to a specific historical moment.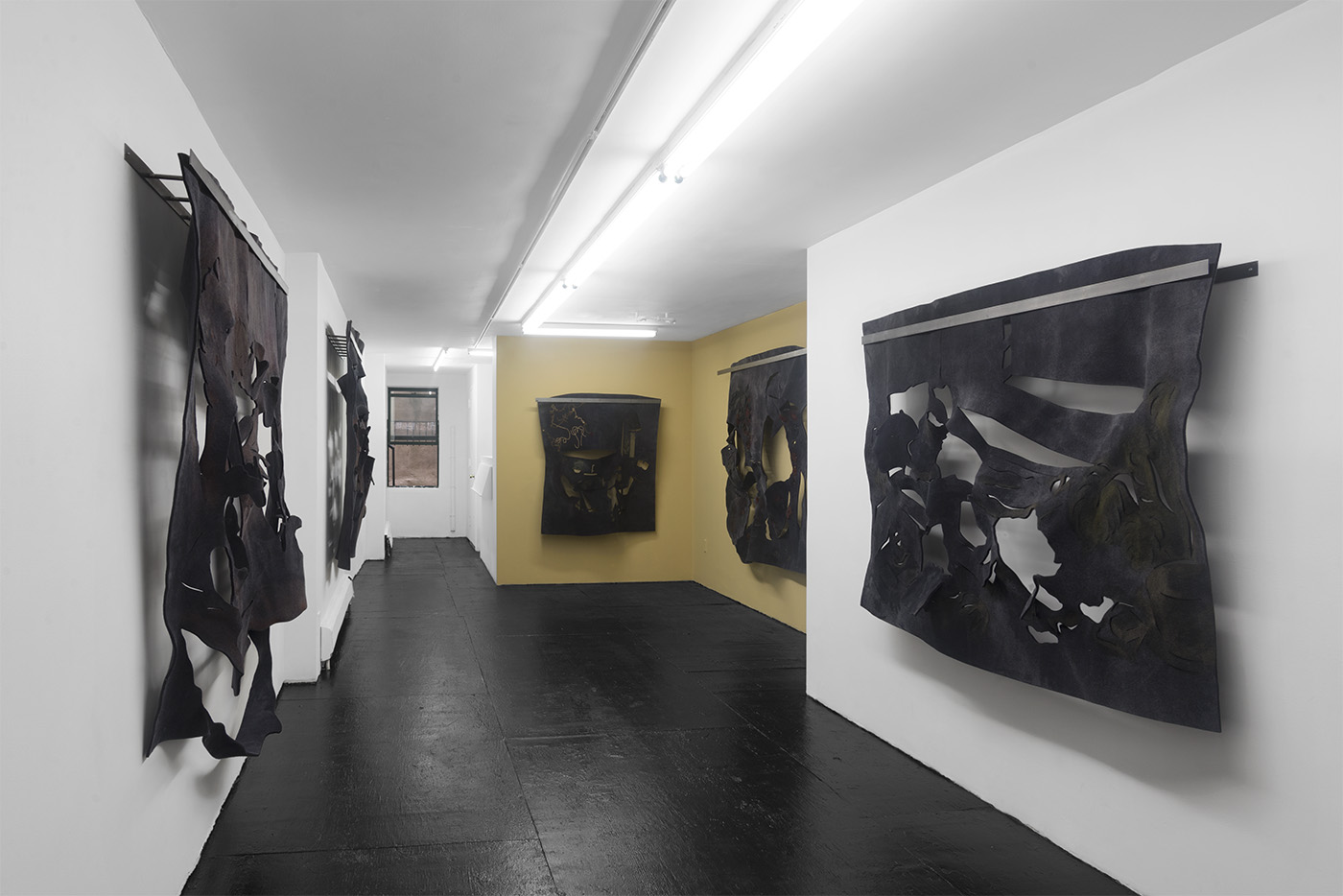 Dena Yago, « The Lusting Breed »