Tania Bruguera and the Cuban art world protest against a new censure law
"The new laws restrict the creativity of the Cuban people and criminalize independently produced art, limiting the ability to determine who can be an artist to a state institution", explained the artist, who is currently being exhibited at the Tate.
Alongside Havana Biennial organisers Luis Manuel Otero Alcántara and Yanelys Nuñez, Bruguera was arrested at the sit-in in front of the Ministry of Culture in Havana on Monday. The decree, soon due to come into effect, will allow the Cuban State to go ahead with even more censure. More information available via ArtForum.
Artists and activists protesting Decree 349. Photo: Yanelys Nuñez Leyva.
Raqs Media Collective to take on artistic direction of the 2020 Yokohama Triennial
The New Delhi-based artist collective – made up of Jeebesh Bagchi, Monica Narula and Shuddhabrata Sengupta – is taking over from Miki Akiko to "organize the Triennale with an eye toward the history and politics of Yokohama".
Founded in 1992, the collective has notably participated in the Venice Biennale (2003) and documenta 11 (2002). They are represented by the Frith Street Gallery in London, who will be exhibiting their work in January. Read further via Artnews.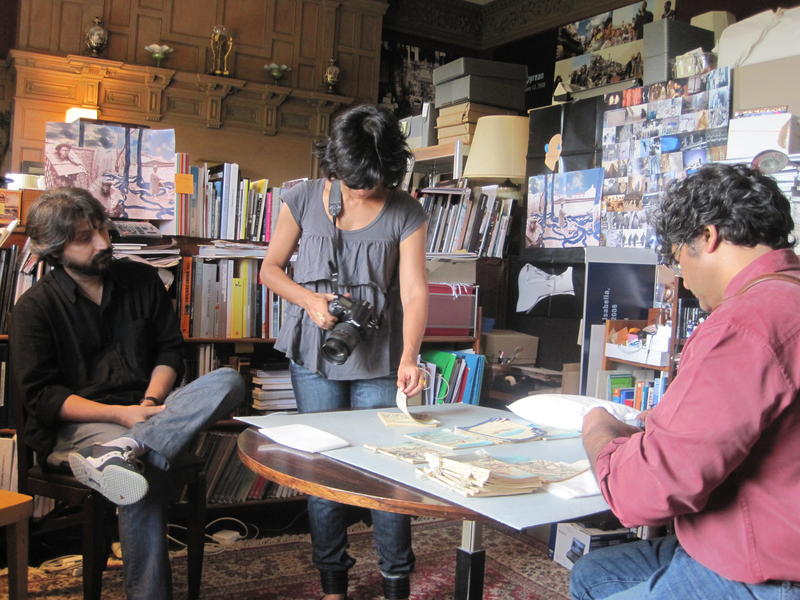 RAQS MEDIA COLLECTIVE VIEWS A SERIES OF JAPANESE FAIRY TALES, 2010.