The exhibitions to look forward to in 2017
There's more to the 2017 art calendar than documenta, the Tate's Robert Rauschenberg exhibition, the Venice Biennale, or the Russian Art Triennial at the Garage Museum. We made a small selection of the upcoming shows that grabbed our attention.
Duncan Campbell at Wiels, from January 26 to March 26
The Irish artist — born in 1972 — is represented by London gallery Rodeo. Now based in Glasgow, Duncan Campbell was featured in the Scottish Pavilion at the 2013 Venice Biennale and he was awarded the 2014 recipient of the Turner Prize. Campbell's work examines the genre of documentary filmmaking. Taking archival material, biographies and histories as his starting point, he calls into question the notions of "truth" and tangible proof, bringing together sequences from archive film with his own images.
Parallax Scrolling at Breese | Little, from January 19 to March 18
Parallax scrolling is a screening programme and exhibition at Breese Little. A week of screenings (19-21 January) curated by Rebecca Lewin, curator, Serpentine Gallery, will be followed by an exhibition of new and existing work by Nicholas Hatfull (1984), Lauren Keeley (1986) and Jackson Sprague (1982) (27 January – 18 March)
Parallax scrolling exhibition image, Lauren Keeley. Courtesy Breese Little
Tschabalala Self at Parasol Unit from January 17 to March 12
This exhibition is American artist Tschabalala Self's first appearance in the UK. Self's paintings and collages — which often incorporate African fabrics — aim to interrogate the concept of the black female body in contemporary Western culture. His descostructions of the body tackle questions of race, gender and sexuality. In 2015, Self was one of the 26 artists of African descent that featured in the exhibition "A Constellation" at the Studio Museum in Harlem.
Tschabalala Self, 'Pieces of Me' (detail). 2015. Oil and acrylic on paper, 111.8 x 152.4 cm, 44 x 60 in.
Courtesy of Friedman Collection. Photograph by Thomas Nelford.
Laure Prouvost at Witte de With from January 27 to April 9
The work of French artist Laure Prouvost, winner of the Turner Prize in 2013, is on show in an exhibition curated by Natasha Hoare entitled "the wet wet wanderer." Incorporating sculpture, video and sound, Prouvost's installation transforms the first floor of the gallery into a "strange mutated subaqueous bar, laced with squid ink and dotted with vodka fountains," in reference to a scene from her feature length film The Wanderer, which follows the tortured writer Gregor.
Laure Prouvost, The Wanderer, 2011, video still
"Power" at Spruth Magers from March 28
The curator and dealer star Todd Levin will showcase the work of 35 African-American women artists, both contemporary and historic, from the time of Civil War to the present day. Among these artists are the rising Nigerian star Njideka Akunyili Crosby, LaToya Ruby Frazier, Lorna Simpson, Kara Walker, Ellen Gallagher and Julie Mehretu.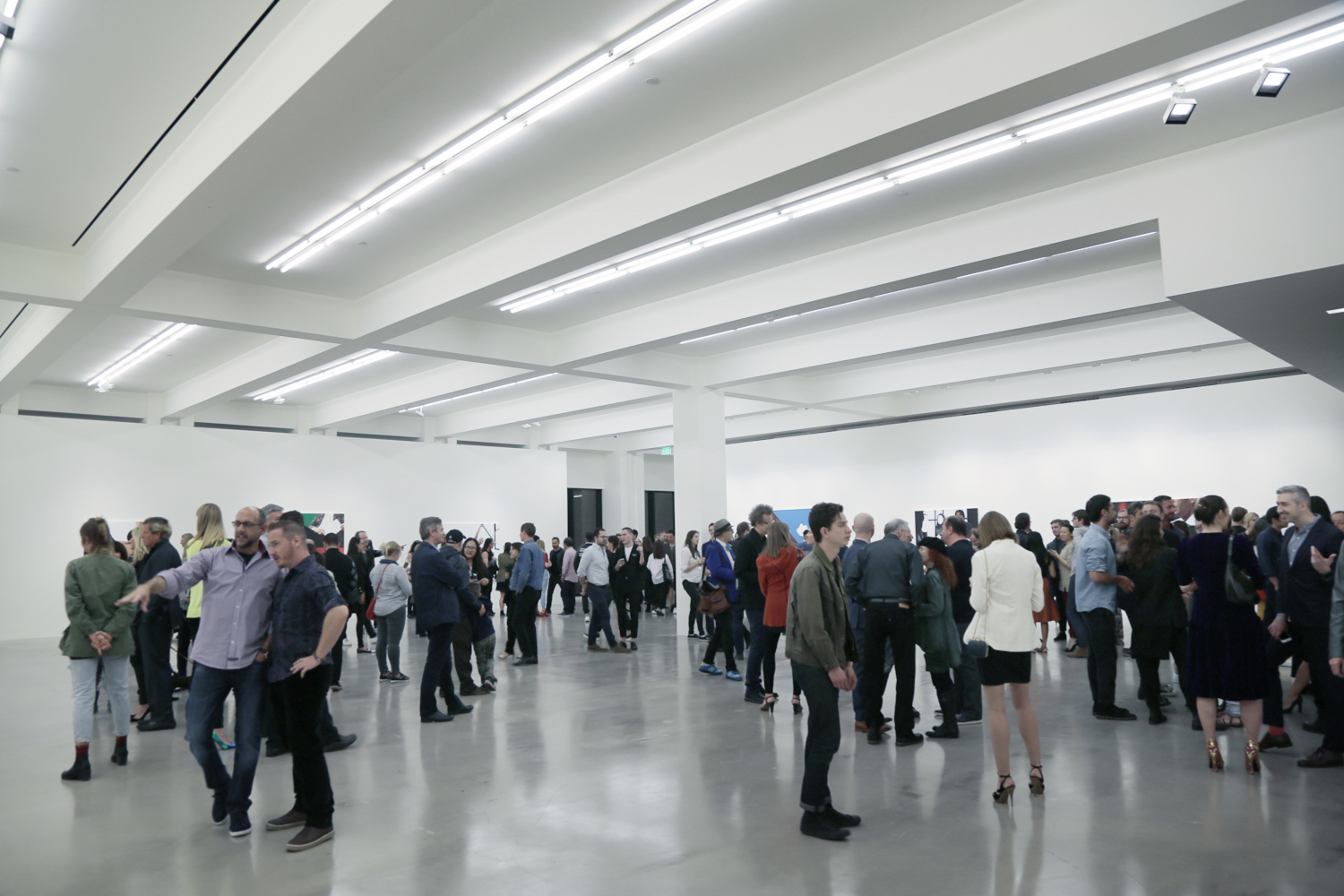 Sprüth Magers Los Angeles
Camille Henrot at Palais de Tokyo from October 18 to January 7 2018
Following Philippe Parreno and Tino Sehgal's respective takeovers of the Palais de Tokyo in 2013 and 2016, now it's the turn of French artist Camille Henrot to feature in the museum's "carte blanche" series.
For her exhibition, Henrot "brings together works focused on the notion of dependency. Through this lens she considers aspects of the human condition, on an intimate level, in affective or sexual relationships for example, and on a collective level, in relationships of social, economic, cultural or ideological domination."
Camille Henrot, Grosse Fatigue, 2013 photogramme.
Courtesy de l'artiste ; Silex Films et kamel mennour, Paris. © ADAGP, Paris 2016