Five shows to see in Miami this week that aren't Art Basel
The beach is back. As the world's powerhouse galleries are about to take over Miami Beach Convention Center's for the 15th edition of Art Basel Miami, running December 1 through 4 — and no less than other 23 parallel art and design fairs have sprouted across the city — we take a look at the must-see shows to see in Miami that are NOT at Art Basel.
"tête-à-tête" at David Castillo Gallery.
November 28, 2016 — January 31, 2017


Mickalene Thomas, Portrait of Sidra Sitting, 2012, C-Print, 48 x 60 inches, Edition 1/5 with 2 AP, Courtesy of the artist and Artists Rights Society (ARS), New York.
This group show curated by artist Mickalene Thomas
— including among others, works by late photographer Malick Sidibé and fellow South African photographer and visual activist Zanele Muholi — explores the issue of the visual representation of the black body through photographic and video works by fourteen artists. Addressing "social, political and personal mythologies," from homelessness, to AIDS activism through the history of art, the show questions our ways of constructing black identities.
David Castillo Gallery, 420 Lincoln Road, Suite 300, Miami Beach.


Naama Tsabar, "Transitions #3" at Spinello Projects.
November 23, 2016 — January 14, 2017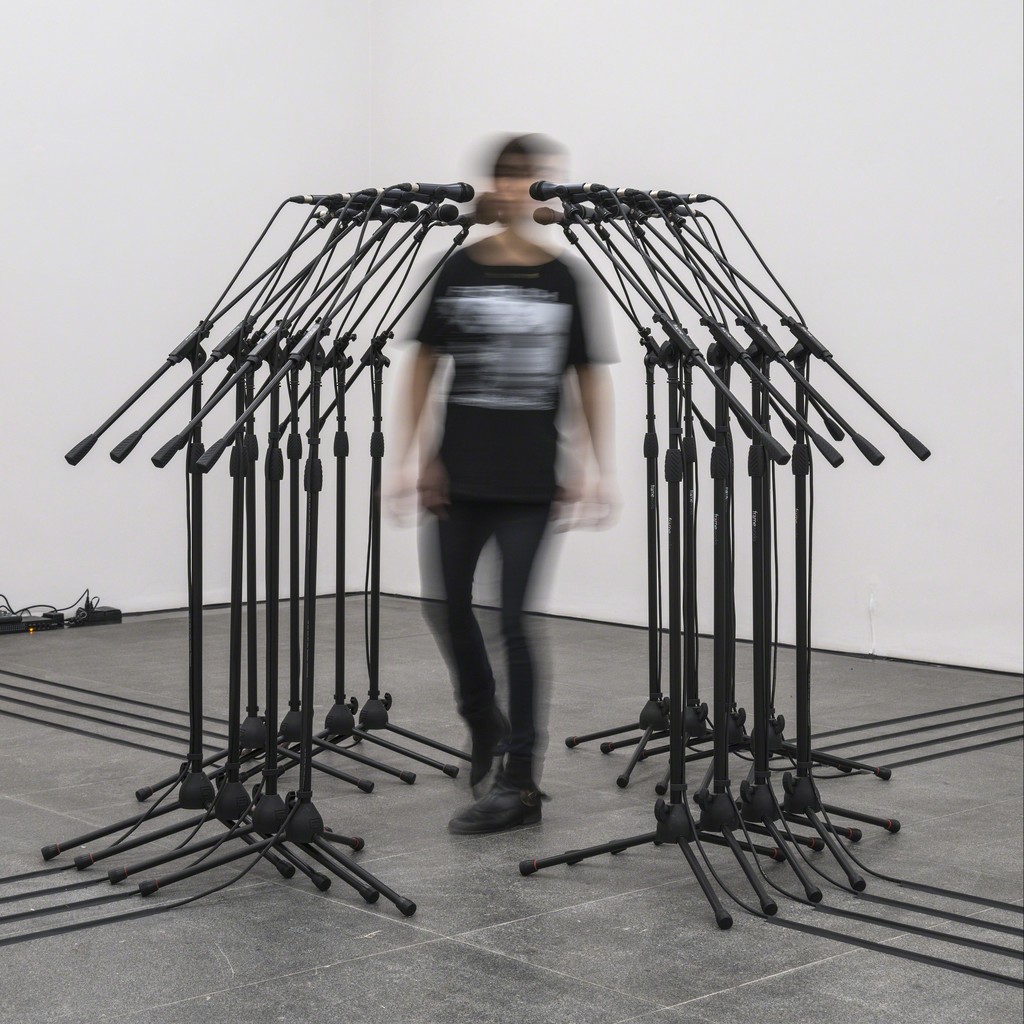 Naama Tsabar, "Transitions #3" at Spinello Projects.

Other than her public performance Composition 18 at Art Basel Miami Beach, work by Naama Tsabar is also on show at Spinello Projects with her debut Miami exhibition "Transitions #3". Continuing her work on the ongoing series of sculptures Work on Felt, Tsabar is presenting a series of canvases where musical instruments — her medium of choice — are reconstructed and deconstructed are the same time, becoming visual elements of their own and creating new aesthetic compositions.

Spinello Art Projects, 7221 NW 2nd Ave, Miami, FL 33150, USA.


Alexis Gideon, The Comet and the Glacier at Locust Projects
November 19, 2016 — January 21, 2017


Non-profit organization Locust Projects, established in 1998 as a contemporary art space working outside the commercial gallery system, is presenting work by Pittsburgh-based, multimedia artist Alexis Gideon. Described as a "video opera and immersive installation", Gideon's The Comet and the Glacier mixes music, glass paintings, sculpture and video to explore the intricate relationship between the fictional and the real. Coinciding with Art Basel, Gideon will be at the gallery for four days of performances between December 1 and 4.
Locust Projects 3852 North Miami Avenue, Miami Fl 33127.
Yael Burstein, Inga Gallery at UNTITLED Miami Beach. (Booth A11)
30 November — 4 December

Yael Burstein, Eyes, (2016) Courtesy Inga Gallery.
Tel Aviv-based Inga Gallery is presenting a solo show of works by multidisciplinary Israeli artist Yael Burstein at UNTITLED Miami Beach. Mixing works on paper, collages and sculptures, Burstein's Untitled show — whose layout echoes the display of modes of ethnographic museums — " presents surfaces abound with the depths of magic ".
Early Basquiat works at Bishop Gallery at X Contemporary. (Booth B4)
November 30 — December 4
Jean-Michel Basquiat, Neptune, circa 1979-1981. Courtesy Bishop Gallery.

Never-before-exhibited works by auction superstar Jean-Michel Basquiat will be on view at New York-based Bishop Gallery's stand at X Contemporary, one of Art Basel Miami's many satellite fairs. Curated by Al Diaz, a former collaborator of Basquiat's, the works include paintings, drawings and collages made between 1979 and 1981.

X Contemporary, Nobu Hotel Miami Beach, 4525 Collins Avenue Miami Beach.