A post-Trump detox for Art Basel Miami Beach?
Art and politics are so clearly intertwined, it hardly needs saying. But for the record, last time America was blindsided by the election of a non-career political conservative (Ronald Reagan), the art world freaked out, sure, but the argument could be made that it inaugurated a decade of fruitful and experimental, if sometimes culturally fraught, artistic production.
Fast-forward to 2016 and many factors line up with last time: artists are shocked and dismayed about the election, while the establishment is perhaps secretly pleased; markets are up and the monied are still spending away.

One thing that's different now is the commercial art market, which has swung wildly up since the first culture wars. If one thing emblematizes that upswing, it's the phenomenon of art fairs. And if there is one art fair that's synonymous with excess and commerce, it's Art Basel Miami Beach. So we set out to discover how dealers, collectors and artists fared at the first American art fair since the election.

The 15th annual edition of the bacchanalia by the sea began with the VIP preview on November 30, a phenomenon Tom Wolfe once dubbed "the running of the billionaires." And they did literally run when the clock hit 11 am, we can attest.

At least three collectors, who perhaps did not quite fit the seven-digit net worth descriptor, but surely do just fine, expressed pleasure at the outcome of the presidential race, and said they were not slowing down their purchases, nor were they worried about the art market.

Naama Tsabar Composition 18 (2016) Paul Kasmin Gallery

Susan deFranca, president of new development marketing at real estate firm Douglas Elliman, a fair partner, concurred, saying she witnessed collectors snapping up pricey work — and condos — like any other year. "One thing I can say that I've been observing is a very serious, intellectual, well-heeled crowd who are really buying expensive art," she said. Indeed, "Zika may have eliminated some of the partygoers."

Miami-based collector Sam Hollander agreed with that sentiment and said there was less selfie-taking and more space this year. The champagne trucks did not seem to be doing as much business as the art, for once.

Hollander even thought both the main fair, and Miami Art Week in general, might benefit from this move away from an emphasis on lifestyle. Often, attempting to parse the sheer amount of art on view during the week can be overwhelming enough in itself. "I'll be lucky if I even get to Nada and Untitled," his art adviser echoed.

The celebrity element of Art Basel Miami is of course somewhat irrepressible — purported attendees this year included P. Diddy, Bon Jovi and Barbara Streisand — but the conspicuous consumption element of the fair was perhaps subdued.

Nonetheless, fairgoers were very pleased with what was on offer, and sales showed the art market's strength in the face of the political climate and the spectre of the Zika virus.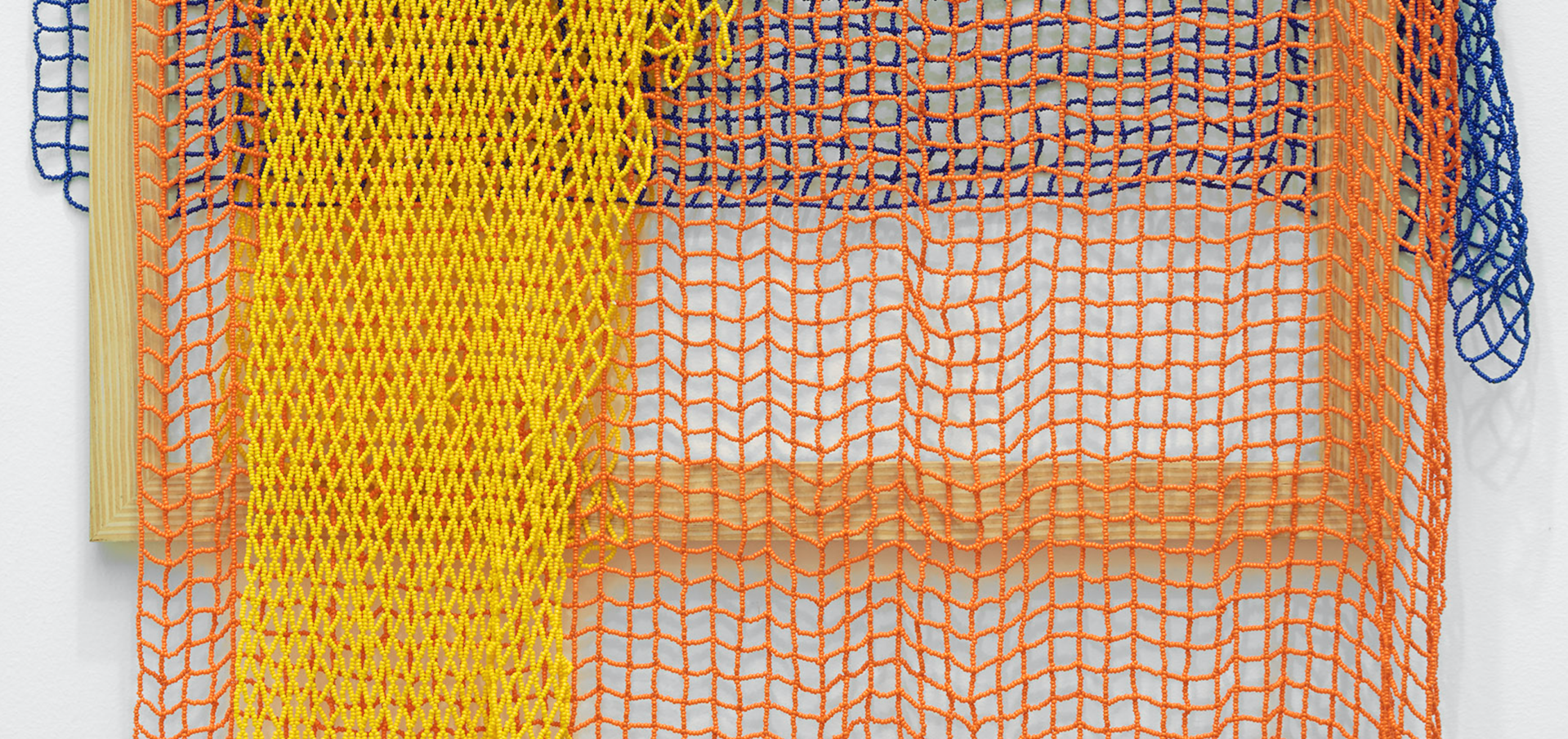 Perfect Day (detail), 2016, ​Liza Lou, Lehmann Maupin

Barbara Wagner, a publicist with Rubenstein who has attended the fair for years and dabbles as a collector, said it was the first Basel where she actually bought anything — two Clare Woods prints from Alan Cristea — and is contemplating a third purchase. "As far as I'm concerned this was the best Art Basel yet, including Switzerland!".