November 29 | The 2016 Film London Jarman Award goes to artist Heather Phillipson
Miami collection expands to huge new premises, Jack Shainman takes on a new artist, and the winner of the Film London Jarman award is announced.
Awards
Poet and multimedia artist is the recipient of the 2016 Film London Jarman Award.
Endowed with £10,000, the annual prize recognizes artists working with film and video. Jarman and her fellow nominees will be commissioned to create work for Channel 4's short films program "Random Acts." Phillipson sees her videos as ways of recreating the feeling of reading poetry. Phillipson is represented by Vitrine Gallery. (London) ARTnews has more.

Extravagant relocation for Miami collection
The Rubell Family Collection have announced they will moving from their current home in Miami's Wynwood District to a new location in the Allapattah District.
The new museum is more than double the size of the current, boasting 100,000 square feet compared to its former 40,000 — plenty of space to house the collection's 7,300 works of contemporary art. The museum will feature 40 exhibition galleries, a research library, lecture hall, events space, and a sculpture garden that will house plants native to South Florida. The new building is being designed by Selldorf architects, and is due to open in December 2018. Further details via The New York Times.

Rubell Family Collection

Legacy for Peter Cain
A catalogue raisonné of American painter Peter Cain has been published online.
Cain (born in 1959) came to prominence in the 1990s with his neo-surrealist, sexually suggestive renderings of cars and car-like forms. The artist's premature death in 1997 is part of the reason why his work is not particularly well-known today. The online catalogue raisonnée, a project headed by New York gallerist Matthew Marks, aims to make more people aware of Cain's oeuvre. It is available to view here.
New representations
New York's Jack Shainman Gallery announced yesterday that it now represents Chicago-born painter Nina Chanel Abney.
The gallery will have Abney's work on offer in its stall at Art Basel Miami Beach, which opens tomorrow and runs through Sunday. Abney's large-scale, figurative works are politically charged, often depicting police brutality against people of color. Abney was previously represented by Kravets/Wehby in New York, and has a forthcoming show at Duke University's Nasher Museum Durham, North Carolina. Read more on ARTnews.


Nina Chanel Abney, Where (2015). Courtesy the artist and Jack Shainman Gallery

Pernod Ricard Fellowship
Pernod Ricard and Villa Vassilieff have announced the four artists selected for the 2017 Pernod Ricard fellowship.
The fellowship was created as a yearly exchange programme that invites four international artists to undertake a residency in Paris. Each project conceived by the artists during their residencies will develop into a program of exhibitions, performances, seminars and workshops at Villa Vassilieff, as well as a publication series. The selected artists are Amsterdam-based Mercedes Azpilicueta, Samit Das (India), NiNdidi Dike (Nigeria) and Koki Tanaka (Japan). More information at e-flux.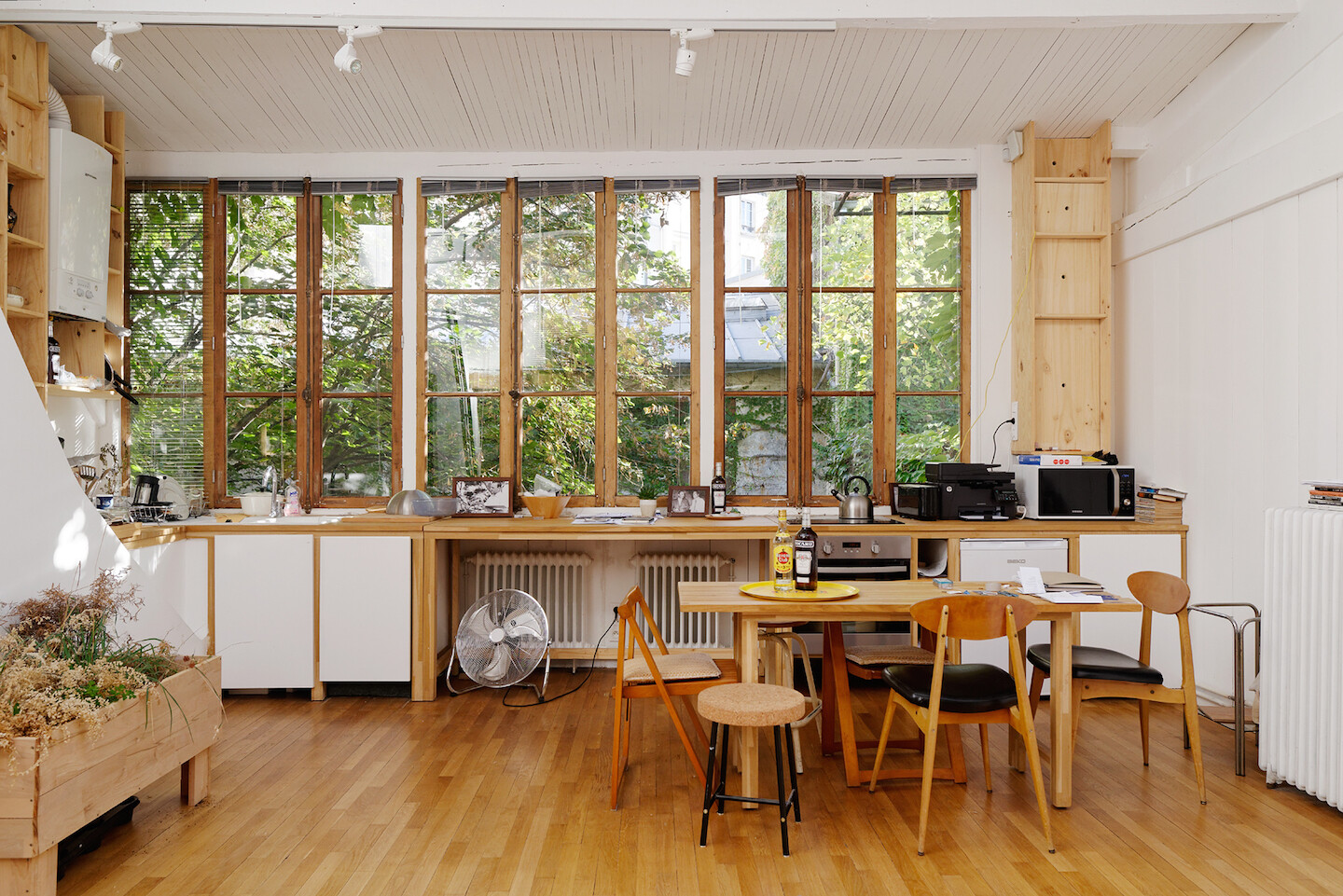 Interior view of the Pernod Ricard studio at Villa Vassilieff. Photo: Aurélien Mole & Villa Vassilieff.

New additions to Palais de Tokyo
Sandra Hegedüs and Laurent Dumas are joining the board of the Palais de Tokyo.
Hegedüs founded SAM Art Projects in 2009, which awards a yearly prize and offers a residency program to support foreign artists working in France and French artists working abroad. The collector Dumas founded the organization Emerige, which gives support to young artists.